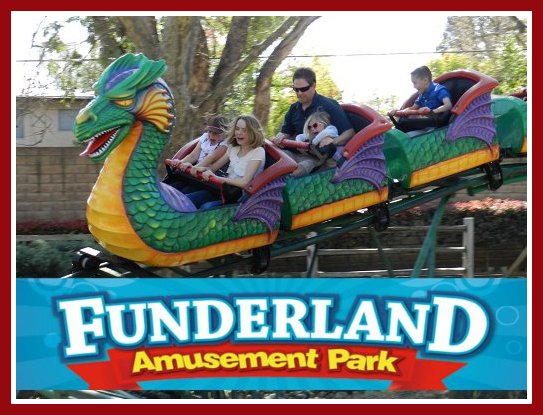 "THE FUNNEST LITTLE PLACE IN THE LAND!"
For a kid, there is not much that can beat the MAGIC of an amusement park!
The music from the carousel, the thrill of the rides, and the taste of the cotton candy. Heaven!
Here in Sacramento, we have a classic landmark that is remembered by our grandparents and being discovered by our little ones…Funderland Amusement Park!
Funderland is a small-scale amusement park that is perfect for children ages 2 to 12. They have nine child sized rides and you'll be surprised to know that seven of them can be ridden by your 2-year-old! The older kids can get their thrills as well on the Flying Dragon Coaster, spinning in the Crazy Cups, and speeding backwards on the Wild Stagecoach.
My family visited recently and the kids were simply giddy with anticipation! They had a hard time deciding which ride would be deemed their 'FAVORITE'. They finally landed on the Flying Dragon Coaster! I have to agree with them. I was pretty pleased that my 3-year-old wanted me to ride with him.  Got my thrill for the day as well!
As a parent, there are many things that I love about Funderland. Most importantly, for an amusement park, it is not overwhelming. I found myself very relaxed as we went from ride to ride. We knew where everything was, the lines were not too long, and if the kids wanted to return to their favorite rides we did not have to walk a mile to get there. There were no rowdy kids or teenagers since the park is geared toward the under 12 crowd. There is enough to do that you can wear your kids out but not so much that you are completely done for the day afterwards. I also love that I can bring my own water bottles and snacks into the park.
Have you noticed that things are changing over at Funderland? Updates to the park are in the works! Cute new photo opps throughout the park, ride makeovers, and more. One huge change for Funderland is their brand new website. Check it out by clicking HERE. They now have updates at the top of every page as to whether they are open or closed since it is always dependent on the weather. My favorite new addition is the new MAP of the park!
Here are all the super fun RIDES Funderland has for our kids: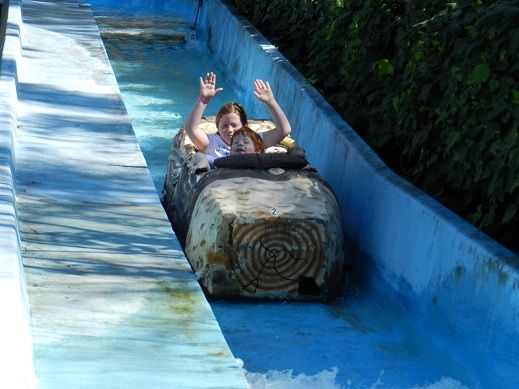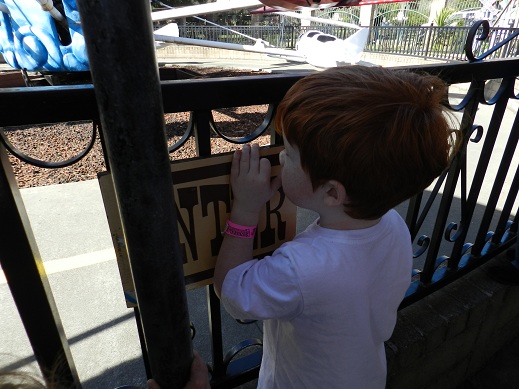 How cute are those?! I adore the new photo opps!
Funderland's Tips:
Come Early or Late
Their busiest time is during the middle of the day (noon – 3). Typically the crowds thin out if you come early or late.
Save Those Tickets!
If you didn't use all your tickets, you can save them for another day. They never expire.
Park on Sutterville During the Weekend
Typically on the weekends parking in the park can get crazy. When this happens, try parking on Sutterville Road. It is just a short walk around our outer gates, and typically there are plenty of spaces. Better when you are done for the day you have an "easy out" of the park.
Don't Forget Cash
While you can pay for your tickets and food with any major credit card or debit card with the Visa or Mastercard symbol, any other vendors in and outside of the park usually take cash only. This means if you want your face painted or a pony ride you will need to break out the moolah.
2 Words: Cotton Candy
They spin their cotton candy fresh, and it wouldn't be a visit to an amusement park without it.
Bring Water Bottles
Water fountains are available, but bring some water bottles too, so you can fill up and stay hydrated on hot days.
Ages: Geared for kids 2-12 years old
Hours: Vary with the seasons, click here

Prices: Click here for current ticket prices
Admission to Funderland is always FREE, and each ride only requires 1 ticket per person. Tickets may be purchased any day Funderland is open and they never expire. Funderland also offers unlimited riding on weekdays (excluding holidays) with the purchase of a weekday unlimited ride wristband. Weekday unlimited ride wristbands are sold until 4pm and good until 5pm on the day it is sold. Wristbands are not sold on weekends or holidays.
Weekdays -
Single Ticket    $1.75 each
Book of Ten Tickets    $15.00 each
Family Value Pack – 30 tickets    $39.95
Unlimited Ride Wristband    $15.95 per person
Season Pass    $79.95 per person
Weekends and Holidays -
Single Ticket    $1.95 each
Book of Ten Tickets    $16.95 each
Family Value Pack – 30 tickets    $39.95
Unlimited Ride Wristband  not sold on weekends
Summer Sizzler Special: On weekdays, anytime it is over 95 degrees in the park, they will be giving out FREE snocones!
Birthday Parties: Funderland has several SHADED party areas. Great deals on party packages available! Click here to check them out. You can even purchase a party package for other celebrations such as your sports team party or girl scouts/boy scouts outing.
Funderland Amusement Park
1350 17th Ave, Sacramento, CA 95822.
Located in William Land Park next to the Sacramento Zoo and Fairytale Town
(916) 456-0115
[Giveaway now closed. Congratulations to Kate N and Joanna Knight!]
Win a Family 4-Pack!
We love Funderland so much that we've planned an event there and want you to come join us! I'm giving away TWO Family 4-Packs to the event (4 VIP Wristbands for unlimited rides)…so that means TWO WINNERS!
To enter to WIN, all you need to do is the following 3 simple things:
Click here and see the details of our 1st Get Sidetracked event…click on "JOIN" if you can come!

Click here and check out Funderland's new website.

Leave a Comment

on this post letting me know what you like about their new website.
*Doing these 3 things counts as one entry. One Entry per person.
You have until Friday, June 22nd, at 8am to enter. The winner will be chosen using Random.org and will be announced on Friday morning. Good luck!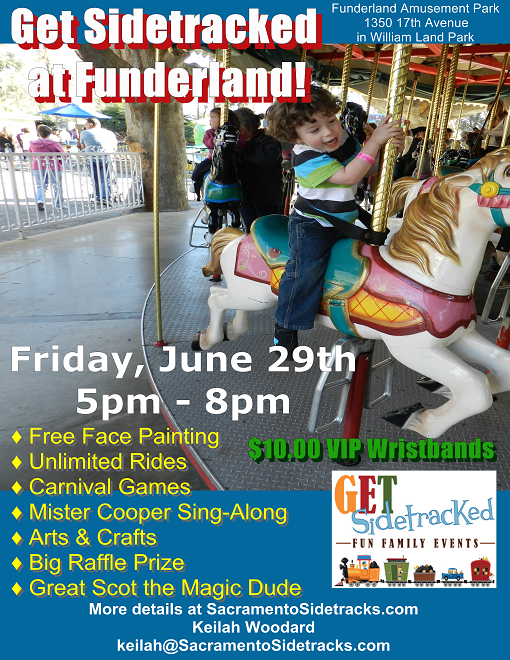 Category: Amusement Parks, Birthday Parties, Blog, Outdoor Activities, Reviews, The Home Page Stories