About
SACRAMENTO SIDETRACKS
Local adventures with kids…on and off the beaten path
Sacramento Sidetracks is a one-stop resource for all of the best places to go with kids in the greater Sacramento area!  We make it easy for parents to find ideas that suit the needs of their family by offering an upcoming events Calendar, Indoor & Outdoor Activity pages, a list of FREE things to do, and even the best places to have Birthday Parties. We are the home of the Weekend Top 10, which is posted each Thursday and features all of the don't-miss events.  We also blog about our experiences around Sacramento and include many photos to give parents a first-hand look at what they can expect.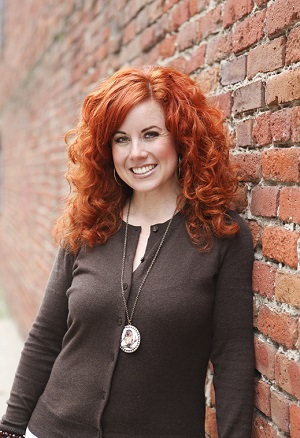 ABOUT KEILAH WOODARD
A local mom of 3, Keilah Woodard, has found a way to combine fun experiences with her kids, a passion for exploring her surroundings, and helping the community.
Her mission is to help Sacramento parents and kids…
Spend quality time together
Create memories
Learn something new
Support the community
Have fun!
FEATURED ON
"Free Things To Do on Memorial Day Weekend" – Fox40 NEWS LIVE with Bethany Crouch
"Fun Outings with Special Needs Kids" – Fox40 NEWS LIVE on location at ArtBeast Studio
"Unique Birthday Party Ideas" – Fox40 NEWS LIVE on location at the Busy Bus
"Indoor Playgrounds for Rainy Days" – Fox40 NEWS LIVE with Alisa Becerra
"Spring Break Camp for Kids" – Fox40 NEWS LIVE on location at Star ECO Station

"Family Fun for Under $40″ – FOX40 NEWS LIVE with Alisa Becerra
"Unusual Outings to Take the Kids On" – FOX40 NEWS LIVE with Alisa Becerra
"Holiday Education Fun" – FOX40 NEWS LIVE with Alisa Becerra
"Blogging Proves Lucrative for Many Moms" – FOX40 NEWS feature Stefanie Cruz
"Holiday Fun for the Kids" – FOX40 NEWS LIVE with Bethany Crouch
"Free Fall Fun" – FOX40 NEWS LIVE with Sabrina Rodriguez
"Kid Friendly Trick-or-Treating" – FOX40 NEWS LIVE with Bethany Crouch
"Family Fun Halloween" – FOX40 NEWS LIVE with Ama Daetz

"Free Things To Do With Your Kids" – KCRA NEWS LIVE with Deirdre Fitzpatrick
"Local entertainment and culture-oriented blogs worth babbling about" – Sacramento Magazine

"Young Chef Honored in Burger Competition" – KCRA news

"Sacramento blog has holiday calendar for kid events" – Sac Bee

"Get Sidetracked" – KCRA NEWS LIVE with Deirdre Fitzpatrick
"Great Blog for Sacramento Area Families" – Good Day Sacramento Prego & Beyond Posse

"Top 20 Working Mom Blogs Named" – Examiner.com
"A mom blogger on the lookout for fun for kids" – Sac Bee Blog of the Week