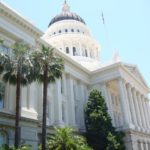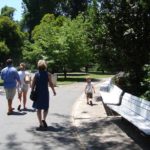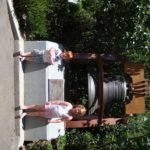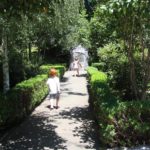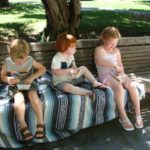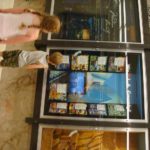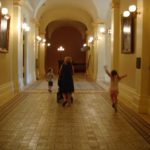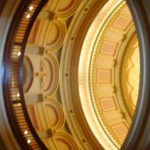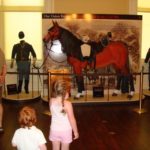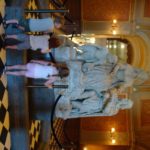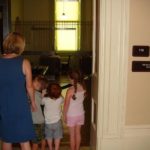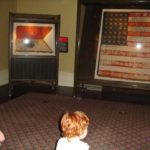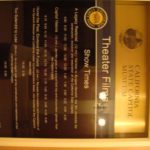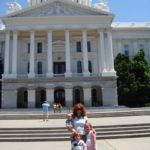 The California State Capitol is beautiful…and a must-see for all that come to visit Sacramento.  But even if you are not a tourist, this is an awesome place to take your kids!
Our Experience:
When my dear friend and her son came up from San Diego to visit us this summer, the Capitol was at the top of our activity list.  We love giving our kids cultural experiences but sometimes it's hard to know whether they will actually have fun or not.  Our adventure there started off just right with a picnic lunch in the gorgeous gardens on the east side of the building.  We had a nice shady spot on that hot day and after eating, the kids ran around checking out the statues and monuments (which I never even knew were there!).
We walked around to the tall front doors of the building and quickly found out that you must now enter from the north side where you pass through security.  This was easy and quick, even with a stroller, and the kids were hyped up with curiousity to see what was was inside this grand building!  Once inside, we had fun looking at the 58 county shadow box displays that lined the halls.  Our 5-year-olds got a kick out of seeing their own county's "cool" display.
Since we have younger children, we did not take one of the hourly tours, but I have heard that they are very informative and usually have a humorous guide.  We chose to explore on our own and see the beautiful architecture, the historical rooms, and the art.  We wandered the halls, the rotunda, the staircases, and rode the elevators.  We had a ball!
In the basement there is a theater that shows films all day long.  We ended up having the theater all to ourselves, which was great considering we didn't have to worry about our potentially loud, wandering children.  The funny part is that with the exception of my one-year-old, the kids actually sat and watched some film about the design and building of the Capitol.  Whether it was the dark and coolness of the theater after a long day or mere fascination with anything on a big screen…our kids learned something new about the history of our state.  They do have one 12-minute film called "Capitol Visions" that is for kids and shows quite often throughout the day.  It would be fun to catch that one on our next visit.
Although we went in not knowing whether or not the kids would have FUN, we came out tickled that they did!  All in all, it truly was a worthwhile and memorable outing!  When we are downtown and pass the Capitol now, my daughter points it out and excitedly rattles off what she remembers of our time there.
Expenses:
The Capitol Museum is FREE!
As with all downtown adventures, there is a fee for parking.  You can find metered spots on the street or park in one of the many garages.  It usually runs about $1.25 to $1.50 per half-hour. Parking downtown is FREE on Sundays, though!
Tips:
Parking tickets for your meter running out are about $30.00…so over estimate the time you will be out!
Bring along a picnic lunch and enjoy the Capitol's gardens.
Combine your visit to the Capitol with another fun activity downtown if you want to make it a day outing.  The IMAX Theatre is within walking distance.
Comments:
I am very interested in hearing from anyone that has taken one of the tours with kids.  I'd love to hear about your experience at the Capitol or any tips you may have, so please leave a comment!
The California State Capitol Museum
1315 10th Street, Sacramento
(916) 324-0333
Click here for more information.
Public tours are conducted daily, on the hour, from 9-4.  Films are shown daily in the Basement Theater from 9-5.
Category: Free, Free Favorites, Indoor Activities, Museums, Reviews