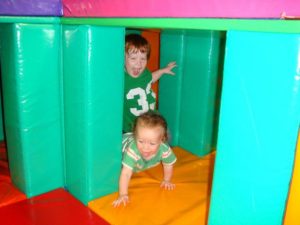 My daughter just started 1st grade on Monday and so now I just have my two boys to play with while she is at school.  I have been excited but nervous about finding things to do with them that don't require big sister to lead the way!  Yesterday was my three-year-old's birthday and I wanted to take him somewhere fun since he was having a difficult time being patient for his 6:00 party!  This was my criteria:  a place he could play hard (hoping to ensure a nap!), indoor (to beat the 90 degree heat), and suitable for one-year-old little brother.  So I decided on Funtastic Play Center in the Natomas.
The Experience:
I had a hard time getting the boys' socks on fast enough!  They were ready to run and play as soon as they saw the colorful play equipment.  "Itsy Bitsy Spider" was playing and birthday boy got a huge grin as he recognized the music, while little one started bouncing to the beat.  There were quite a few kids there, from crawling to an eight-year-old.  They all played hard and my three-year-old even got sweaty!  He happens to be a very cautious boy and never got quite brave enough to venture up to the bridges and slides…yet was still occupied for 2 hours!  Another mom said the last time she brought her kids, they ended up staying for 7 hours!  Unbelievable!
Since my older boy is cautious and my baby is really active, I interacted with them almost the entire time, but most of the parents were able to sit and relax while watching their kids.  You can see them easily from the little cafe tables and they can not run off without running past you!  I met some very nice moms and enjoyed myself in this clean, air conditioned play center as much as my kids did.
Today my three-year-old looked at these pictures and said, "Me want to go there again Mommy, peeease!"
Expenses:
The cost is $8.00 per participating child of any age and free for adults.  So it was a total of $16.00 for my two boys.  Admission is for the entire day, which was a plus since many indoor play centers have a time limit of one or two hours.
Tips:
Don't forget socks for the kids and yourself!  No playing without socks.  They do sell them just in case…but $2.00 a pair.
They sell drinks, snacks and even some hot food for very reasonable prices.
If you have little ones be prepared to help them figure out how to use the moveable play equipment.  There was a mom there that was even making up an obstacle course and building a tower which made it even more fun!
I definitely recommend this indoor playground for your little ones…especially when it is too hot or too cold to go to the park.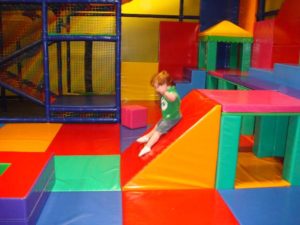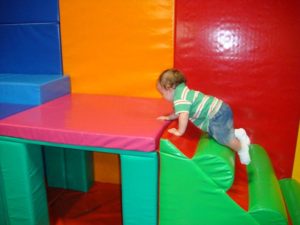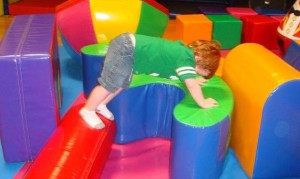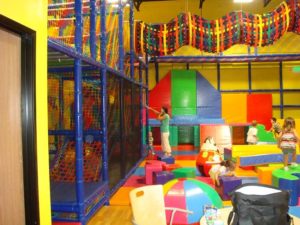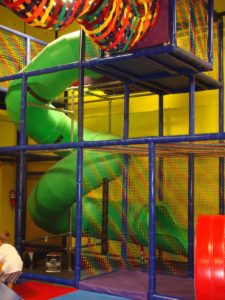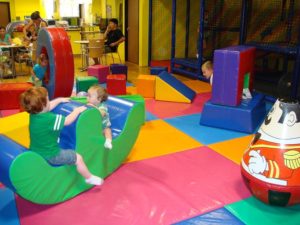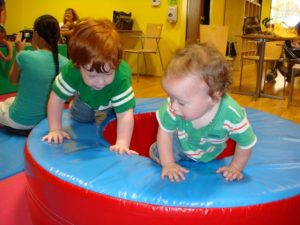 Funtastic Play Center
4421 Gateway Park Blvd. #130
Sacramento, CA 95834
(916) 263-9900
Open Monday – Thursday 9:30 – 5, Friday 10 – 8, Saturday reserved for Birthday Parties, Sunday 12 – 4
Age 8 and under recommended.
$8.00 per child; $65.00 for 10-pass VIP card
[mappress]
Category: Indoor Activities, Rainy Day