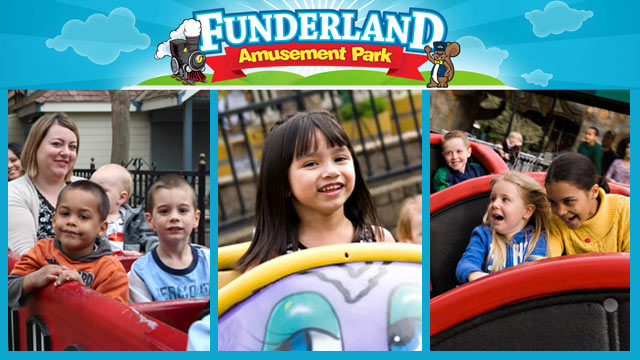 Whether your kids have already hit the books or are just about to, Funderland's exciting event this Saturday is a fabulous way to make going BACK TO SCHOOL fun!
Their Back to School Extravaganza is September 1st from 10am until 6pm and not only will it be a blast but it's an opportunity to help the River Oak Center for Children.
Check out what will be happening:
FREE Goodie Bags full of cool stuff for those that bring donations of school supplies for River Oak Center for Children* (while supplies last)
Educational sing alongs brought to you by the talented and amazing Mister Cooper
Great organizations offering Games, Prizes, and Useful information
A chance to win awesome prizes from Funderland's new Prize Spinning Wheel
Admission and parking are always free at Funderland, and rides are only one ticket per rider.
So come out to early to this fun and free event, and celebrate going back to school! My kids and I will be there, too!
*School supplies that are needed include: glue sticks, scissors (blunt ended), colored pencils, erasers, water-based markers, white glue, spiral-bound or composition notebooks, pocket folders, rulers, scotch tape, crayons, watercolor paints, construction paper, or pencil boxes. Any school supplies or variety of school supplies are welcome, but the do ask that you bring supplies that value approximately $10 worth of materials.
If you can't make it out this Saturday, don't worry…they are offering an After School Special, starting September 5th!  If you visit us after 3pm on the weekdays you can get a wristband for only $7.95… that's half off! Awesome!
This post is sponsored by these family owned and operated businesses: