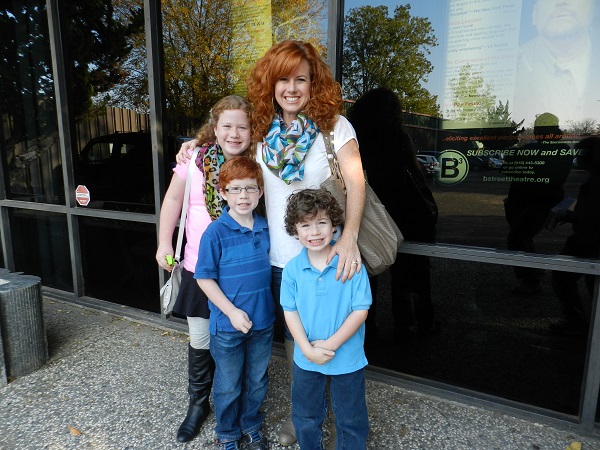 It was a warm and cozy afternoon with my kids at B Street Theatre's intimate production of Beauty and the Beast. As we entered the lobby, families were gathering and the woman behind the quaint snack counter was assuring inquisitive children that the beast was just an actor with a mask and there was no need to be afraid. We anxiously awaited the start of one of our favorite stories as we found our seats and admired the detailed set. There are just a handful of rows that surround the low stage. The cushioned bench seats all have a great view and allow my little ones to cuddle up to me while we enjoy the show. I adore that!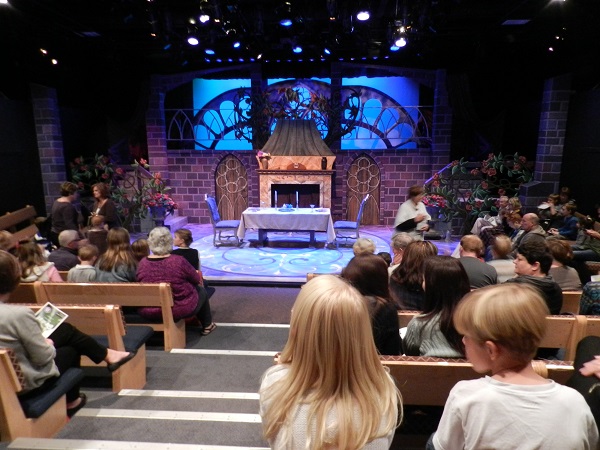 Besides the style of the theatre, what sets B Street's Family Series apart is the quality of acting. The small professional cast of six actors could not have been more engaging. The kids and I were pleasantly surprised that the show was so funny! We were constantly laughing out loud at the terrific mix of physical and witty humor!
David Pierini, the author and director, has re-told the classic French fairytale in a charming way.
A selfish and petty Prince, Tristan, and his faithful servant, Pascal, are cursed by a magical old Crone, setting off a series of events that find Belle trapped, a captive of the once handsome Prince, now a hideous and terrifying Beast. Condemned to his ugly visage unless he can marry, the Beast repeatedly asks Belle for her hand in marriage. Belle rebuffs him, but slowly his violent and intimidating facade melts away as the Beast and Belle form a friendship.

When the friendship is tested, by the appearance of Belle's shallow sister, Magette, the Beast and Belle must learn to look beyond the surface and take the greatest leap of faith, the leap of love.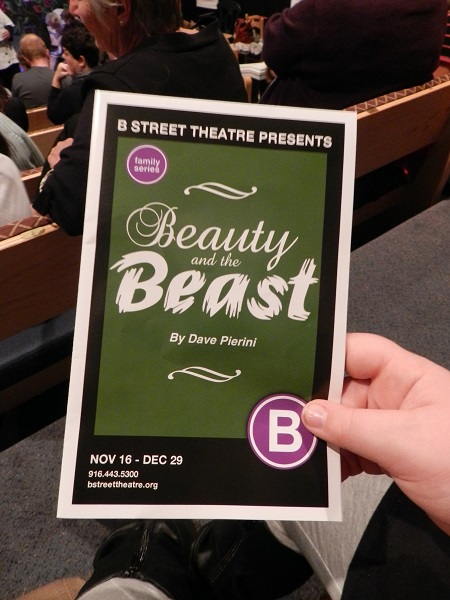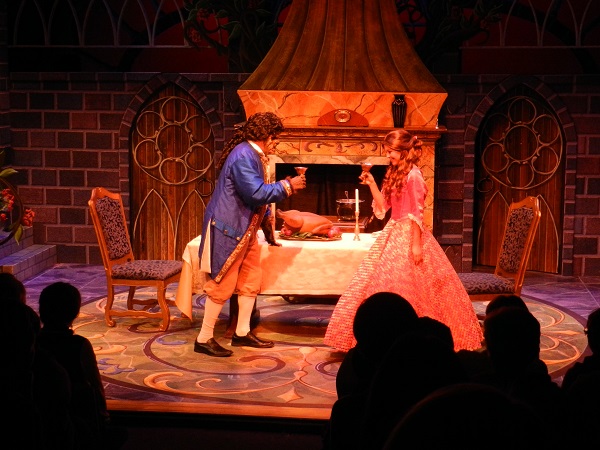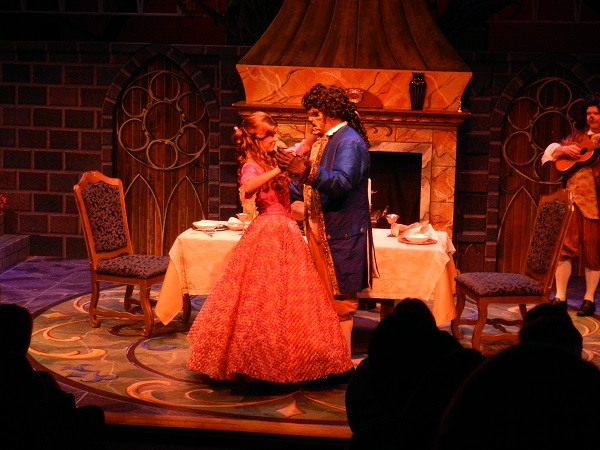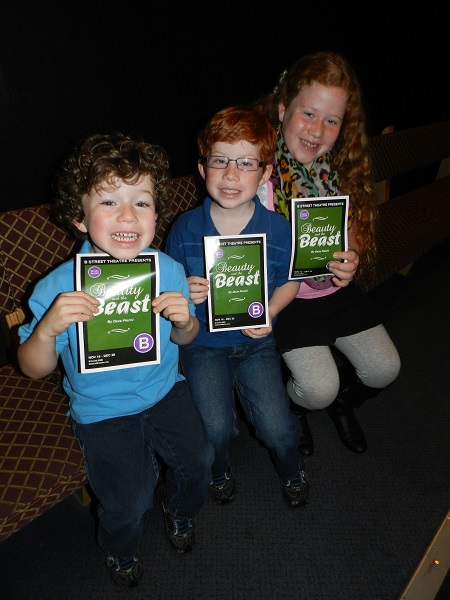 Developing my children's appreciation of theatre is very important to me and to see them find excitement in going to see a play is very gratifying. We are lucky to have theatres in Sacramento that cater to children and the B Street Theatre is one of the best! Their very purpose is to create a memorable experience such as we had together Sunday afternoon that keeps them wanting more! The added bonus of seeing a play in B Street Theatre's Family Series is that adults find it entertaining as well. I definitely recommend you have your own cozy afternoon, laughing together during one of the upcoming Beauty and the Beast weekend performances!
Beauty and the Beast – first show of the 2013/14 Family Series – recommended for kids ages 5 & up
When: November 16, 2013 – December 29, 2013; 1pm and 4pm Saturdays and Sundays
Where: B Street Theatre Family Series Stage, 2727 B Street, Sacramento
Time: Approximately 90 minutes, including intermission
Cost: Kids $15.00, Adults $20.00
Info: www.bstreettheatre.org or call (916) 443-5300