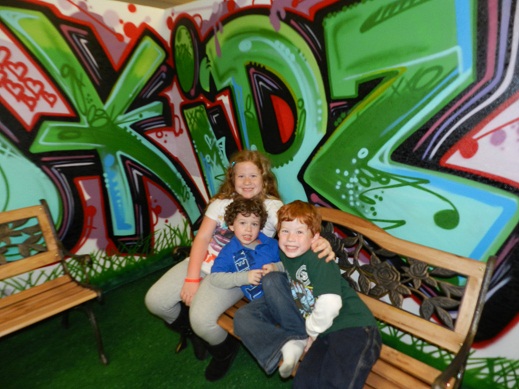 It's all about PRETEND PLAY!
Have you noticed that when you take your kids to venues that include an area meant for pretend play, they tend to spend a majority of their time doing just that? I sure have and so did two local moms who have come together to open Busy Kidz, a brand new play area in Folsom!
BusyKidz is an indoor play-city-in-miniature designed to encourage children aged ten and under to explore that most beloved part of childhood: pretend play!  Each 'building' in their play-city is patterned after the historic elements of Sutter Street in old town Folsom, and houses a themed area (school room, doctor's clinic, post office, restaurant with Karaoke stage, post office, bank, house,  grocery store, costume shop, library, etc…) complete with all of the reality based tools children need to make the experience come alive!
Our mission in creating BusyKidz is to provide families in our area with a meaningful play experience.  We wanted to create a beautiful city-in-miniature, alive with the hum of busy children, hard at work, creating their own worlds or imitating the adults they admired in their real lives through pretend play.  We aimed to create the kind of place we would like to play with our own children.
My kids and I attended a soft opening last week to take a sneak peek of this miniature city. It was a GIGANTIC hit! There was no hesitation or questioning what to do after entering. The three of them instantly gravitated to the school room and proceeded to play in all areas while finding their favorites. Ten minutes after being there, my six-year-old was already asking me if we could come back soon! It was so fun to see that many of the elements of this little city are "old fashioned", such as the typewriter in the school room and the awesome red telephone booth in the park.
My daughter adored the Folsom Elephantry school room! She is nine and loves playing teacher. Luckily, there were all kinds of kids that wanted to be "taught", so she was in heaven. My six-year-old could not get enough of circling the town on a tricycle! My four-year-old wanted to try on costume after costume in the Costume Boutique.
Kids were discovering that costumes and props could be used in different rooms to help facilitate the story their imagination was forming. The cute boy dressed as a policeman was reminding my boys of the speed limit as they were biking on the street. Money was passed from the bank to the grocery store and sometimes on to the restaurant. My kids easily fell into play with others and before we knew it 2 hours had passed! They were sad to leave and said they could play there all day.
I adore seeing my kids using their imaginations and this is the place to do it!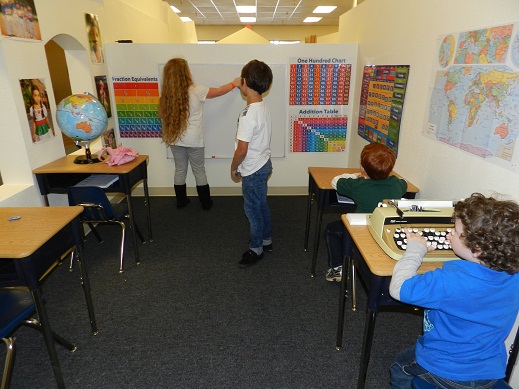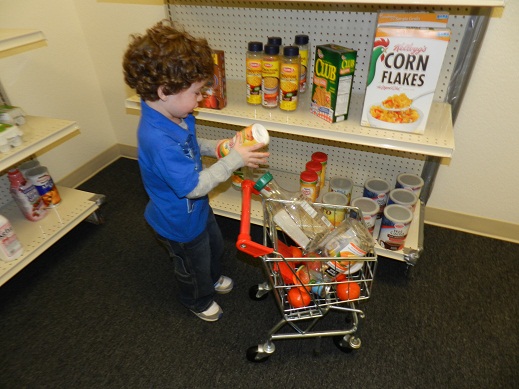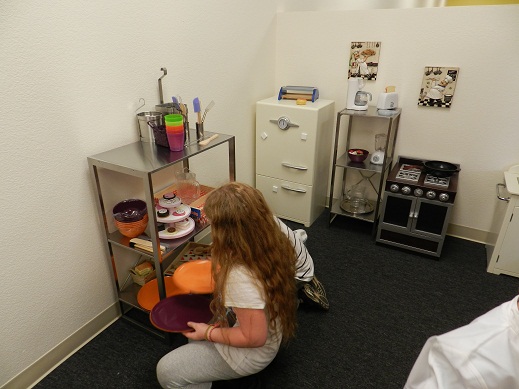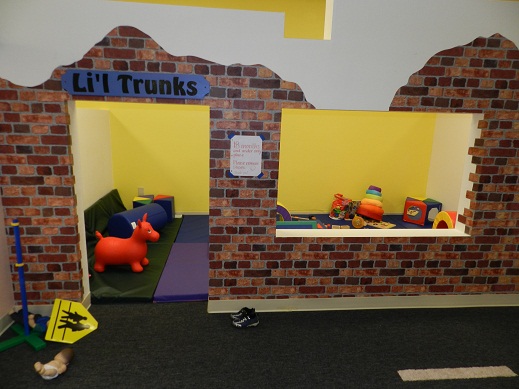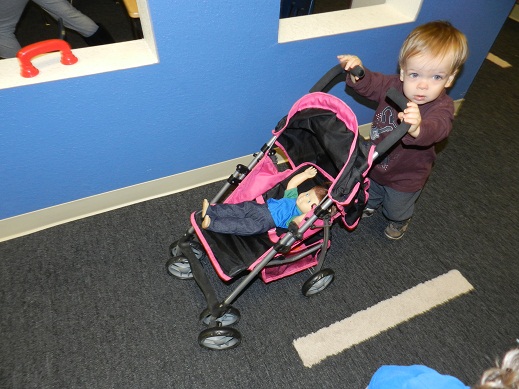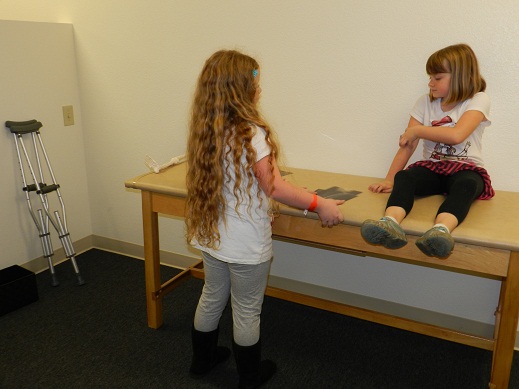 Now parents, here's the bonus…
For US, there are cafe tables, comfy chairs, and park benches to sit on. You can easily view your kids through the windows and doors of the various rooms to check on them. Busy Kidz also offers complimentary coffee and tea! In addition, they have free Wi-fi! With unlimited play time included in admission, you might even take advantage and get some work done while the kids play!
Such a fantastic creation by two Folsom moms that know what both kids AND parents are looking for!
Join them for their GRAND OPENING!
Halloween Party Wednesday, October 31st 3:00 – 5:00pm
Bring your little trick or treaters by for fun and games (and maybe even a little candy) at BusyKidz this Halloween Eve! Trick or treat on the streets of their city-in-miniature (fair warning: Dr. Elle E. Phant's office will probably give you raisins in place of candy and the teacher at Folsom Elephantary School is partial to pencils). General Admission.
Busy Kidz
916-618-8850
118 Woodmeere Road, Ste. 110, Folsom
www.busykidzfolsom.com
facebook.com/BusyKidzFolsom
Admission:
Unlimited play: $11.00 Kids over 18 months old
Unlimited play: $6.00 Kids 18 mos & under
Sibling discount: $9.00
Parents are always FREE!
Hours:
Monday Closed
Tuesday – Friday 10am-5pm
Saturday 9am-12pm
Sunday Closed

Enter to Win 4 PASSES! 3 WINNERS!
[Giveaway is now closed. Congratulations to…Rhonda Saylors, Pamela Couch, and Kelly Graham! Thanks to all who entered and stay tuned for another giveaway soon!]
I am so excited to have passes to give away to 3 lucky winners! Each of the 3 winners will win 4 passes that can be used on any day. Remember parents are always free, so these passes will allow you to cover 4 kids at one time or come back more than once if you just have one or two children.
Here's how to enter:
1. Click here and 'Like' Busy Kidz on Facebook.
2. Leave a comment below letting me know you've done #1 and what you think your kids would love about Busy Kidz.
These 2 things count as 1 entry. 1 entry per person. The giveaway will close on Monday, November 5th at midnight and the winner will be announced Tuesday morning. Good Luck!
Category: Blog, Giveaways, Indoor Activities, Rainy Day, Reviews, Toddlers