My parents came to visit recently and I wanted to take them on an outing that I thought they might enjoy as well as the kids.  My dad loves cars and so the California Automobile Museum came to mind.  We hadn't been there yet but I was pretty confident that he and my boys would enjoy it.  My daughter, however, felt she was just along for the ride and wouldn't enjoy the museum.  To her surprise, she didn't want to leave!
The mission of the California Automobile Museum is to educate and entertain while preserving and promoting the automobile and its influence on our lives.  Many of the cars are set up in eye-catching displays and tell the story of the development of the automobile, or as they call it, Automobile Evolution. More than 150 vehicles are on display and range from the earliest models of the 20th century to prototypes of alternative energy for the 21st century.

You have the option to take a self-guided tour but I highly suggest asking for a docent tour guide.  Our tour guide was Bob Gilbert and he could not have been more friendly or knowledgable.  He was able to answer questions and discuss more grown-up information with us but then he was also able to get down on the kids' level and explain things in an interesting way.  We learned all about Henry Ford and the development of the first car.  We heard all about how much cars cost back in that time and how women did not drive because of what was physically required to get the car started.  My favorite item was the Model T Cooker that sat on the engine.  Men would stick their lunch in there and by the time they got to work, it was cooked!
Besides learning many interesting facts and seeing such neat cars up close, the kids were excited to actually be able to climb into a couple of classic cars.  My dad has been to car museums and many car shows and said that the California Automobile Museum has the best collection he's seen.   All together we spent a couple of hours touring the museum.  There was so much to see and learn!  You can be assured that this museum is not just for car enthusiasts and it is definitely worth checking out!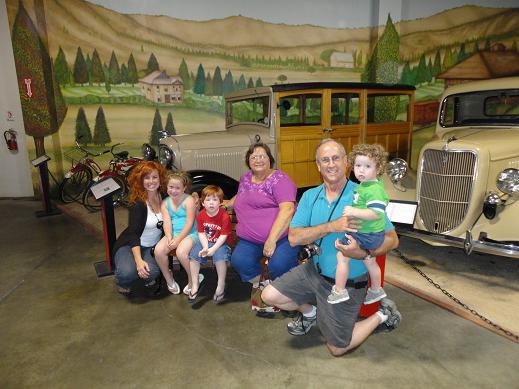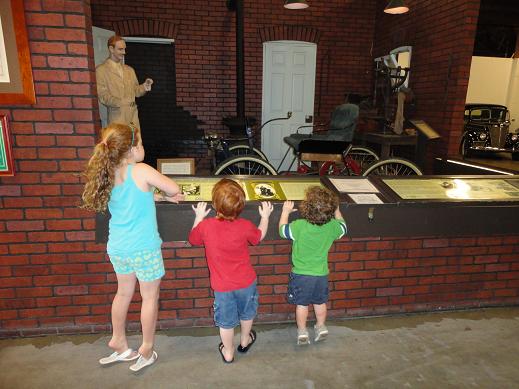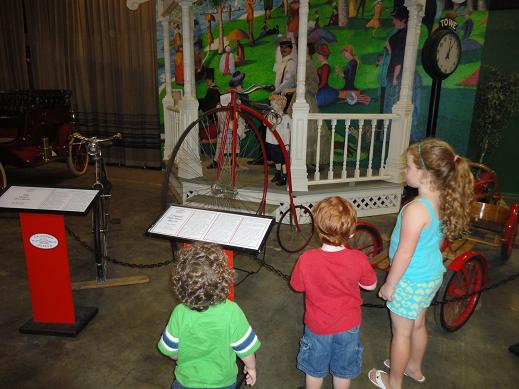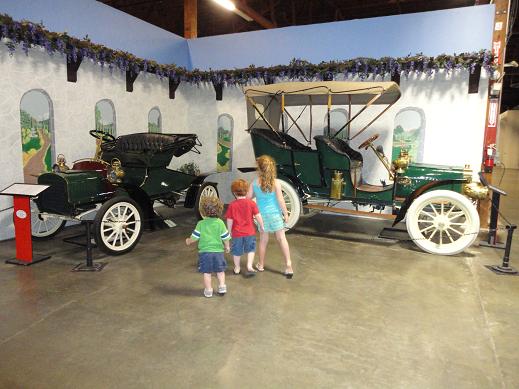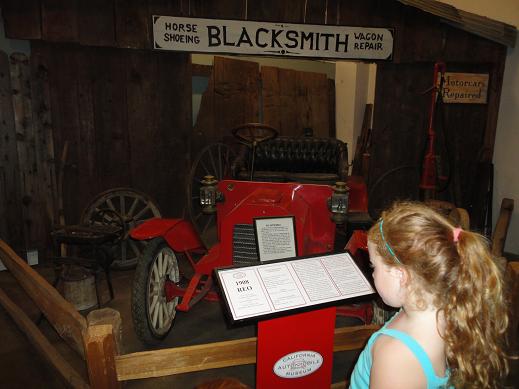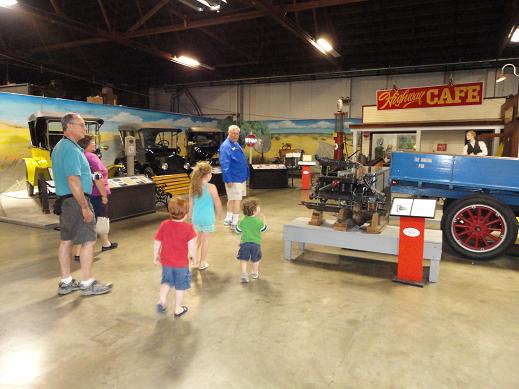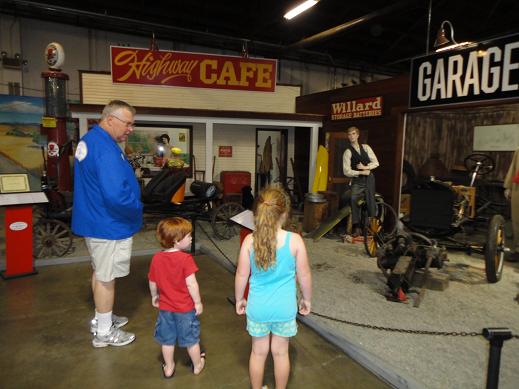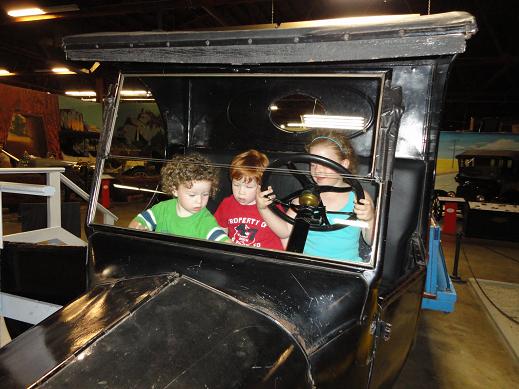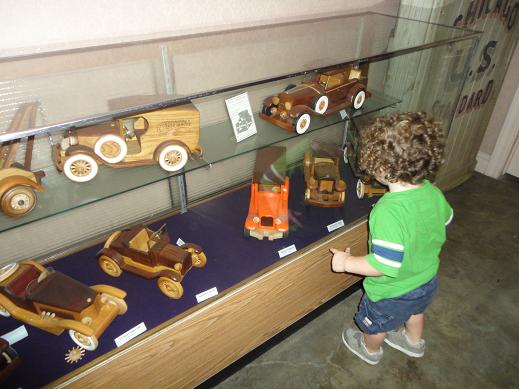 California Automobile Museum
calautomuseum.org
2200 Front Street Sacramento, CA 95818
(916) 442-6802
Hours: Open Daily 10:00 am – 6:00 pm (last admission at 5:00 PM)
Third Thursdays open until 9 PM
Tip: The temperature inside the building is not controlled, probably due to operational costs, so in the winter it is cold and in the summer it is hot.  I would recommend dressing cooler in the summer and layers in the winter.  Right now, in the Fall, would be a great time to go.
Admission: Adults $8.00, Kids $4.00, Kids 4 and under FREE
Coupon: 2 for 1 coupon in the Entertainment Book
[mappress]
Category: Indoor Activities, Museums, Reviews, The Home Page Stories