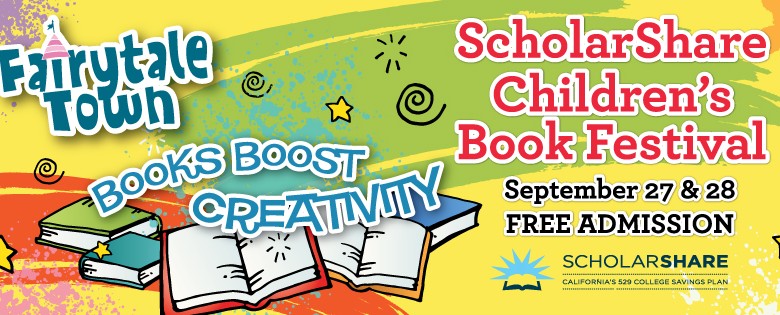 Two exciting things to tell you…
1. This awesome event is FREE!
2. I'm GIVING AWAY 2 children's books! (see details below)
Fairytale Town presents the 14th annual ScholarShare Children's Book Festival on September 27 and 28.
The annual Festival features readings and presentations from children's book authors and illustrators, storytelling performances, hands-on literacy activities, and more. Admission to the Festival and Fairytale Town is FREE to the public thanks to the event's sponsor, ScholarShare College Savings Plan.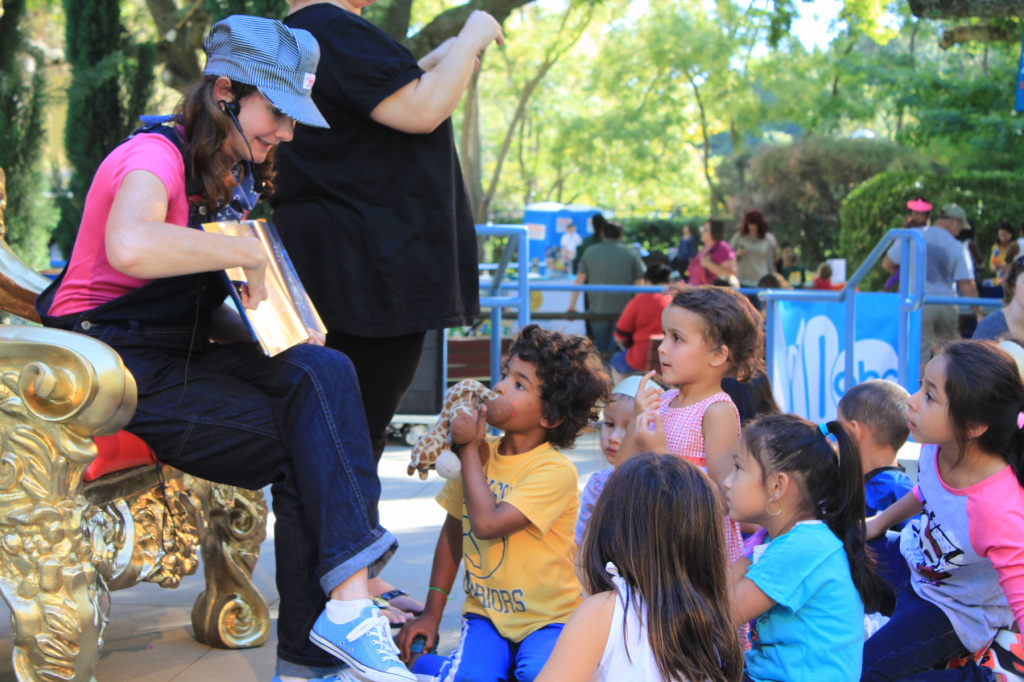 There is a great line up of authors this year that I think you'll be excited about! Authors and illustrators will be available to sign books immediately following their presentations. Families can also shop for featured books at the Time Tested Books booth.
See the whole program of events for the Festival weekend HERE.
14th Annual ScholarShare Children's Book Festival
When: Saturday & Sunday, Sep. 27 & 28, 10am – 4pm
Where: Fairytale Town, 3901 Land Park Drive, Sacramento
Cost: FREE
More info: Call (916) 808-7462 or visit www.fairytaletown.org
Enter to WIN these 2 BOOKS!
Barney Saltzberg, acclaimed author and illustrator of nearly 50 books for children, will headline the two-day Festival. Saltzberg will present "Beautiful Oops!," his award-winning tale about turning mistakes into something beautiful, as well as his latest book, "Chengdu Could Not, Would Not Fall Asleep," the story of a young panda who cannot fall asleep, inspired by the Chengdu Research Base in China.
Fairytale Town has generously offered a pair of Barney's books – Beautiful Oops! and Chengdu Could Not, Would Not Fall Asleep for one lucky reader! The winner will be able to pick up the books at Fairytale Town the weekend of the Festival.
HOW TO ENTER:
Go to the list of children's books the authors will be presenting and leave a comment below letting me know which book you think your kids would love to hear at the festival. (Don't worry if your comment doesn't post right away, it is going through a spam filter first.)
One entry per person. The giveaway will close on Tuesday, September 23rd at midnight and the winner will be announced Wednesday. Good Luck!