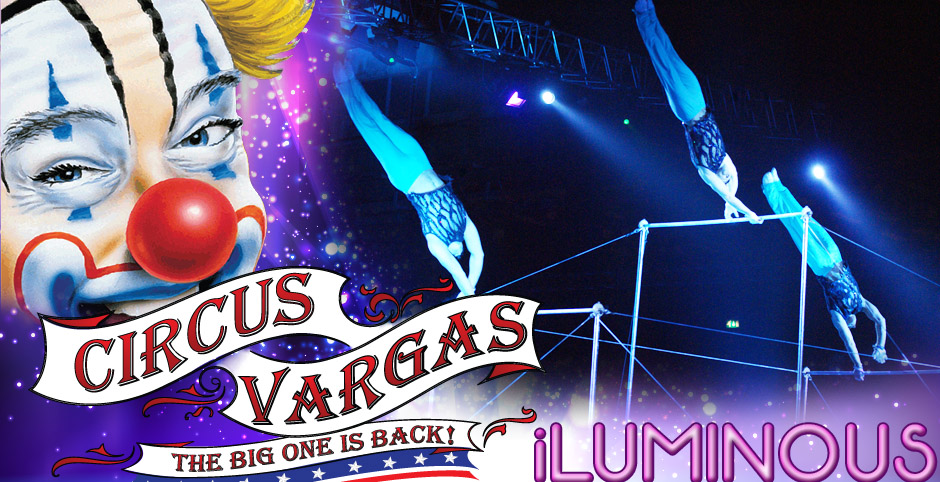 A world of wonder and awe await you under the big top at Circus Vargas!
Circus Vargas returns with the world premiere of iLUMINOUS, an all-new, high-energy extravaganza! The first class production will illuminate and inspire the wonder and imagination of every child at heart. Boasting death-defying stunts, high-flying aerialists, awe-inspiring acrobats, and hilarious clowns under a music filled, blue and yellow Big Top!
After the show meet and take pictures with the Circus Vargas performers! America's favorite traveling big top circus is a family-run operation featuring several generations of artists and crew.
Performance Schedule:
CITRUS HEIGHTS
Sunrise Mall
Thursday, September 22 – 7:30pm
Friday, September 23 – 4:00pm, 7:30pm
Saturday, September 24 – 1:00pm, 4:00pm, 7:30pm
Sunday, September 25 – 1:00pm, 4:00pm, 7:00pm
Monday, September 26 – 7:00pm
ROSEVILLE
Westfield Galleria at Roseville
Thursday, September 29 – 7:30pm
Friday, September 30 – 4:00pm, 7:30pm
Saturday, October 1 – 4:00pm, 7:30
Sunday, October 2 – 1:00pm, 4:00pm, 7:00pm
Monday, October 3 – 7:00pm
Tuesday, October 4 – 7:00pm
Wednesday, October 5 – 7:00pm
Thursday, October 6 – 7:00pm
Friday, October 7 – 4:00pm, 7:00pm
Saturday, October 8 – 1:00pm, 4:00pm, 7:30pm
Sunday, October 9 – 1:00pm, 4:00pm, 7:00pm
For tickets, visit www.circusvargas.com/tickets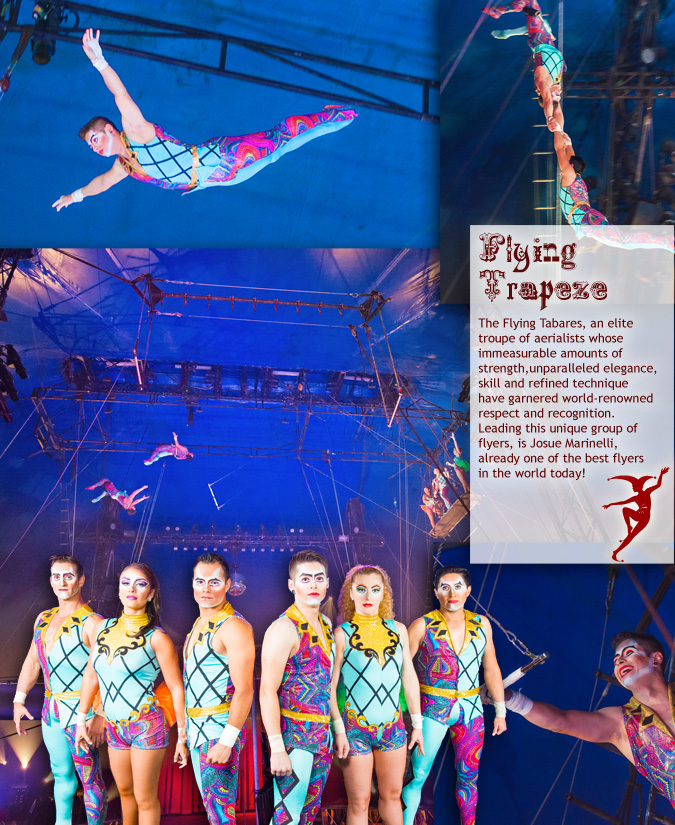 ENTER TO WIN A FAMILY 4-PACK OF TICKETS TO CIRCUS VARGAS!
Circus Vargas has generously offered a Family 4-Pack of tickets for TWO lucky Sidetracks readers!
1 Winner for a Citrus Heights performance (September 22-26)
1 Winner for a Roseville performance (September 29 – Oct 9)
If you win, you can choose which date and time you'd like to attend!
How to Enter:
Leave a comment below letting me know you'd love to take your family to Circus Vargas! AND let me know which location you are entering to win, Citrus Heights or Roseville.
One entry per person. Giveaway closes at midnight on Wednesday. Winners will be selected randomly and announced on Thursday morning. Good luck!