That smile from my 5-year-old was during intermission when he and my other two kids were giddy with excitement about what an awesome show Disney on Ice presents Rockin' Ever After was turning out to be! We have been lucky enough to attend seven or eight Disney on Ice shows over the past few years (I couldn't believe it when I started counting!) and this one is now officially our favorite!
The "Rockin" theme meant high energy from beginning to end and along with the bright colors and big group numbers, it was just plain exciting! My kids were mesmerized through the entire show!  The characters were brilliant at keeping the crowd captivated, the dialogue was familiar (which helped keep the kids interested), the humor was entertaining, and the combination was so magical that we could hardly believe how fast the time flew by.
Four main stories were featured from some of our favorite characters: Ariel, Rapunzel, Merida and Belle. Although they are all princesses, this is not just a show for little girls…boys of all ages were there enjoying the show and my 5 and 7-year-old boys had a blast! When they originally saw an ad for this Disney on Ice, they did ask me if it was just going to be princesses. We watched a video preview clip on the Disney on Ice website and then they were excited! MANY favorite characters from Little Mermaid, Brave, Tangled, and Beauty and the Beast joined the princesses on the ice.
Ariel's story was full of stunning choreography and colorful costumes, with scenes featuring her mermaid sisters, a storm and shipwreck and a parade of characters singing "Under the Sea." The amazing parade of colorful sea life characters and the beautiful set transformed the rink into vibrant seascape. My jaw dropped when Ariel did an aerial act, emerging from Ursula's cauldron, dangling 35 feet over the ice as she kicked her brand new legs. It was breathtaking.
Rapunzel's act began with the thugs and ruffians singing "I've Got a Dream" followed by other popular songs and dances, including "Mother Knows Best," "When Will My Life Begin" and "I See the Light" alongside a beautiful floating-lantern scene that lit up the arena. There is some wonderful choreography between Flynn Ryder and Rapunzel (including a  scene with frying pans), but my kids were most intrigued by Maximus, whose costume was incredible and who glided across the ice like a real horse.
It was a treat to see Merida's ice skating debut! The heroine took to the ice with bow in hand and brothers in tow, amid much Celtic merry-making and some occasional pyrotechnics. The ice converted to Scottish highlands, amid kilts and bagpipes and what certainly feels like fields of green, is a treat to behold. Merida's mischievous trio of brothers and the hilarious shenanigans of the suitors made for lots of laughs. The excitement peaked as the clans competed in an archery contest. Fireworks and Merida's spot-on archery skills are a glorious end to the scene.
The amazing set and costumes made the story of Beauty and the Beast come to life. It opened with the arrogant Gaston and his adoring fans singing about his superiority. After a pompous proposal and Belle's rejection, the set turned into an enchanted castle full of talking and dancing furnishing and dishes. The "Be Our Guest" number was dazzling, with intricate costumes and a giant chandelier that descended over the arena. Gaston lead a mob of villagers with fiery torches to track down and "Kill the Beast," but in the end, with the help of some fog and a little magic, the beast transformed into a handsome prince and all was well.
Squeals of delight and singing along to music is always encouraged at Disney on Ice shows, so if you have a loud and energetic child you don't have to worry about keeping them quiet…and that is a big part of the fun!
Here are a few TIPS:
Don't forget cash for parking ($12.oo).
Allow yourself about 30-45 minutes to park, to go through security at the entrance, and find your seats.
Make a stop at the bathroom beforehand. The lines are not as long as they are during intermission. However, if you do have to get up to take a little one to the bathroom during the show, it is OKAY. Everyone has kids and understand!
Eat beforehand, food and drinks are over-priced as usual for this type of venue.
If your child has a Disney character costume of some kind, let them wear it (or even just a crown).
Disney on Ice presents Rockin' Ever After will be at the Sleep Train Arena until Monday so there's still time to go! 
REMAINING PERFORMANCE SCHEDULE:
Sacramento's Sleep Train Arena
Friday, February 14, 2014    7:00 p.m.
Saturday, February 15, 2014    11:00 a.m., 3:00 p.m., 7:00 p.m.
Sunday, February 16, 2014    11:00 a.m., 3:00 p.m., 7:00 p.m.
Monday, February 17, 2014    12:00 p.m., 4:00 p.m.
Ticket Prices: $17, $23, $42 (VIP) and $65 (Front Row)
Parking $12.00 (cash only)

Tickets available for purchase online at Ticketmaster.com, Ticketmaster retail locations, the Sleep Train Arena Box Office or charge by phone at 800-745-3000.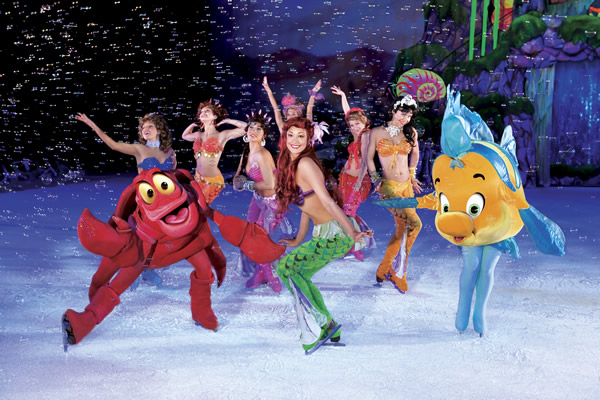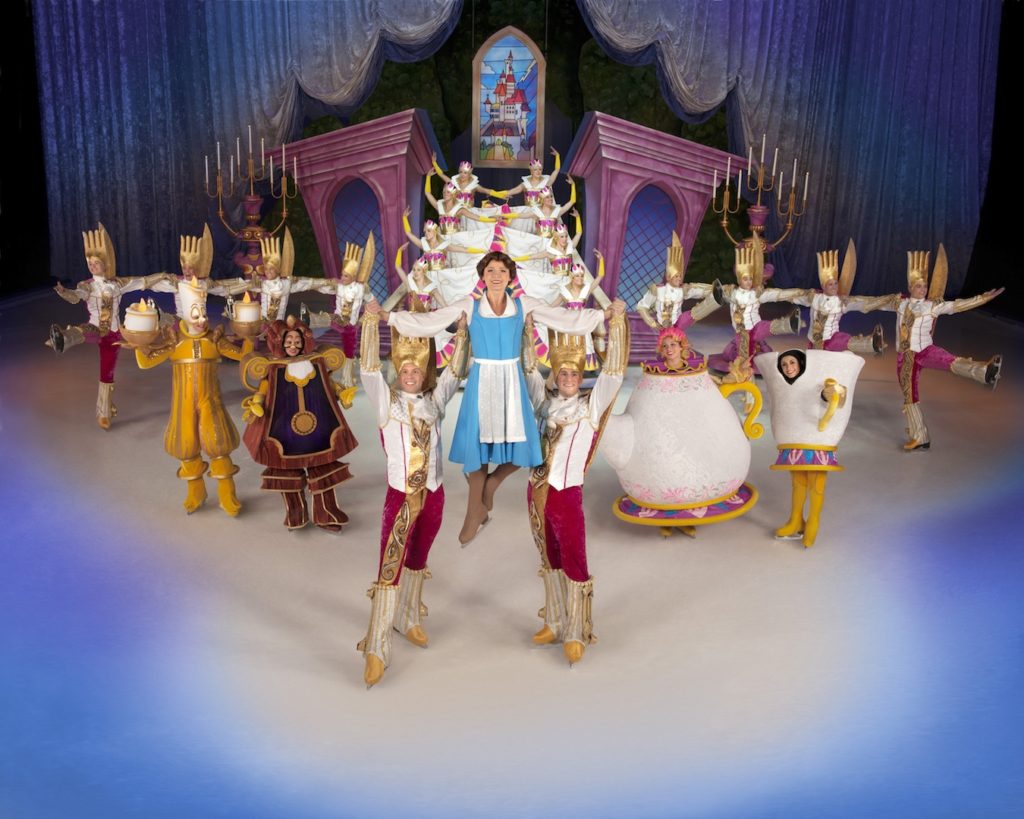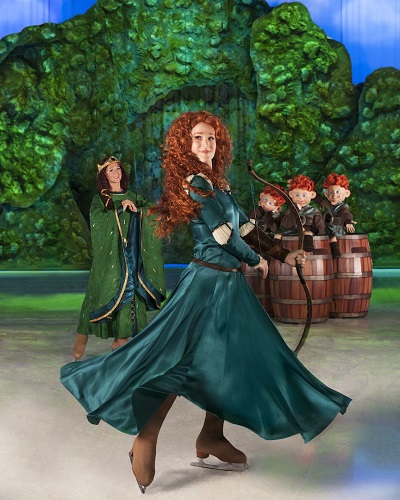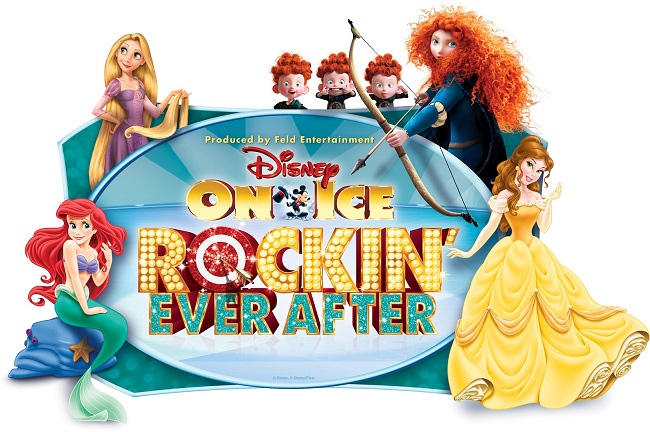 [Disclosure: I am a Feld Family Ambassador, and in exchange for my time and efforts in attending shows and reporting my opinion within this blog, as well as keeping you advised of the latest discount offers, Feld Entertainment has provided me with complimentary tickets to Feld shows. Even though I receive these benefits, I always give an opinion that is 100% mine.]
Category: Blog