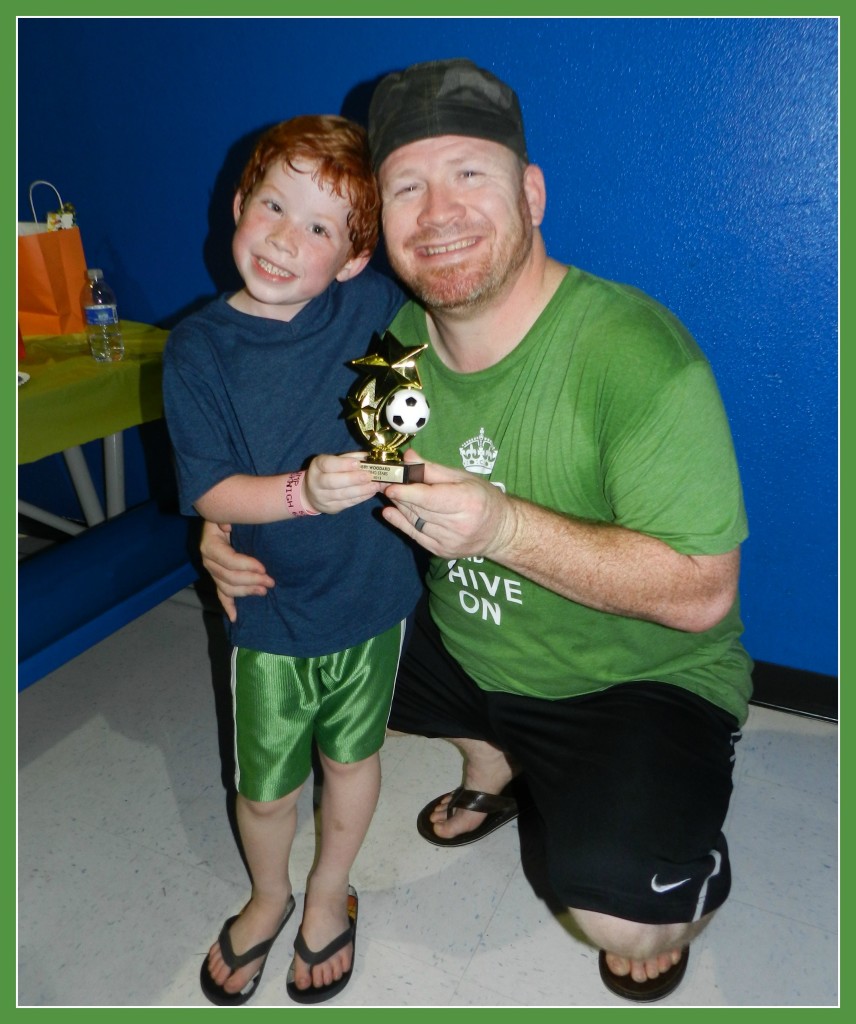 An ACTIVE place to hold a team party for ACTIVE kids!
After a very fun season of soccer my son's team celebrated at Sky High Sports in Rancho Cordova! This season was extra fun with my husband coaching and an awesome group of kids and parents…we wanted it to be a special party!
All of the members of our soccer team checked in at Party Central, where we were directed to the party table that was reserved for us, the Shooting Stars!
Coach and Assistant Coach passed out trophies and goody bags to each of the players while they mentioned something special that player contributed to the team.
Everyone enjoyed the pizza! The staff was so friendly and helpful. Whenever we needed anything, the young man assigned to our table was more than happy to take care of us.
I appreciated the fact that we had the option of bringing our own cake and goody bags to save money. I also found cute sports plates and napkins at Target that fit our team party theme.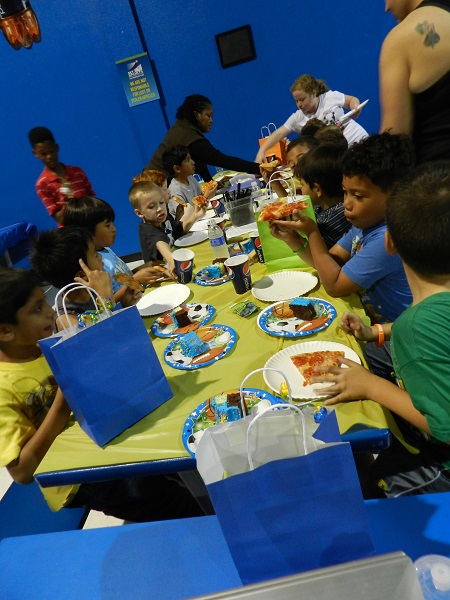 The kids went wild in all the different trampoline areas (check them all out on my Sky High post HERE)
I loved that parents were able to chat while looking on!
A super fun game of dodgeball in this court for kids 8 and under!
Such a great last "hoorah" for these kids with the friends they made and bonded with during the soccer season!
A few tips for your team members before you head over to the party:
When you go to Sky High for the first time, you need to fill out a liability waiver for each kid and adult in your family that will be jumping. You can fill out the waiver online to save time or you can fill it out on their lobby computer when you arrive. So if you are the one coordinating your team party, suggest to the teams' parents that they complete their waivers online before the party.
No shoes or socks when you jump – just bare feet (or they sell special grip socks at the front desk). There are cubbies outside the trampoline courts to store your shoes while you jump.
Where comfortable clothes! My kids wear athletic shorts and t-shirts so that they can move well and avoid getting too hot while playing.
Party info:
Head over HERE to check out Sky High's party packages for birthdays or team parties.
Sky High Sports
11327 Folsom Blvd. #160
Rancho Cordova, CA 95742
916-853-5867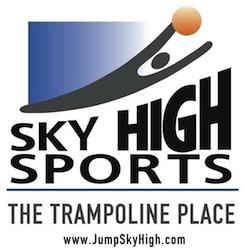 Category: Birthday Parties, Blog