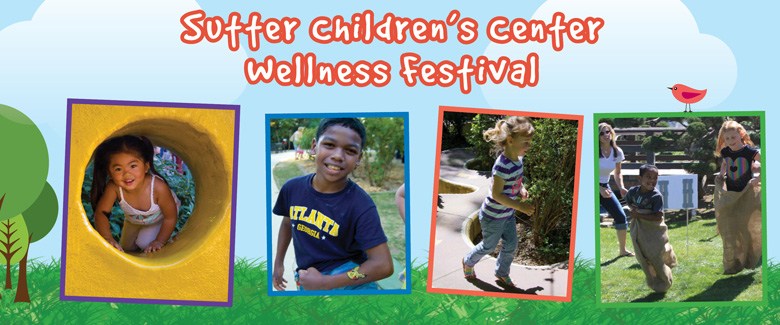 Celebrate active and healthy living at the Sutter Children's Center Wellness Festival! Enjoy free play, games, healthy fun and more. Sutter's representatives will be on hand to answer questions and provide information. Plus, local health organizations will be offering activities, games and information on healthy lifestyles.
Sacramento County Division of Public Health will be offering free immunizations for children under 2 years of age. The variety and quantity of immunizations will be limited. Parents who wish to have their child immunized will need to provide immunization records.
Watch a performance of The Adventures of Sir Enamel by Puppet Art Theater Company in the Children's Theater at 12:30, 1:30 and 2:30 PM. In this special wellness-themed show, there is a battle going on inside Johnny's mouth. King Sugar Bug and his Sugar Bug Army are attacking Johnny's teeth. The only thing protecting Johnny's teeth is Sir Enamel! Will Sir Enamel be defeated by the Sugar Bug Army? Find out in The Adventures of Sir Enamel! Admission to the puppet show is free. Theater doors will open 15 minutes prior to each showtime.
Admission is free of charge thanks to a generous grant from Sutter Children's Center, Sacramento.
Category: