Last week, we met up with friends at the Downtown Sacramento Ice Rink for their Family Skate Night. Every Wednesday night you can get one child's admission FREE with a paid adult admission! Bundled up in our hats, gloves, and scarves, we instantly felt in the holiday spirit when we heard the Christmas music and saw the twinkling lights!
My kids have NEVER ICE SKATED BEFORE and this was a great opportunity to try it out.  When we started our session at 6:00, there were just a few skaters and so the kids were not nervous about getting out on the ice.  By the time they were feeling comfortable, more skaters were twirling around the rink and there was a festive atmosphere!
My 3-year-old is pretty fearless and headed out on the ice on his own.  He didn't mind falling down and kept shouting, "Woohoo!".  It helped that he wore the double bladed skates (skate rental tent carries them in size eight) to make it easier.  They also had orange cones the kids could push along for balance while they skated.  My 5-year-old is very cautious and it took quite a bit of  coaxing to get him moving.  He hugged the wall almost the entire time but was proud of himself for not needing help.  My 8-year-old sort of scooted around the rink with the biggest grin and kept asking if we could come back the very next day!
I was impressed with the ice rink staff member who was out on the ice with us.  Any time my kids would fall down, she was swooping in to help pick them up!  I had been so nervous about the possibility of 3 unhappy kids falling all over the place.  Thank goodness it turned out to be enjoyable for all of them despite their different personalities and abilities.  This was a fun experience that has definitely added to our Christmas memories and will now be a tradition for us!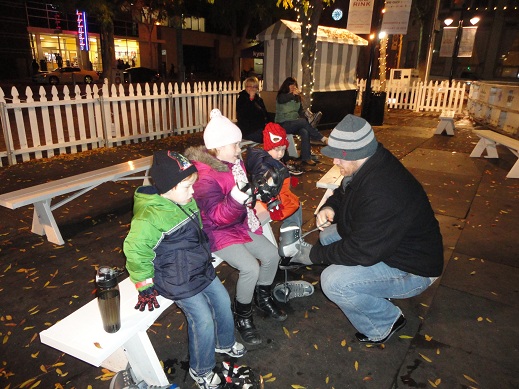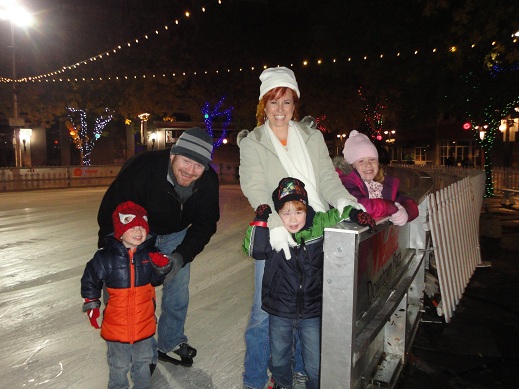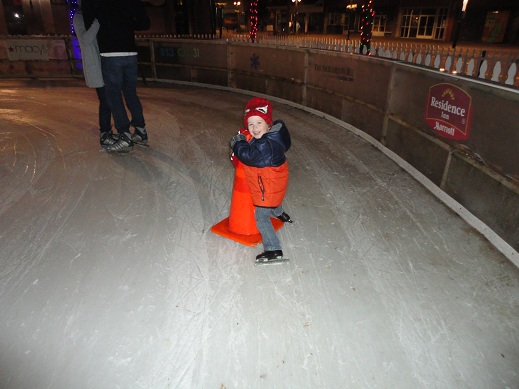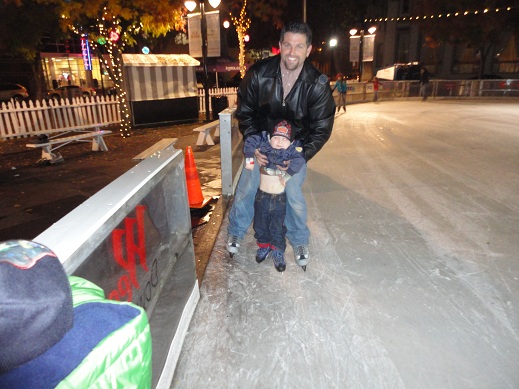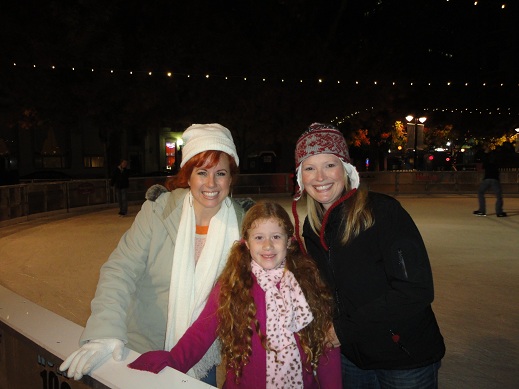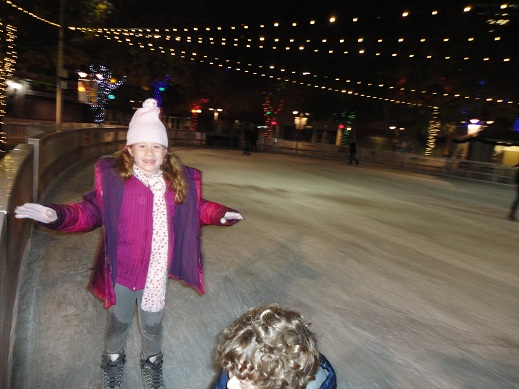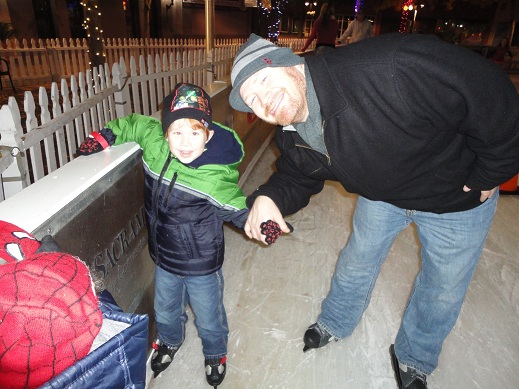 The Westfield Downtown Plaza Ice Rink is Sacramento's original outdoor ice skating rink and reopens each holiday season.  The rink is located at 7th and K Streets (across from the Westfield Downtown Plaza's east end) and is a short stroll from Old Sacramento and the State Capitol.  It is open daily as weather permits.  Go during the day if you like a less crowded rink or at night for more of a holiday atmosphere with the lights and people.
Admission:
$8.00 – 2 hour session
$2.00 – skate rental
Children age 4 & under: Free admission, $2.00 skate rental.
Family Skate Night: Every Wednesday from 4-8 pm receive one free children's admission and skate rental with one paid adult admission.  (Sessions are 4-6pm and 6-8pm)
Parking: The Ice Rink offers parking validations at the Westfield Downtown Plaza.  Garage entrances are located at 5th & J streets and 4th & L streets. Limited street parking is also available in proximity to the rink.  Don't forget to bring your parking ticket to the rink.
Hours: Click here for their schedule.

*Because the rink is an outdoor facility, the ice rink may close due to rain, wind or other factors that affect the quality of the ice and safety of the rink with little advance notice.
*The ice rink facility has portable toilets and lockers for personal belongings.
Westfield Plaza Downtown Ice Rink
St. Rose of Lima Park
7th & K Streets
916-442-8575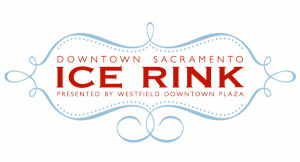 Category: Christmas, Holiday, Reviews, Winter Favorites