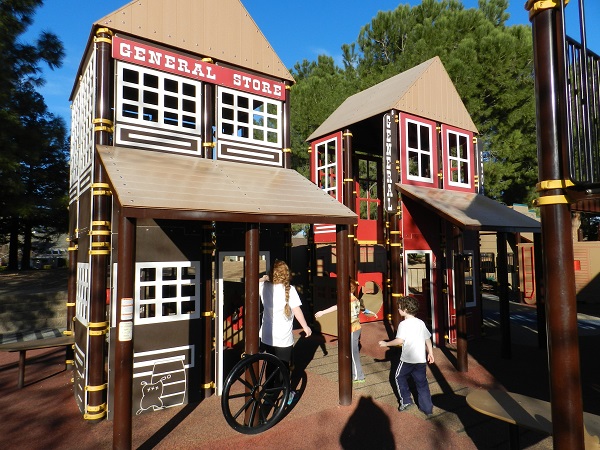 We went back in time to the old west at the Maidu Regional Park playground!
My kids and I were in the Roseville area and I thought it would be fun to try out a new park. I had recently discovered the 68 Parks in 68 Days facebook page and photos of this playground got me all excited. The kids loved the surprise and ate their picnic lunch amazingly fast so they could get out there and play!
Do you feel like you've hit the jackpot when you find a playground with a theme that makes it extra special? I do! Maidu Park's playground structures resemble an old western town with a hotel, restaurant, train station, and even a jail! It's adorable!
The kids ran wild and so did their IMAGINATIONS!
What you'll find:
Lots of climbing structures
Wooden maze
Toddler Playground
Swings
Rubber flooring, wood chips, and sand
Picnic benches and bench seats
BBQ Grills
Large grassy areas for picnics
Bathrooms within walking distance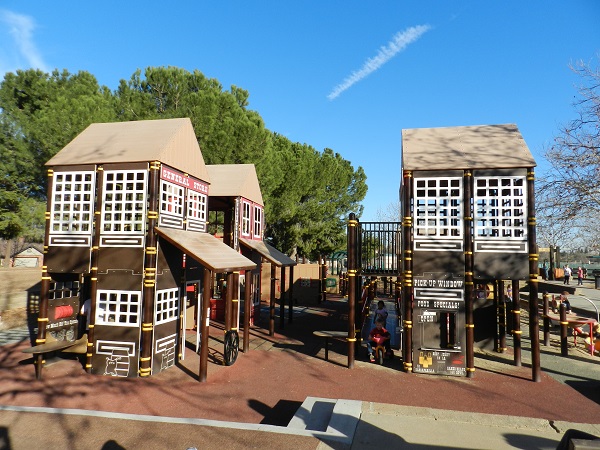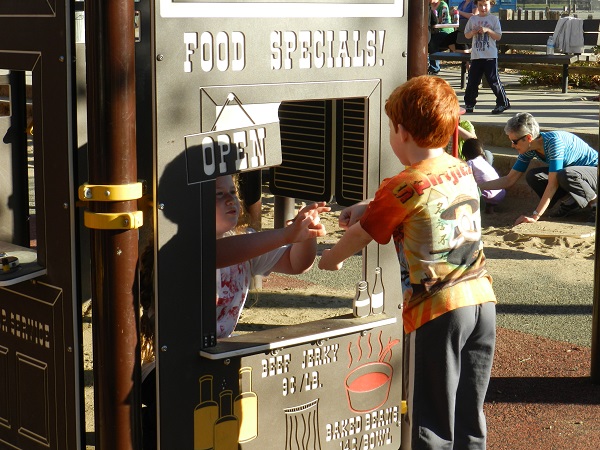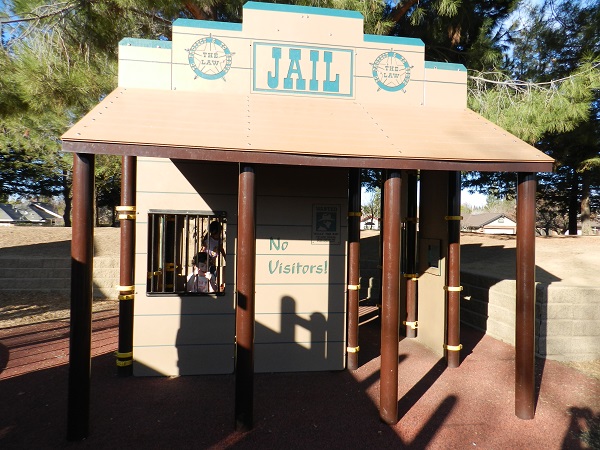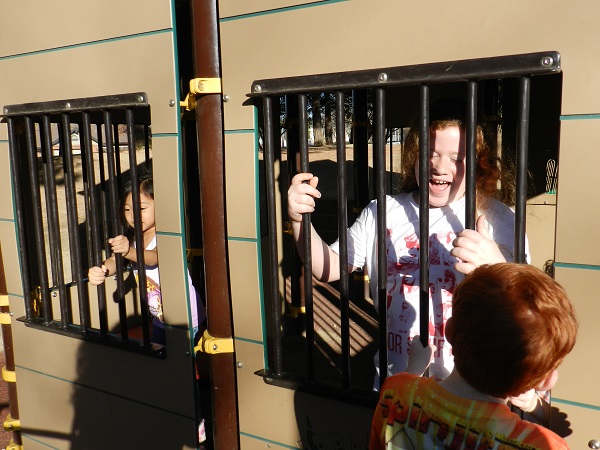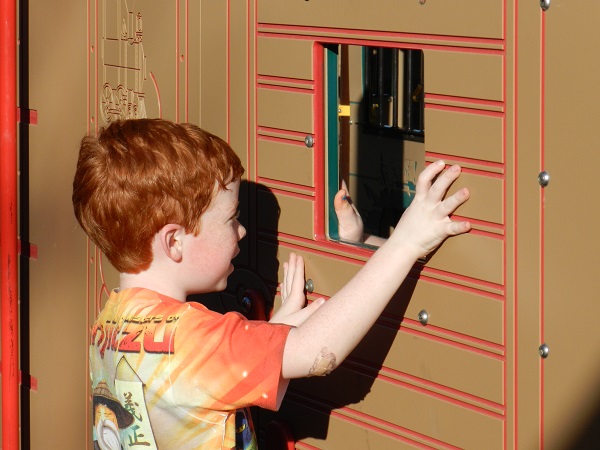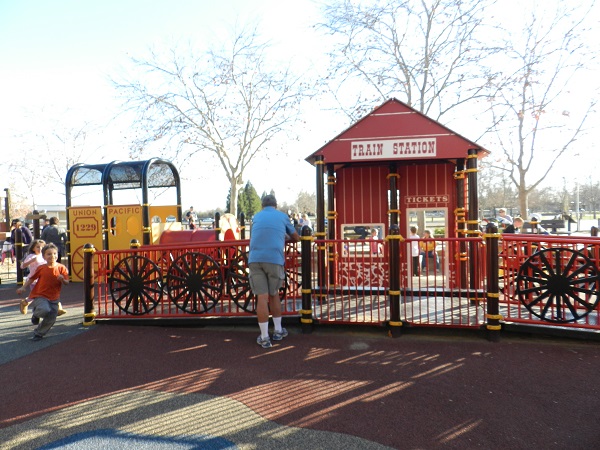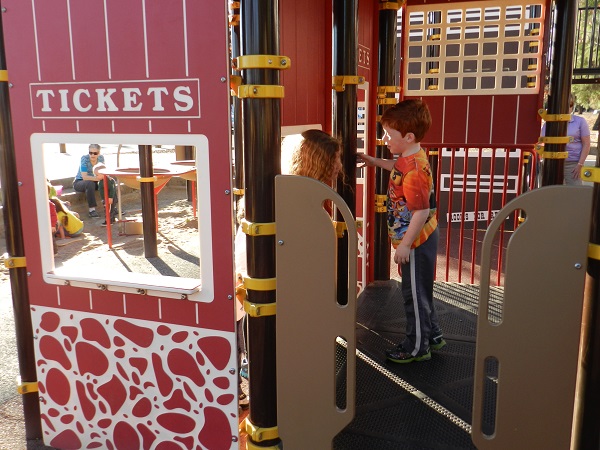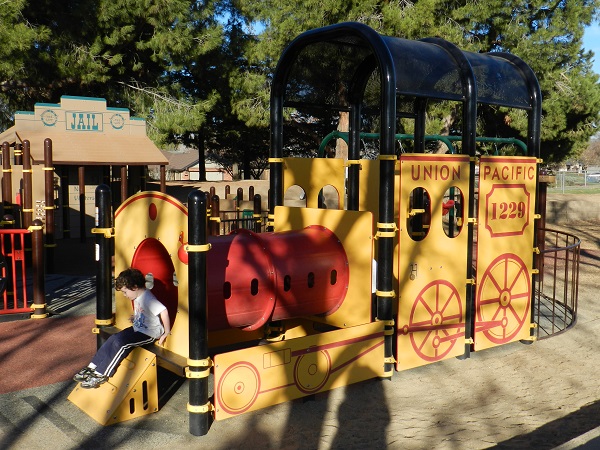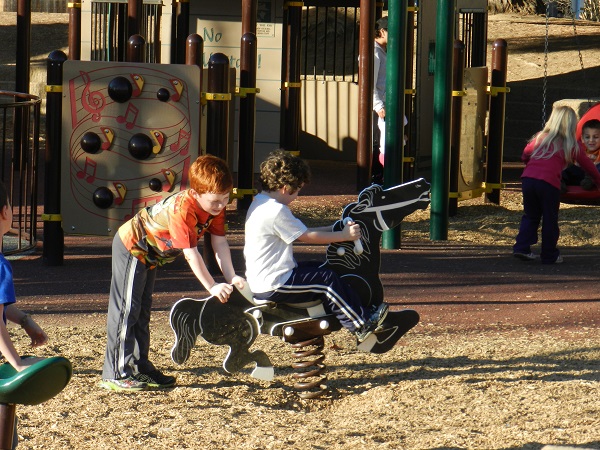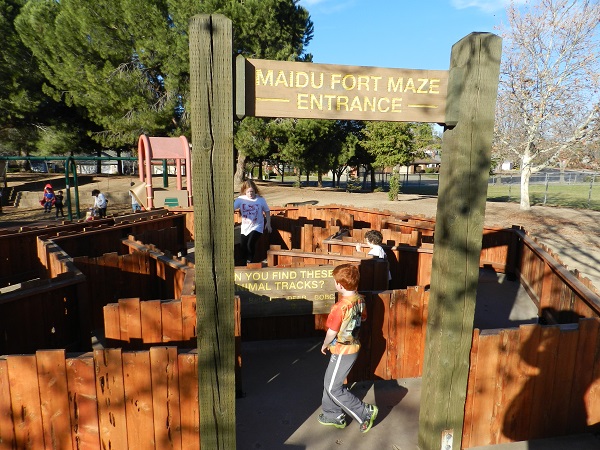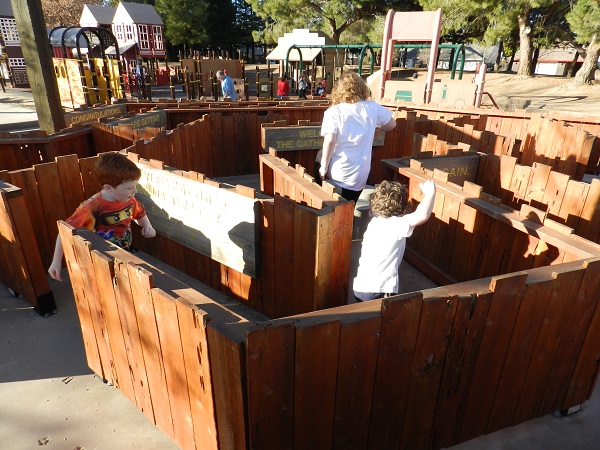 Maidu Regional Park also contains the Maidu Branch Library, Maidu Community Center, and the Maidu Museum! You can also check out a February calendar for the library and museum HERE. So take advantage and combine a fun event or activity at one of them with a visit to the playground!
Maidu Regional Park
1550 Maidu Drive, Roseville, CA