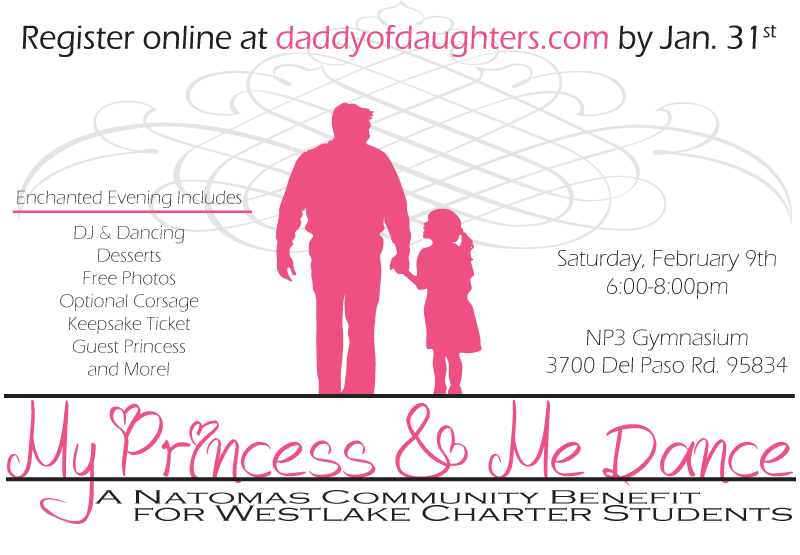 This Fundraiser for Westlake Charter School has been put together by a local father/teacher who feels strongly about strengthening the Father Daughter relationship!
Join the fun at the 1st Annual My Princess & Me Dance on Saturday, February 9th!
Dads, Grandpas, Uncles, Friends or Father-figures are invited to escort their special girl to this enchanted evening and make them feel like a princess.
Enjoy dancing, desserts, photos, a surprise Princess guest and more at this fun evening for girls ages 4 to 13.
What a great opp0rtunity to dress up and make memories!
Tickets must be purchased by January 31st.
For more information, click here.