Moms, imagine this –
As you're leaving a family photo session, your husband and kids exclaim,
"Wow, that was actually fun!"
Sound impossible? I'm here to tell you it's not. THIS happened!
My family experienced a Playful Lifestyle session with Michelle McDaid of Memories by Michelle. We met by the American River in Fair Oaks, where as Michelle promised, there was breathtaking scenery to serve as the backdrop for our new family photos.
I have been a fan of hers for quite some time now as we've worked together to advertise her business here on Sacramento Sidetracks. I keep up with her blog posts because not only are the images beautiful but her writing is seriously fabulous. I recently contacted her to see if she would be interested in photographing my family and after a super fun coffee date, we agreed that it was a good fit.
Michelle has a very special approach and two things come from it:
-the photo session becomes a fun event, not a chore
-the outcome is a collection of photos that showcase real moments and personality
Michelle is warm, genuine, laid back, and one of the most fun people I've ever met! She instantly had everyone at ease and led us on an interactive walk alongside the river with games that were well-suited for our personalities. I've seen many examples of what she can do but it was still an exciting surprise to see how our photos truly capture what defines my family: laughter, goofiness and our strong affection for each other.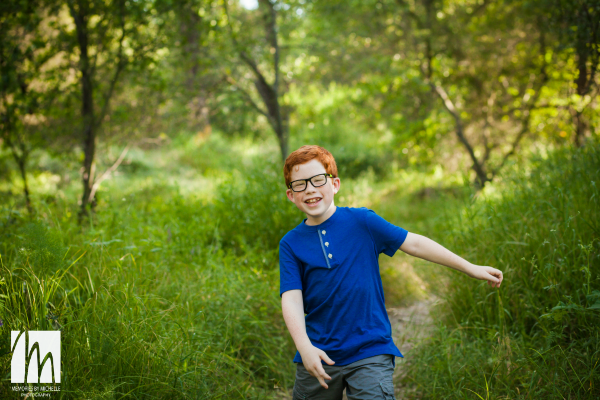 So this was the result of a little game where my son, Bobby, picked what I had to act like. And that is why you see me hopping like a frog. He sure got a kick out of it, which is the expression you'll see in the next photo.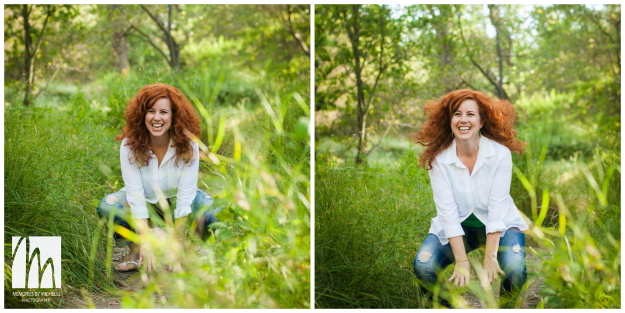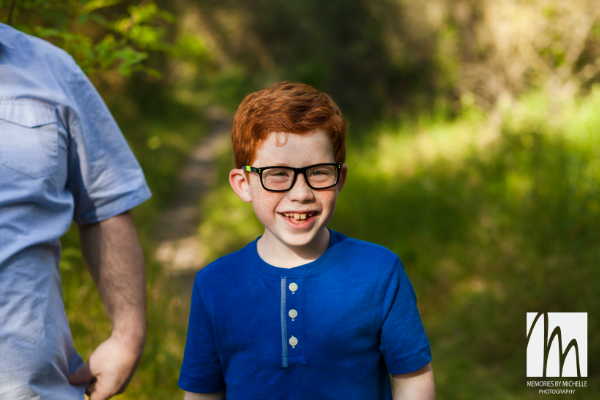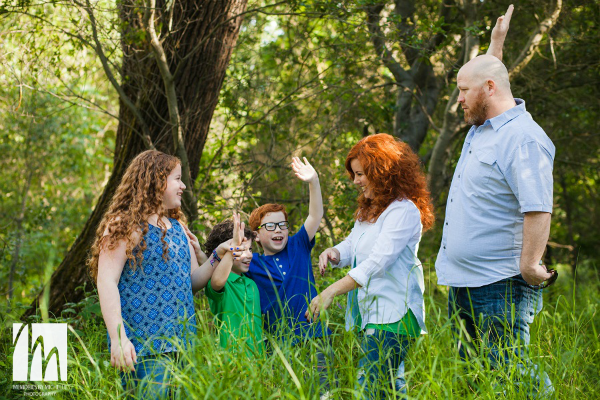 We were in the moment and I have to say that Michelle did a great job of prepping me. Her advice leading up to the session on not getting stressed out about the way everyone looks was big for me.
There were times when she let the kids take the lead.
Tyler saw this huge tree branch and just went for it. He is full of energy, fearless and independent.
Bobby is shy, calm, and thoughtful.
Madeline just turned 13, I can't believe it! She is outgoing, determined, and creative.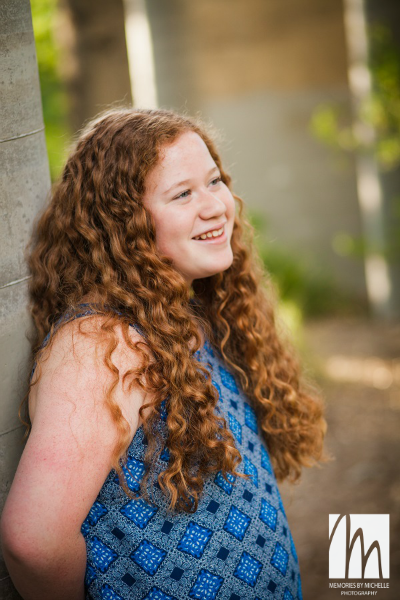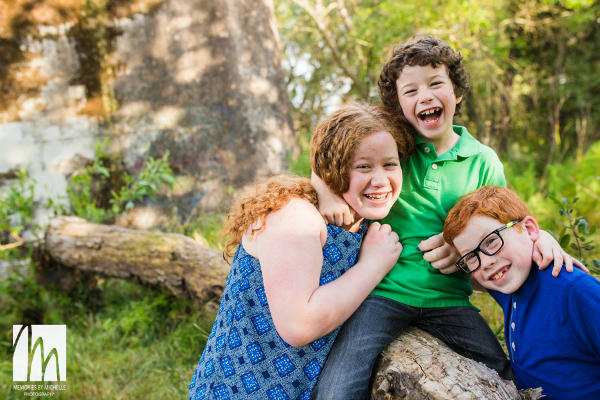 Be still my heart. My favorite thing in the world to do is laugh, so the combination of our laughter and my shy boy letting go and getting silly is just the best.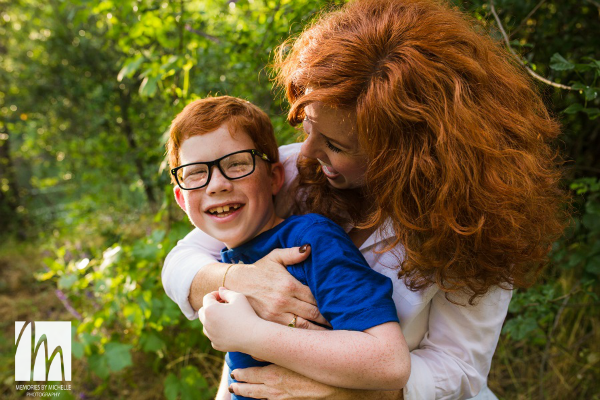 This guy cracks me up every day with his craziness.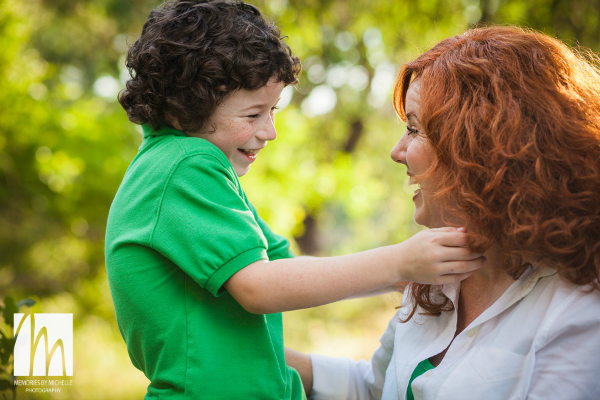 Madeline looks just like her daddy.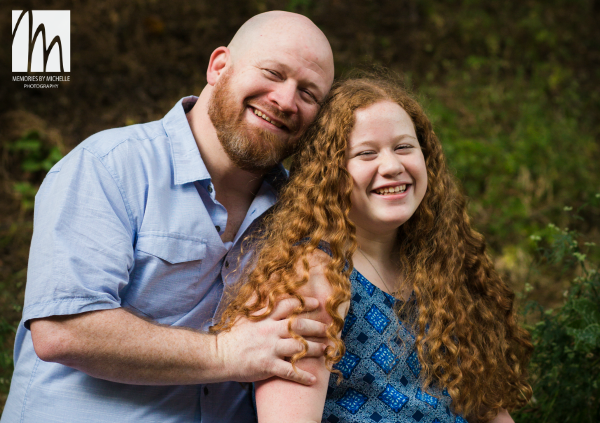 I adore these photos of my husband and I. We have never, in our 15 years of marriage, had photos that captured an authentic interaction like this. Michelle made this happen. Based on information she gleaned from us previous to the session, she offered up sentence starters. I haven't even mentioned the gorgeous lighting and colors. I could go on and on.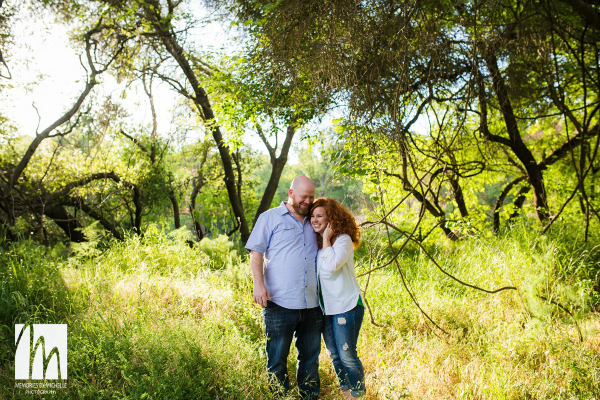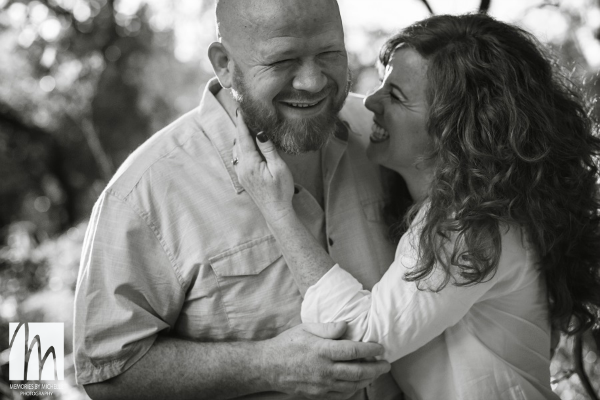 This last photo of Bob and I is the one I want my kids to hang on to.
In our first meeting, Michelle told me that she did not need to cater to me because I'm the one who wants the photos. She explained that her M.O. is to focus on creating an enjoyable time for Dad and Kids. She also laid out her vision as a photographer to capture authentic moments. I saw all of this come to fruition in our adventure down by the river.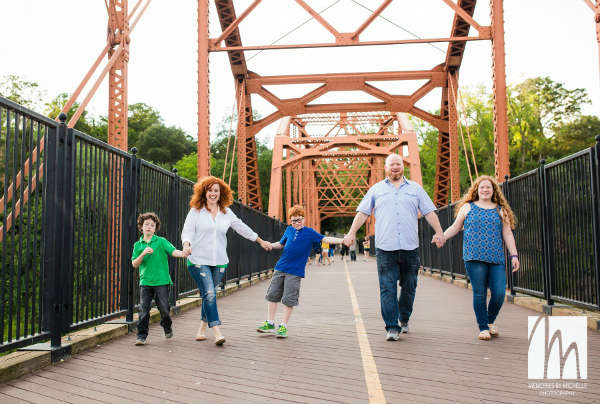 Memories by Michelle Photography
www.mbymphotos.com
916-200-3956
michelle@mbymphotos.com
facebook.com/mbmphotos
To view Michelle's current availability, visit her 2016 Fall Family Session Specials page
Category: Blog