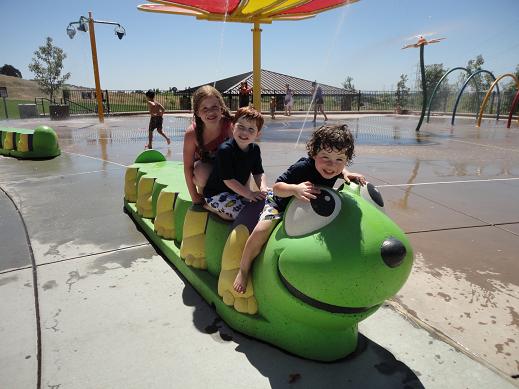 Last week we visited Promontory Community Park in El Dorado Hills for the first time.  We are in love!  The BUTTERFLY sprayground is the cutest thing ever and the unique playgrounds make for a whole new park experience!
My kids were giggling with excitement as we walked up to this park.  Since it was a very hot day, they were so ready to get drenched and flew around like butterflies checking out all the water features.  They got a kick out of being sprayed by a garden snake and loved running through the rainbow!  My daughter braved the dumping cones and my boys splashed around the fountains.  I was pretty happy myself to get a great photo of them all on the adorable caterpillar!
When they were ready to explore the dry playgrounds, it was fun to see them surprised at new structures they hadn't played on before.  They seriously got some great exercise in these creative areas.  A huge bonus…the playgrounds by the sprayground are shaded!
If your kids still have energy after cooling off in the water features and playing on the two shaded playgrounds, there is yet another playground!  Across the parking lot, Promontory Park has a "regular" playground where they can finish wearing themselves out.  You can almost guarantee the little ones will be falling asleep in the car on the way home!
If you are like me, then you'll appreciate the beautiful green hills as a backdrop while your kids play.  Bring your friends and a picnic and you'll be set for hours.  The park is open from 10am – 8pm daily, May 23 through September 28.
No matter what part of Sacramento you are in, this park is SO worth the drive!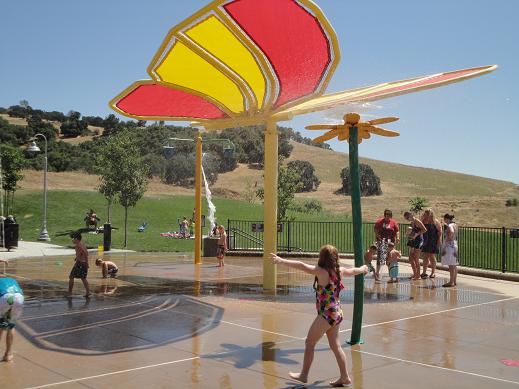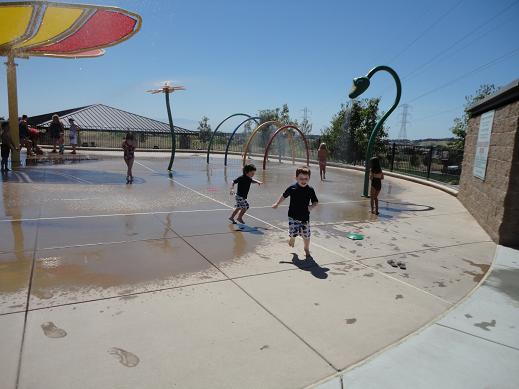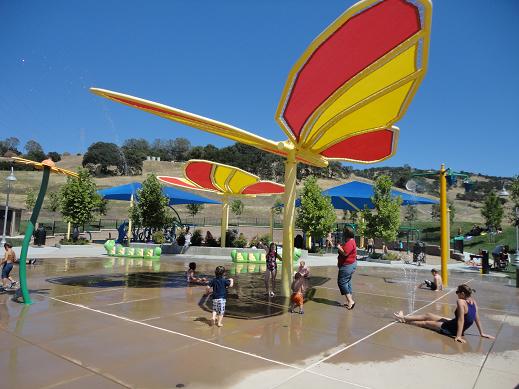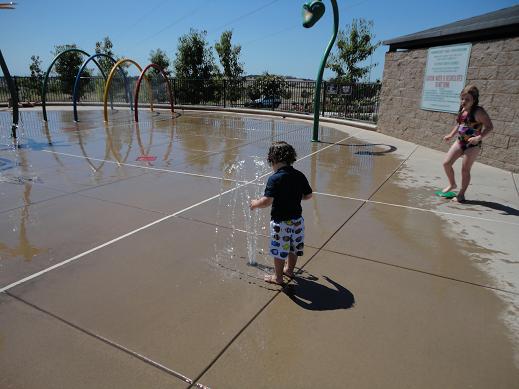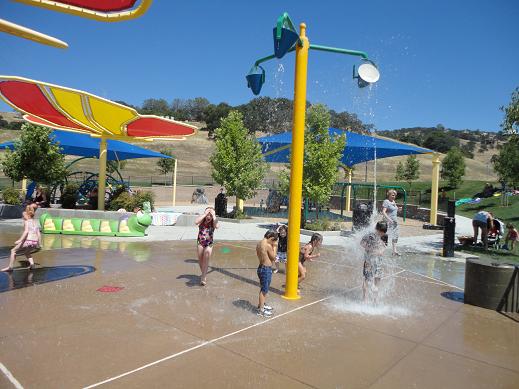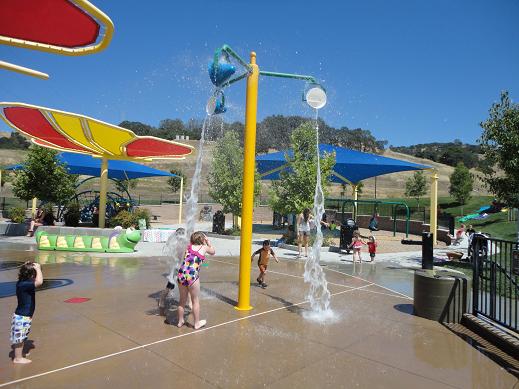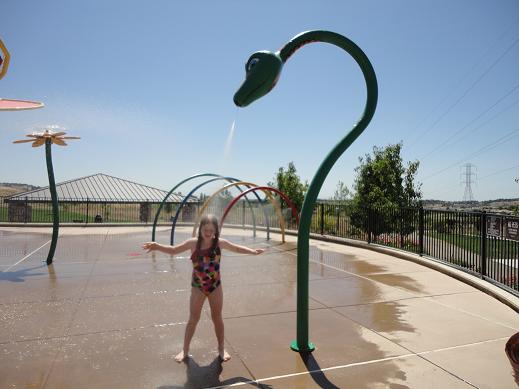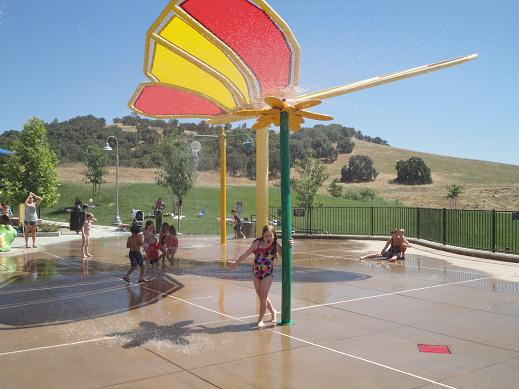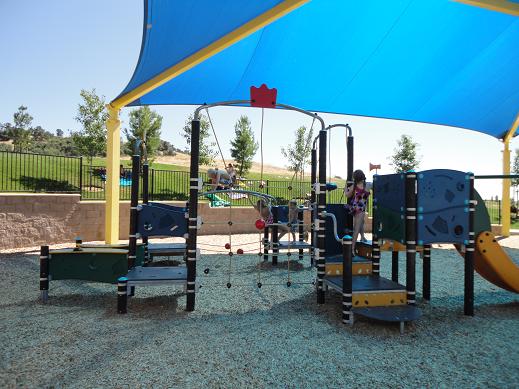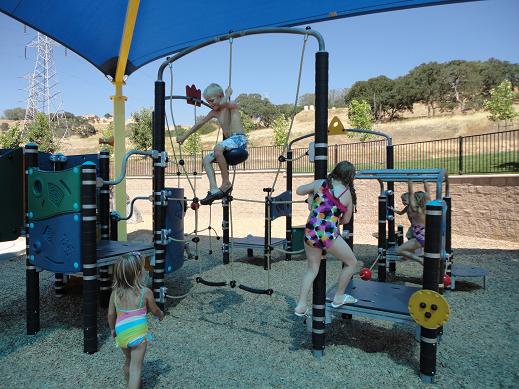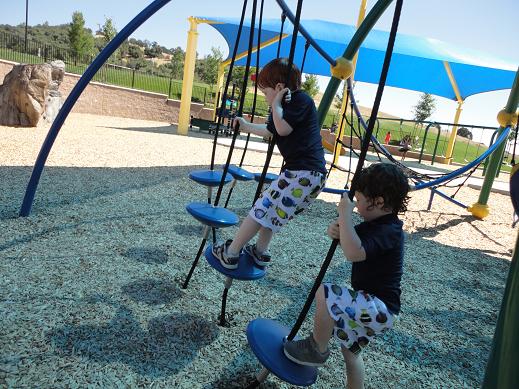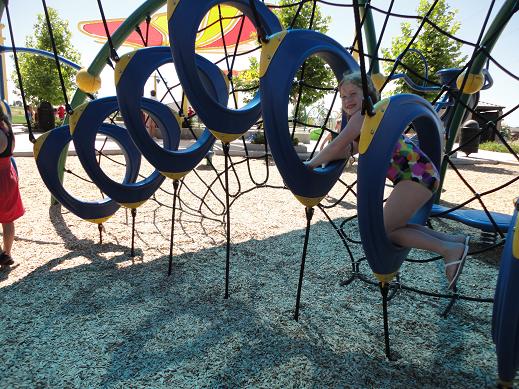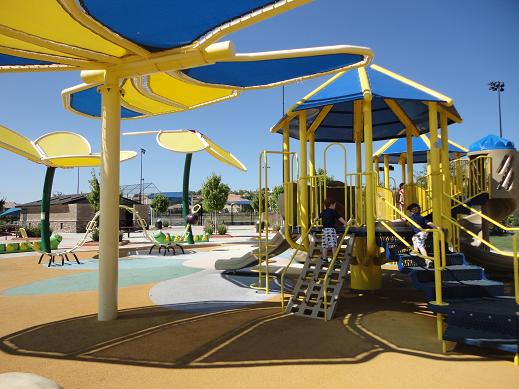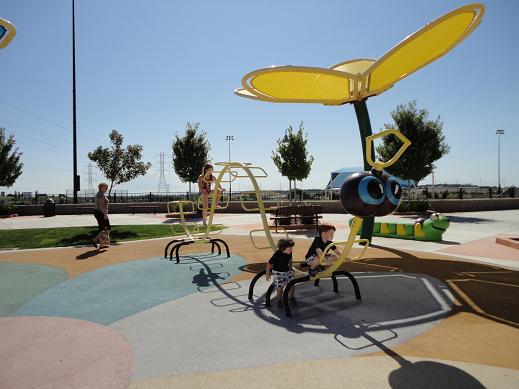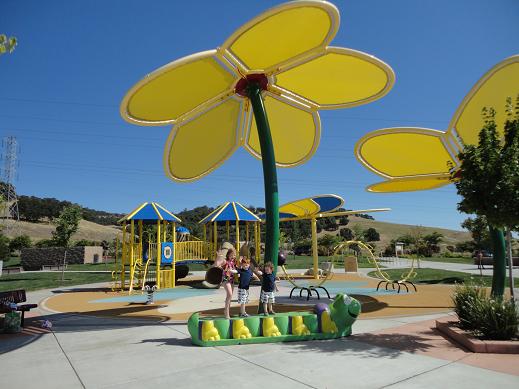 Hours: Sprayground open daily 10am – 8pm; June – Labor Day
Extras:
Bathrooms
Drinking Fountain
Picnic areas
BBQ's
Promontory Community Park
100 Alexandra Drive
El Dorado Hills, CA
Category: Free, Outdoor Activities, Reviews, Spraygrounds, Summer