It's such a fun fall tradition to visit a pumpkin patch! We are lucky to have many wonderful pumpkin patches in the greater Sacramento area to choose from.
A few of the pumpkin patches are opening this weekend and next but according to a couple farms I spoke to, the pumpkins are typically not ripe until the first of October.
Besides picking out a special pumpkin to take home, most of these patches have a variety of attractions such as hayrides, corn mazes and petting zoos that make for a complete day's outing. Don't forget to bring your camera and take advantage of great photo opportunities!
CITRUS HEIGHTS
The Pumpkin Farm
7736 Old Auburn Road, Citrus Heights
(916) 726-1137
Open 10/1 – 10/31. Hours: 9am – 6pm Tuesday – Sunday
DIXON
Cool Patch Pumpkins
6150 Dixon Ave West, Dixon
(530) 304-0163
Open 9/23 – 10/31. Hours: 9am – 8pm Daily
Silveyville Pumpkin Farm
6248 Silveyville Road, Dixon
(707) 678-1823
Open 9/30 – 10/31. Hours: 10am – 6pm Daily
ELK GROVE



Keema Family Pumpkin Patch
6532 Point Pleasant Road, Elk Grove
(916) 684-2334
Open 9/30 – 10/31. Hours: Tues – Fri 11am – Dusk, Saturday 9am – Dusk, Sun 10am – Dusk
FOLSOM
Zittel Farms
6781 Oak Ave, Folsom
(916) 989-2633
Open 9/29 – 10/31. Hours: Weekdays 9am – 5pm, Weekends 9am – 6pm
LATHROP
Dell' Osso Family Farm
501 S. Manthey Road, Lathrop
(209) 982-0833
Open 9/30 – 10/31. Hours: 10am – 8pm Daily
NATOMAS
Bastiao Farms Goblin Gardens Pumpkin Patch
3845 El Centro Road, Sacramento
(916) 925-2947
Open 10/2 – 10/31. Hours: 10am – 7pm Daily
SACRAMENTO
Roemer Pumpkin Patch
6851 Hedge Road, Sacramento
(916) 381-4331
Open 10/1 – 10/31. Hours: Tues – Fri 2pm – 5pm, Sat – Sun 9am – 5pm
Uncle Ray's Pumpkin Patch
5610 Garden Hwy, Sacramento
916-997-8573
Open 10/1 – 10/31. Hours: Daily from 10am-6pm
WEST SACRAMENTO



Dave's Pumpkin Patch
3010 Burrows Ave
West Sacramento, CA 95691
(916) 849-9450
Open 9/22 – 10/31. Hours: Sun – Thurs 10am – dusk, Fri – Sat 10am – 9pm
WHEATLAND
Bishop's Pumpkin Farm
1415 Pumpkin Lane, Wheatland
(530) 633-2568
Open 9/16 – 11/5. Hours: (September) Daily from 9am-6pm (October) Sundays – Thursdays 9am-7pm, Fridays & Saturdays 9am-8pm
WILTON
Fog Willow Pumpkin Farm
11011 Cecatra Drive, Wilton
(916) 687-4547
Open Wed 9/30 – 10/31. Hours: Mon – Fri 12pm – 6pm, Sat – Sun 9:30am – 6pm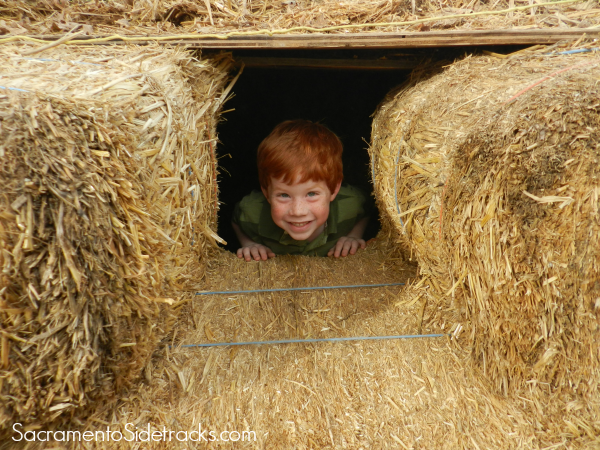 Category: Blog, Fall, Fall Favorites