"A Living Reptile Museum"
Guest post by Jennifer Bell
Do your kids LOVE everything creepy and crawly?  Does the zoo Reptile House make them giddy?  If the answer is yes, then your kids will be thrilled with The Serpentarium in Lodi!
While The Serpentarium is actually a reptile store, it is open to the public for self or guided tours.  For just $2 a person, your kids can meet some truly exotic and fascinating creatures!
From the cute and colorful to the downright intimidating, The Serpentarium is full of reptiles that will delight and enthrall kids of all ages.  We watched adorable little turtles swim in their pond, searched for colorful chameleons in their habitat, and came face to face with some of the biggest lizards and snakes I've ever seen!  We took our time on both floors of the museum, and the friendly staff was on hand to answer any questions we had.
We were shocked at how social some of the reptiles were!  A few lizards seemed to get excited every time we got near their tank.  One particular species of tortoise continually followed my son's finger back and forth, and some of the snakes would rise up and look right at us!  My kids decided that they would love a bearded dragon or a turtle for a pet, and while it's not in the cards anytime soon, I have to admit that I was enthralled with the more social creatures as well!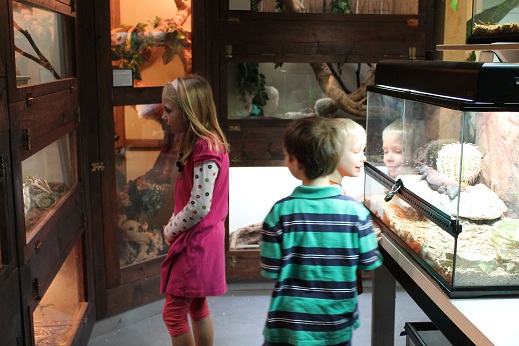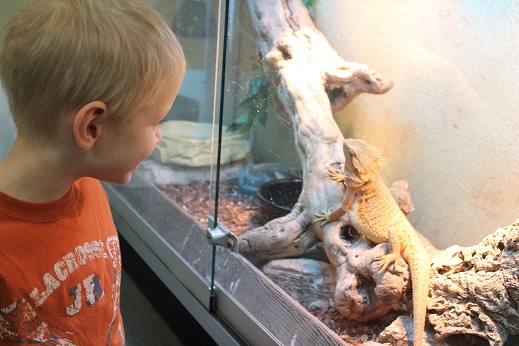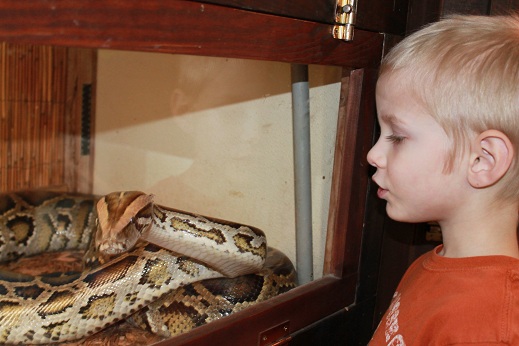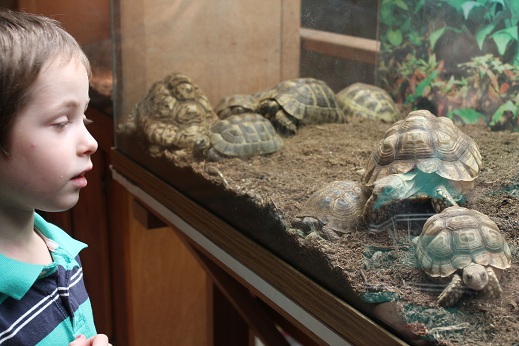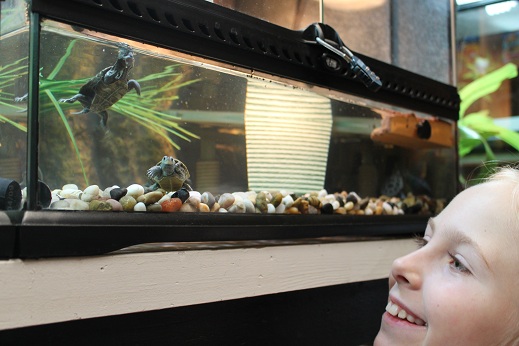 Tips for this outing:
•    If you're dressed for cold weather, be sure to wear removable layers.  This place is hot and humid!
•    If you are truly adventurous, mice can be bought ($12 for 6) to feed to the snakes!
Hours:
Monday-Friday 10:00am-6:00pm
Saturday & Sunday: 11:00am-6:00pm
Admission:
$2.00/person
Address:
The Serpentarium
2379 Maggio Circle, Unit C
Lodi, CA 95240
(209) 369-7737
http://www.snakemuseum.com/
Check out their page for information on birthdays and classroom presentations!
Stay tuned for Jennifer's review of the World of  Wonders Science Museum which is also in Lodi.  She and her kids visited both The Serpentarium and the World of Wonders for an inexpensive day trip.
Jennifer Bell lives with her husband and three children in Elk Grove and is always on the lookout for great deals and adventures!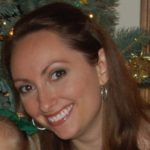 [mappress]

This post is sponsored by:

Affordable movers in Sacramento, CA
Category: Animals, Indoor Activities, Rainy Day, Reviews