A friendly REINDEER greeted us as we walked through the gates and there were Christmas trees EVERYWHERE!  Six Flags' Discovery Kingdom Holiday in the Park was a blast!  We already love the rides, shows, and animals…so to top off the fun with Christmas festivities was truly icing on the cake.
We went last Saturday with my brother and his family.  That meant 5 kids under the age of 8, so we were curious to see how "smooth" it was going to go.  Well, it couldn't have been any better!  We started off with Looney Tunes Christmas Karaoke and enjoyed watching brave kids jump up on stage to sing their favorite Christmas tune.  Then the kids were anxious to move on to some rides.  I just love that Discovery Kingdom has attractions that little ones can enjoy throughout the entire park and not just in one small designated area.  My 2-year-old was even able to enjoy rides like the Submarine, Carousel, Train, and Hot Air Balloons.  If you have older kids there are, of course, many exciting big rides and roller coasters.
The Super Spirited Sea Lions Save Christmas show was super cute and the kids were just amazed that there were "real" sea lions in the show!  I was reminded again how awesome it is that Discovery Kingdom has a combination of amusement park, marine life, and zoo animals all in one.  We decided to get season passes for our family because you can honestly have a different experience every time you go.  It is also an inexpensive investment in comparison to those "other parks" down in So Cal…not to mention any names.  If you haven't been to Six Flags yet, know that it is just an hour drive, which is really not bad for a day trip.
Holiday in the Park at Six Flags will run through January 3, so you still have time to go.  You can see the Main Street Festival of Lights, Blitzen's Wonderland Mountain, Santa's Workshop, Candy Cane Lane, Toy Land, Winter Wonderland, Reindeer Village, and the Christmas Tree Forest.  The Holiday shows are Dream – Shouka the killer whale, A Dolphin Holiday, and Super Spirited Sea Lions Save Christmas.
If you are looking for a way to treat your family to something extra special or to entertain out-of-town guests, this is a winner!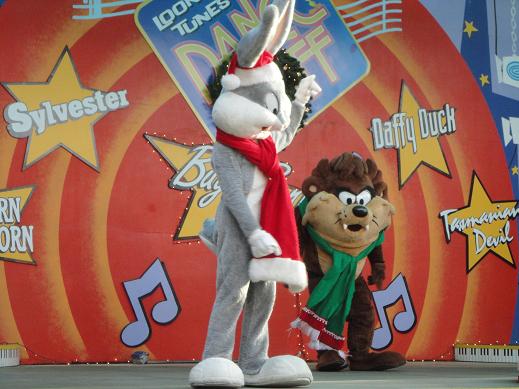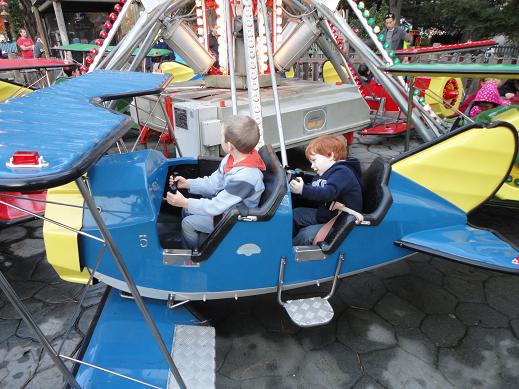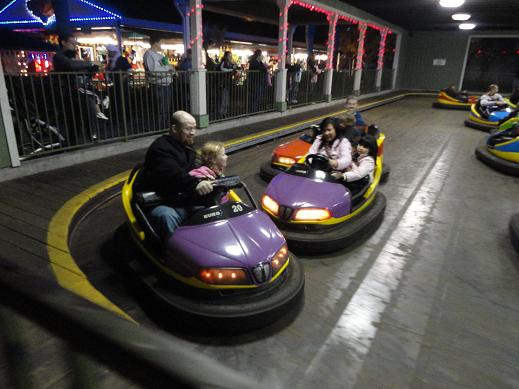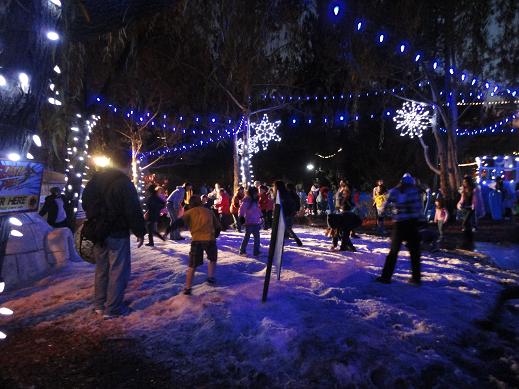 TIPS: Bring snow gear for your kids if they want to play in the snow area and go sledding!  We were not prepared with our gear and so we'll have to wait until next time for that.
One way that we kept our cost down was by only snacking in the park.  When we left we found a Carl's Jr. across the street, right before getting back on the freeway.
COST: Online Tickets start at $44.99
Six Flags Discovery Kingdom
1001 Fairgrounds Drive
Vallejo, CA
Category: Amusement Parks, Christmas, Holiday, Outdoor Activities, Reviews, Winter Favorites