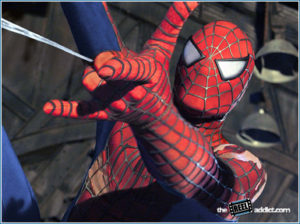 Saturday & Sunday, September 12 & 13, 2009
Live Shows 11:00 am & 1:30 pm
Everyone's favorite web-slinging, wall climbing super hero Spider-Man is swinging by the Sacramento Zoo. Enjoy a live show by the Marvel Comics superhero himself on the Reptile House Lawn, next to the amphitheater. Live shows are included with Zoo Admission and free for Sacramento Zoo Members.
Click here for more information or call (916) 808-5888.
*In the Clipper Magazine  that comes in the mail, there is a coupon for a
FREE Child's Admission!
Category: Events