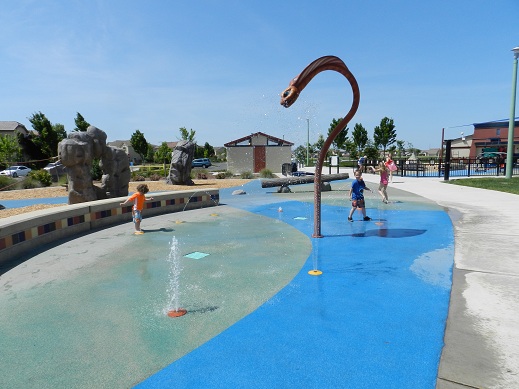 We just visited Stephenson Family Park in Elk Grove for the first time. This EGYPTIAN themed park was a fantastic change of pace with its snake-featured sprayground and really modern playground equipment.
I took my three-year-old son and met up with guest blogger, Jennifer Bell, and her three kids. When my son saw the giant snake water feature, he ran as fast as he could to check it out! It took no coaxing to get all four kids in that water to cool off. They were splashing and giggling immediately!
One of the great things about parks with spraygrounds is that the kids can go back and forth between playing in the water and going crazy on the playground. There are two playgrounds at this park. A small, gated, playground area perfect for ages 5 and under and a big kid playground that was truthfully great for all ages. My son was able to handle it all and had a blast!
I was happy to find that there was a shaded picnic bench area for us to eat lunch. We had such a fun time and now I just have to hide the pictures from my other two kids who will be extremely jealous to find out we went while they were in school!
Here's the 'Little Kid Playground' and although we ran out of time to check it out ourselves, I was told that the pyramid sand box has treasures in it that can be uncovered!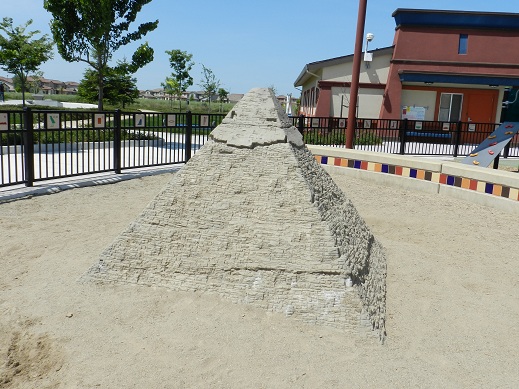 This is the 'Big Kid Playground' which I can not say enough about! It had such fun and unique structures that I wanted to play on it myself!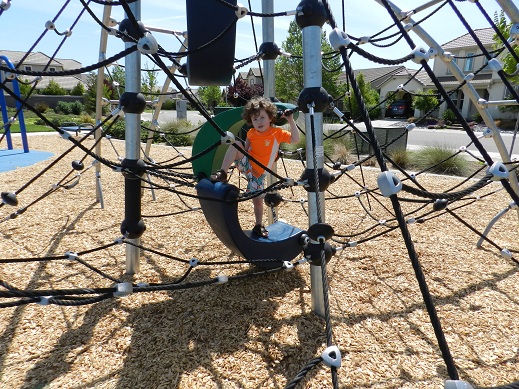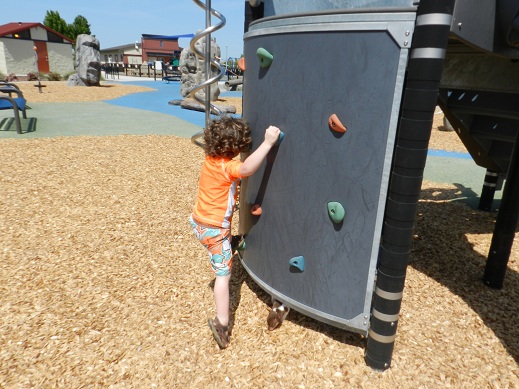 Hours: Sprayground water on daily 10am – 8pm; May – September 30th
Extras:
Bathrooms
Drinking Fountain
Shaded Picnic Benches
BBQ's
Stephenson Family Park
5511 Dorcey Drive
Elk Grove, CA
[mappress]
Category: Free, Parks, Reviews, Spraygrounds, Summer