What a beautiful little zoo!  The kids and I ventured there with some good friends for the first time this summer and had a great time!   The Folsom Zoo is not a "mainstream" zoo.  This unique zoo provides sanctuary to some very special animals.  Many were raised and rejected as wild pets.  Others were injured or orphaned in the wild.  All have names and personalities, and their individual stories are posted at the exhibits, along with factual, up-to-date information about their species.  The zoo teaches about common and uncommon animals, both wild and domestic, while promoting responsible and appropriate behavior toward all animals.
After visiting all of the animals in the zoo, which took us about an hour, we enjoyed our picnic lunch in the shaded area right outside the entrance.  There is also a playground for the kids to finish wearing themselves out before going home!  We did not happen to be there when the train was running but apparently The Folsom Valley Railway (located between the zoo and the library) can be a real highlight of the Folsom Zoo experience.
Another plus for this zoo is that admission is so inexpensive.  Kids ages 2 – 12 are $3.00 and Adults are just $4.00.  I only spent $10.00…what a deal!  You can get in for even cheaper if you go on the first Tuesday of the month (September through February) on their Half-off Admission days.
I recommend checking the zoo out on one of these cooler fall days as you're more likely to find the animals playing or eating.  The crowds are likely to be smaller when summer's done and you'll be able to spend more time walking and enjoying eachother's company.  So go visit the animals while the weather is still great!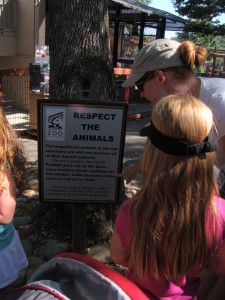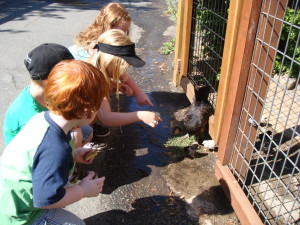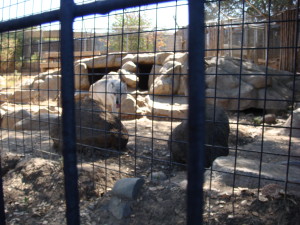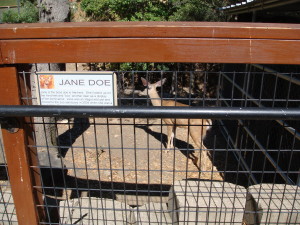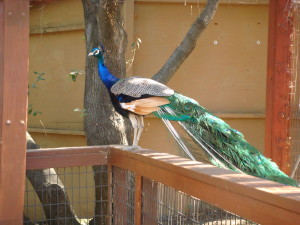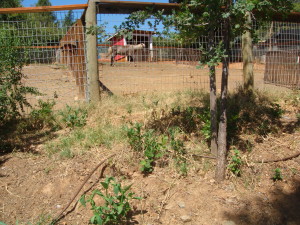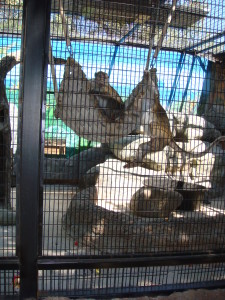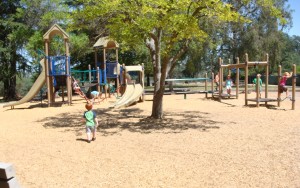 Folsom City Zoo Sanctuary
403, Stafford Street, Folsom, CA 95630
(916) 351-3527
Normal Hours (Sept through May): Tues – Sun 10am – 4pm
Closed Mondays for animal rest days
Summer Hours (June 1 – Aug 31): Tues – Sun 9am – 3pm
[mappress]
Category: Animals, Favorite Places, Outdoor Activities, Spotlight, Zoos