The W.O.W (Wonderful Outdoor World) Bus is getting kids back outdoors!
This FREE program brought to us by the Fair Oaks Parks & Recreation District is bringing children and families of the community together through a variety of activities.
Group games like flag football, parachute games and dodge ball will be offered. Artistic skills will be encouraged through activities such as drawing with sidewalk chalk, coloring, painting, and craft techniques of making a beaded necklace. There are plenty of fun activities to go around, and there are Recreation Leaders on hand to provide direction to the children and get them engaged and interested in something they may not have tried before!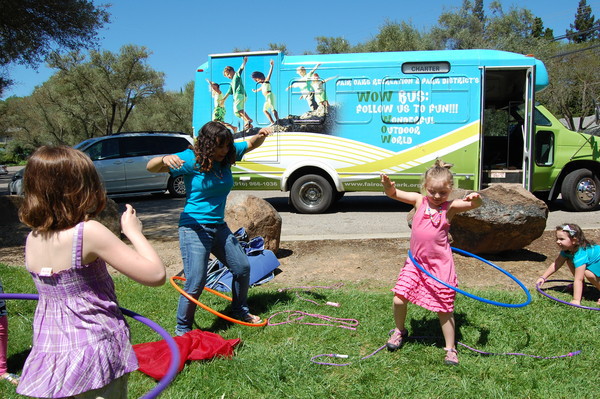 Upcoming Dates:
March 15th      10:30a-12:30p     Bannister Park
March 29th     10:30a-12:30p     Miller Park
April 19th     9:00a-1:00p (Easter)     Fair Oaks Park
The WOW Bus is not held on days when the temperature exceeds 100 degrees, during rain, or on Save the Air Days. If cancelled, dates will be rescheduled.
Category: Blog, Favorite Places, Free