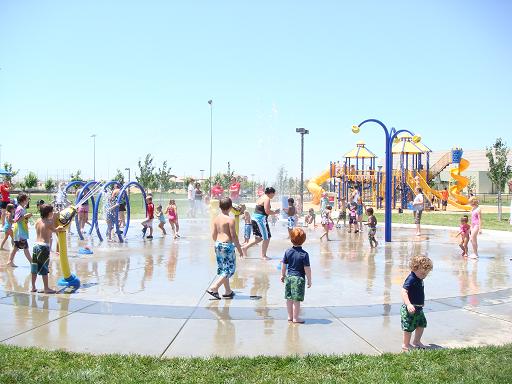 Our 5th stop on our Sprayground Tour was Kathy Lund Park (formerly Lone Tree Park) in Rocklin.  This park has a sprayground equipped for all ages to enjoy and a huge playground.  As you can tell from the photos, this is a popular spot to cool off!  From May 15 through October 1, it's open 10am to 7pm daily.
The sprayground has pony water guns, a fire hydrant fountain, a tall shower, and best of all a horseshoe tunnel that sprays water in all directions.  The kids got drenched and then had fun climbing, sliding, swinging and hanging on the really cool play structure!  This park is right down the street from the Fountains at Roseville so we headed over there for some frozen yogurt to top off the afternoon!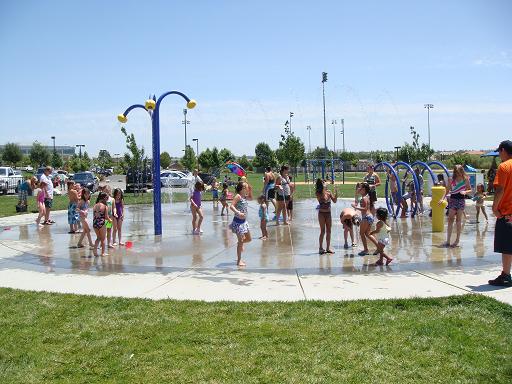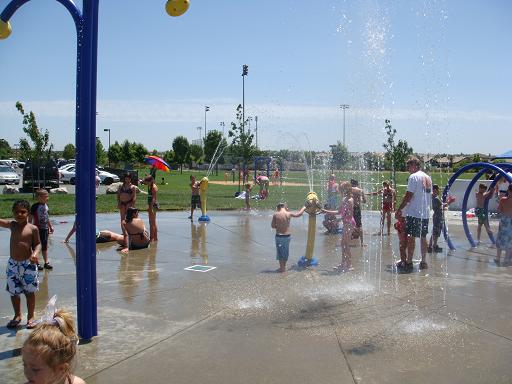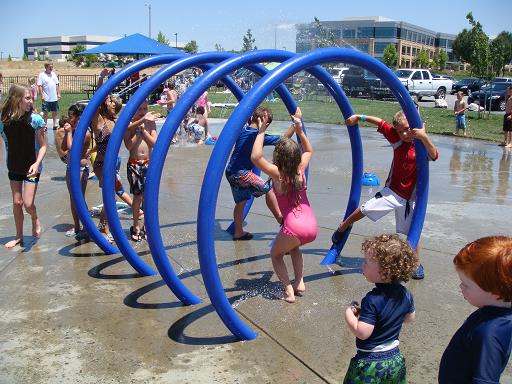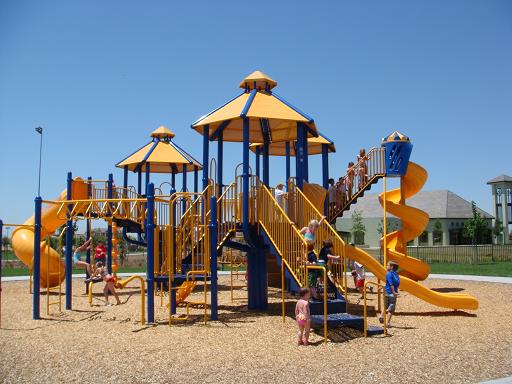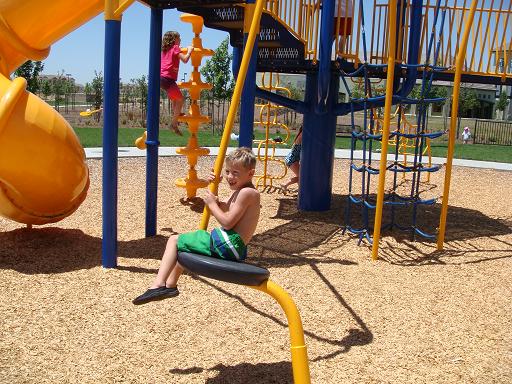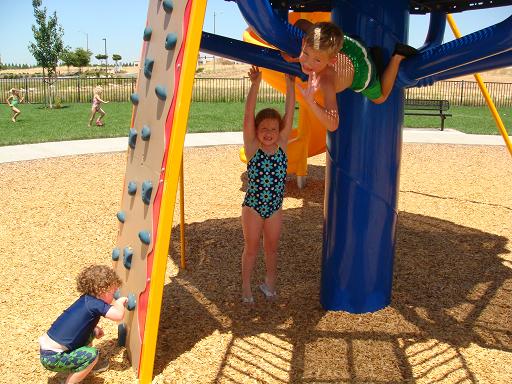 Extras:
Bathrooms
Drinking Fountain
Picnic areas
Click here for a current list of Sacramento Spraygrounds which we are continuing to update.
Lone Tree Park
6101 West Oaks Blvd.
Rocklin, CA
[mappress]
Category: Reviews, Spraygrounds, Summer