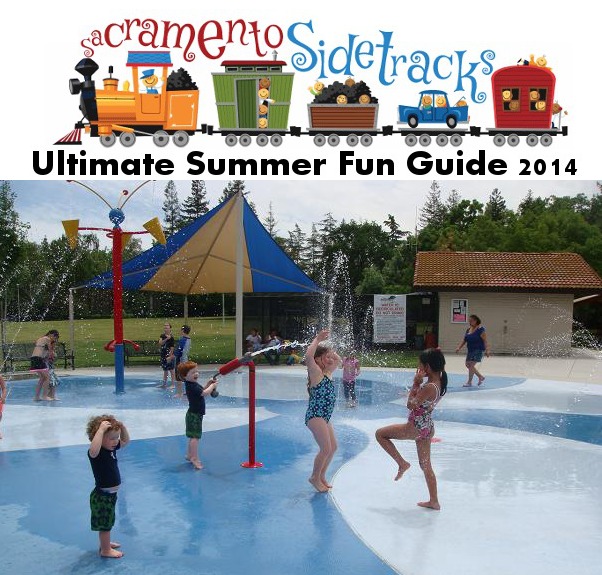 Are you ready? I have IDEAS for you! Over 100 ways to make summer in Sacramento AWESOME!
My mission: to round up all the very best things to do around town in order to ensure you have solutions when you hear "I'm bored" or better yet – avoid ever hearing it!
If you're a planner, here is what I suggest. Print out a blank calendar for each month of the summer. Then start by filling in the events that ONLY happen in the summer, ongoing weekly events you don't want to miss, and all the FREE things to do. Then start filling in the empty spaces with a variety of activities you know your kids will love. You can even print this guide out with the button at the bottom if you want to create a checklist. I will continue to update the Special Events section, so be sure to check back often!
This Ultimate Summer Fun Guide includes :
Water Fun, Dollar Movies, Fairs & Festivals, Concerts in the Park, Indoor Exercise, Arts & Crafts, Nature, Museums, Animals, Theatre, Outdoor Movies, Storytimes, Treats, Amusement Parks, Special Events and Summer Camps!
Thank you to our FABULOUS Gold Sponsors:

Pretty please take a minute to check out the wonderful camps and programs they have to offer. These are businesses that my family wholeheartedly believes in and the reason this summer guide is available!

Free & Cheap
Big Water Parks
Water Rides, Splash Pads, and Dolphin Shows
Indoor Surfing
Water Sports




BOUNCE HOUSES

BounceU – Rancho Cordova
Bouncetown – Sacramento & El Dorado Hills
INDOOR PLAYGROUNDS

TRAMPOLINES

GYMNASTICS

Flip2It Summer Activities – Roseville
IMAGINATION
Busy Kidz –  Little Town for Little People – Folsom
MALL  TOT PLAYGROUNDS

*FREE*



Arden Fair, Sunrise Mall, Roseville Galleria
ROLLER SKATING

ICE SKATING

LAZER TAG

ROCK CLIMBING

Color Me Mine – Elk Grove, Folsom & Roseville


When: June 14, 21; 12pm and 2pm
Where: 24th Street Theatre
What: An award winning original interactive musical in which the audience helps Fairytale Princess Lilly, who has lost her memory, embark on an exciting and madcap adventure to find and return to her own Fairytale Story.
Cost: Adults $8.00, Kids $6.00
When: July 5-6, August 2-3
Where: Fairytale Town
What: Puppet Art Theater Company Little Red Riding Hood in the Children's Theater in July and Three Billy Goats Gruff in August.
Cost: Puppet show tickets are $2.00 in addition to paid park admission.
When: June 7 – July 6; Saturday & Sunday at 1:00pm
Where: Sutter Street Theatre
What: A hilarious comedy with lessons that include discovering self-confidence, using your brain and recognizing that following rules is sometimes a good thing.  Ferdo and Floof are two not-very-bright dogs—
Cost: Tickets $13.00 – $17.00



Rite Aid  – Thrifty Ice Cream Counter


 Thank you to our FABULOUS Sponsors:
BounceU – Create & Bounce Art and Tech Camps
BusyKidz – On Broadway, Little Van Goghs and more
KidzArt – Mystical Realm Camp
Fairytale Town – Adventure Play Camp and more
Flip2It – Acrobatic Camp and more
reCREATE – Inventors Unite Camp and more
Find more Summer Camps:
Sacramento Parent's Camp Guide

When: Saturdays
What: Meet firefighters, tour the fire station, check out fire trucks up close, and more.
Where: Fire Stations throughout Sacramento – see schedule
Cost: FREE
When: Thursday & Friday Nights
What: Ride and play throughout the miniature town. Safety Clinic, bike vendors for Q&A, and food court.
Where: Safetyville USA
Cost: FREE
When: Tuesdays in June, July and August; 5-9pm
What: Live bands, kids' fun zone, farmer's market, delicious food, Xfinity Classic Car Show, Hot Rods & Classics.
Where: Vernon Street in Downtown Roseville
Cost: FREE
When: June 13, July 26, August 15
What: Families set up camp all over Fairytale Town's 2.5 acres. Tents, sleeping bags, blankets, chairs and picnic dinners. Scavenger hunts, a theater performance, sing-alongs, arts and crafts, bedtime stories and more.
Where: Fairytale Town
Cost: $25 – 30 per person includes all activities and overnight admission
When: Wednesday, June 18; 10am – 12noon
What: Variety of activities on the outfield including playing catch, and exploring the River Cats' inflatable bounce house and obstacle course. The River Cats' mascot Dinger will be on hand to entertain children and parents alike.
Where: Raley Field
Cost: FREE
When: Friday, June 20
What: Live bands, kid zone, crafts, food court.
Where: Regional Park
Cost: FREE
When: Sunday, June 22; 5-7pm
What: Mission Oaks Parks and Recreation is putting on a concert featuring the band Hip Service. There will also be a car show and food trucks.
Where: Swanston Park
Cost: FREE
When: Fridays – June 27, July 25 and August 22
What: On June 27th, look forward to: Live Music by The Hoots, Face Painting, Food Trucks, A classic car from the California Automobile Museum, Special Outdoor Activities and of course, Museum play.
Where: Sacramento Children's Museum
Cost: $4.00 per person
When: Saturday, June 28; 5-9pm
What: A magical midsummer's eve featuring multiple ice cream tasting stations, live entertainment, hands-on activities, an enchanted marketplace and more!
Where: Fairytale Town
Cost: Advance tickets $15.00 Adults and $5.00 Kids
When: Sunday, June 29; 6-8pm
What: Our favorite local musician and music educator, Mister Cooper, will be kicking off the 2014 Music in the Park concert series again this year at the beautiful Curtis Park. His two sets start at 6pm and 7pm.
Where: Curtis Park
Cost: FREE
When: July 5 – 6; 12noon-4pm
What: Ride a miniature steam train through the trees of Hagan Community Park.
Where: Hagan Community Park behind the Petting Barn.
Cost: FREE; donations appreciated
When: Saturday, July 12; 8-10pm
What: Special focus on Saturn, Mars, Moon, stars. An astronomer will weave tales of the galaxies and explore the night sky with his telescopes.
Where: Placer Nature Center
Cost: $7.00 per person
When: Saturday, August 2; 5-8pm
What: Celebrate the museum's third birthday. Carnival games, face painting, dancing, and the very first appearance of LEO, their mascot!
Where: Sacramento Children's Museum
Cost: Advance tickets $12.00 includes a meal (purchase by July 24th)
When: Friday, August 15; 9am-12pm
What: Flip2It's GYMTIVITY Camp is a; fitness based education preschool age program. It's a wonderful time to socialize, explore movement with the use of music, arts and crafts, and of course learn some gymnastics!
ages 3.5 – 5 (MUST be potty trained)
Where: Flip2It
Cost: $15.00 per child
When: August 9-10; 11am – 3pm
What: Hey diddle, diddle the Cat & the Fiddle Music Festival is back again! Join Fairytale Town as we celebrate music and fun in the summer sun with two days of live music!  Families can enjoy rockin' daytime concerts on the Mother Goose Stage from 11 AM – 3 PM each day. Be sure to catch Mister Cooper on August 10 at 11am.
Where: Fairytale Town
Cost: Free with park admission
 Thank you to our FABULOUS Sponsors:
Happy Summer from my family to yours! ~Keilah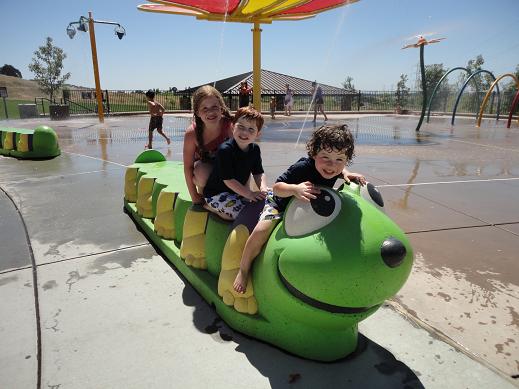 Category: Blog