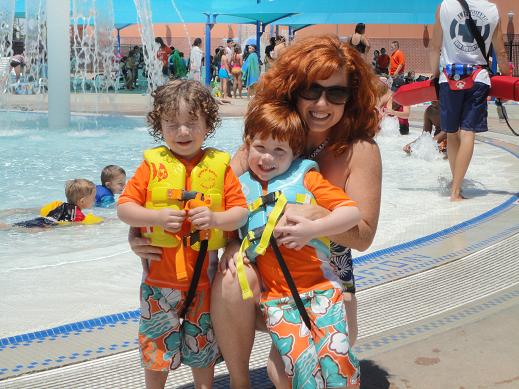 If you like to see your kids' eyes light up…check out the Wackford Aquatic Complex in Elk Grove on a hot summer day!
A friend and I walked into the Wackford Aquatic Complex with four little boys, curious about what we were going to find but not expecting the excitement of a water park!
The Wackford Community and Aquatic Complex features a competition LAP POOL, a "beach entry" RECREATION POOL with four interactive water features, a 146 foot SERPENTINE WATERSLIDE for kids 48″ and over, and a SPLASH POOL with an interactive in water playground for kids 6 and under.  There is also a competition pool with DIVING BOARDS of various heights.  One was even low enough for the 7-year-old in our group to jump off.
I saw tons of adventurous little ones screaming with delight as they climbed and slid on the Splash Pool play structure.  My 5-year-old and 3-year-old wanted to spend all their time in the Recreation Pool instead of the Splash Pool because the water was heated and they were in the mood to swim.  Our 7 and 8-year-old friends excitedly went from splashing around the Recreation Pool's water features to jumping off the Diving Boards and back again for hours.  They cannot wait until next summer when they are tall enough to go down that huge Waterslide!
Plenty of lifeguards are on staff at the Wackford.  There was one on each side of the Splash Pool, four to six around the Recreation, one at the diving boards, and one at the waterslide.  They've really got this place covered!
I quickly learned that water wings were not enough for my boys who cannot swim on their own yet.  If your children cannot swim, they MUST use a Coast Guard approved life jacket and stay within an arm's reach of you.  The good news is that they have them available at the Wackford on a first come-first serve basis for borrowing!  We were there on a busy weekday and there were plenty available, however, I was told that on the weekends they sometimes run out.  (You can always borrow one from your local Fire Station for free if you are nervous about availability.)
Parents, you will be pleased to know that the prices are very affordable!  Just $6.00 for Adults and Kids Ages 5 and older, $3.00 for Kids Ages 2-4, and Kids Under 2 are FREE.
To beat the heat and offer the kids a new, more adventurous experience at an affordable price, check out this Elk Grove gem!
Recreation Pool with Water Features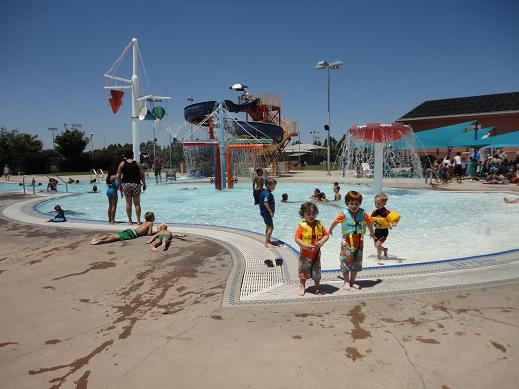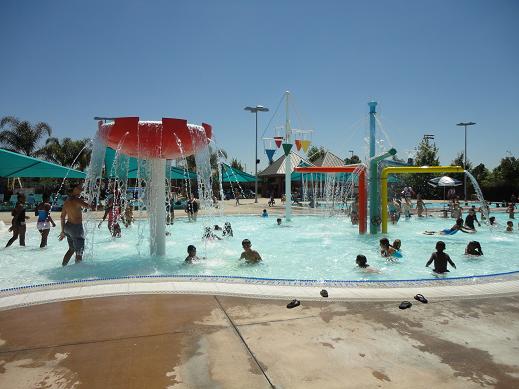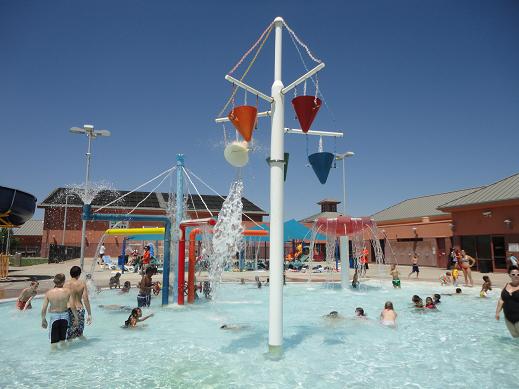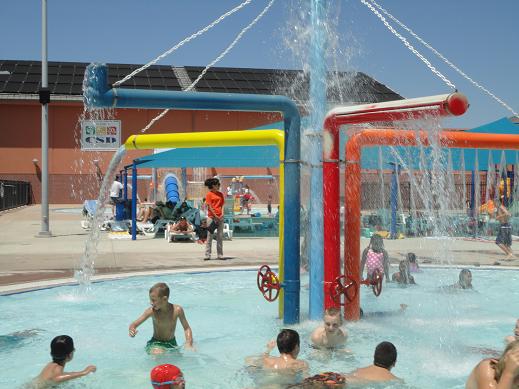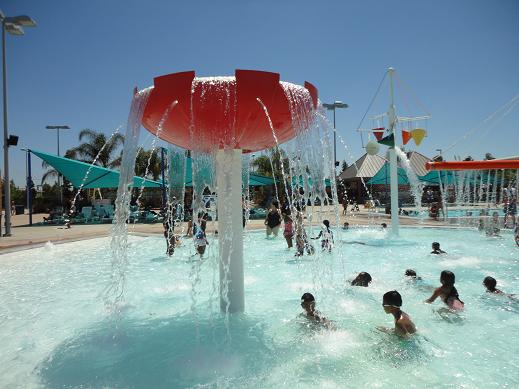 Splash Pool for Kids 6 and under
Serpentine Waterslide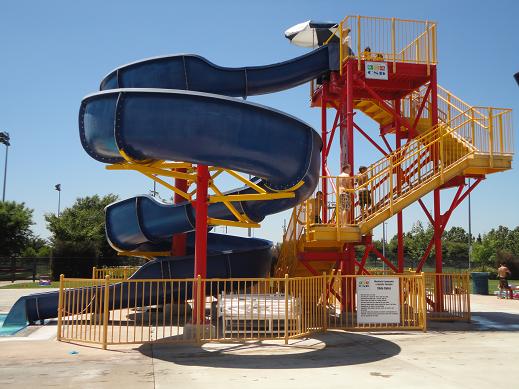 Diving Boards
Outside Food and Drinks allowed and Snack Bar available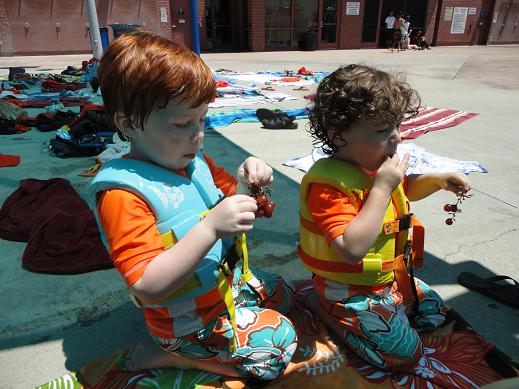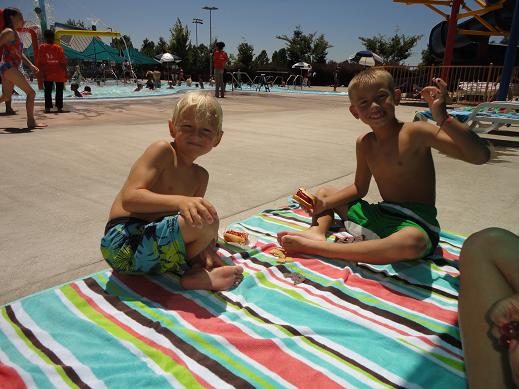 Big Fun for a Great Price!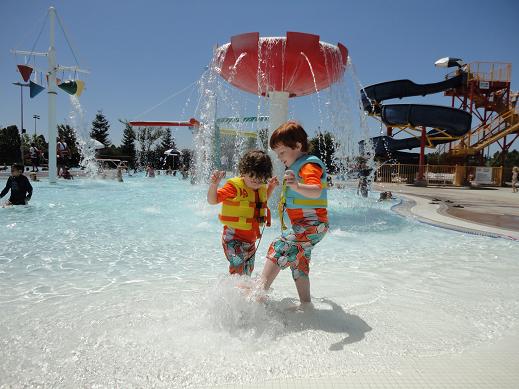 Recreation Swim Hours:
May 24 – Sept 1; Sat & Sun 12-5pm
June 2 – August 13; Mon – Fri  12 – 4:30 pm
Daily Admission:
$3.00 Ages 2-4
$6.00 Ages 5 & older
Under 2 is FREE
Facility Includes:
Competition pool with one & three meter diving boards
Recreation Pool with 4 Water Features
Splash Pool with play structure for age 6 and under
Serpentine Water Slide
Aqua Cafe (cash only)
Restrooms, showers, and changing area
Lounge Chairs
Shade structures
Wackford Community & Aquatic Complex
9014 Bruceville Road
Elk Grove, CA 95758
(916) 405-5600
Category: Outdoor Activities, Reviews, Summer, Water