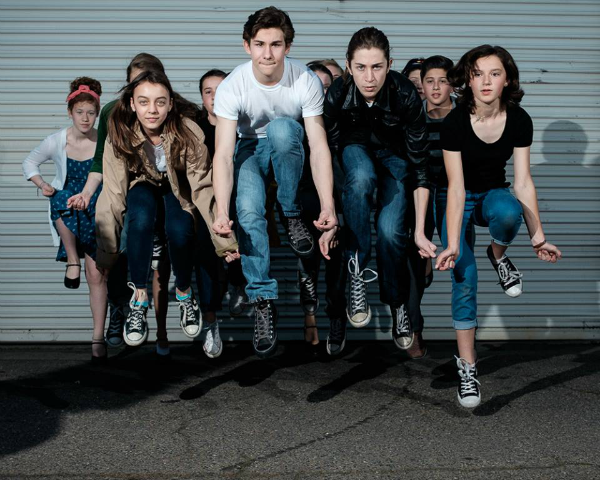 Young Actors Stage presents the musical West Side Story from May 19-28 at the 24th Street Theatre. Director Liorah Singerman is delighted to announce a cast of exceptional singers and actors in this beloved tale of hope, despair, commitment and love.
From the first notes to the final breath, West Side Story is one of the most memorable musicals and greatest love stories of all time. Shakespeare's Romeo and Juliet is transported to New York City in the 1950's as two young, idealistic lovers find themselves caught between warring street gangs, the "American" Jets and the Puerto Rican Sharks. Their struggle to survive in a world of hate, violence and prejudice is one of the most innovative, heart-wrenching and relevant musical dramas of our time.  Its exciting, sophisticated score by Bernstein and Sondheim is often considered Broadway's finest.
Young Actors Stage's production of West Side Story is directed and choreographed by Elly award winner, Liorah Singerman.  This production will showcase a strong ensemble with musical dance numbers based on the original choreography of Jerome Robbins.  This production features a mature cast, including college and high school students, as well as adults in the roles of Office Krupke, Lt. Schrank, and Doc.
Last Spring's Young Actor Stage production of Les Miserables High School Edition was the winner of 7 Elly Awards including Overall Production, Direction, Leading Male, Musical Direction, Set Design, Lighting Design, and Sound Design.
West Side Story
When: Friday-Sunday, May 19-21 and May 26-28
Where: 24th Street Theatre, 2791 24th Street, Sacramento
Cost: $15.00 all ages
Info: Tickets and details at www.youngactorsstage.com