"The Hobbit" Comes to Life for Halloween at Fairytale Town
My family is very excited about the theme for this year's Safe and Super Halloween event at Fairytale Town! Do you have Hobbit fans at home, too? The park will be transformed into Middle Earth as the magical world of J.R.R. Tolkien's "The Hobbit" comes to life for three nights of fun on October 25, 26 and 27.
You will be  able to explore Bilbo Baggins' hobbit hole, peek into the elven kingdom of Rivendell and journey to the Lonely Mountain.
There will be hands-on activities for the kids and a costume parade will occur nightly on the Mother Goose stage at 8:30pm.
Puppet Art Theater Company will perform "Winnie the Witch" in the Children's Theater at 6, 7 and 8pm. In this blacklight puppet show, Winnie the witch loves Halloween, especially the candy. On her way to pick up sweets on Candy Island she discovers Willard the wizard trying to ruin Halloween by making the world's candy supply taste like brussels sprouts. With the help of the audience and her trusty broomstick, Winnie must dodge dancing ghosts, batty bats and silly skeletons to save Halloween. (Tickets for the puppet show are $1 for Fairytale Town members and $2 for nonmembers.)
Besides all that…SEVENTEEN candy stations will be scattered throughout the park for trick-or-treaters to visit!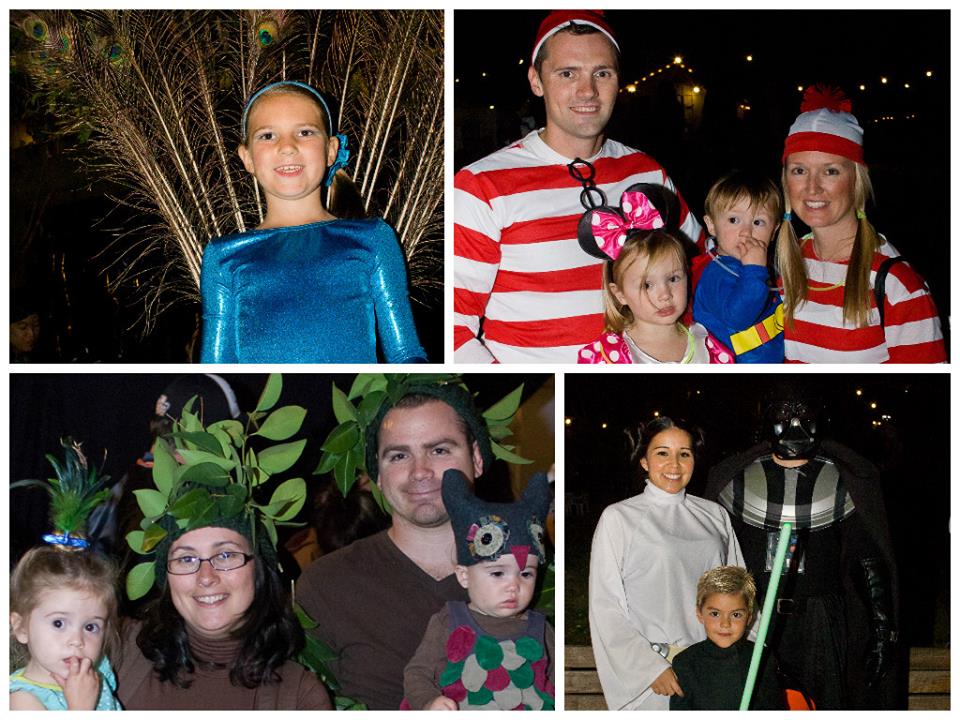 What:  27th Annual Safe & Super Halloween: A Hobbit Adventure
When:  Friday, Saturday & Sunday, Oct. 25, 26 & 27, 2013
Time:  5 – 9 p.m.
Cost:  Buy Advance tickets & Save: $7 members and $10 nonmembers.
Beginning October 25, tickets are $9 members and $12 nonmembers.
Children ages 1 and under are free.
Where:  Fairytale Town, 3901 Land Park Drive, Sacramento
Phone:  (916) 808-7462
More info:  www.fairytaletown.org
[Giveaway now closed- Congratulations to Jolene Richmond! Stay tuned for another fun giveaway soon!]
Enter to Win a Family-4 Pack of Tickets!
Fairytale Town has generously offered 4 tickets for one lucky reader! The winner will be able to pick any of the three nights to use the tickets.

Here's how to enter:
1. Click here and 'Like' Fairytale Town on Facebook.
2. Leave a comment below letting me know you did #1 and why your family would love to attend this Hobbit Adventure!
These 2 things count as 1 entry. 1 entry per person. The giveaway will close on Monday, October 21st at midnight. The winner will be chosen randomly and announced Tuesday morning. Good Luck!