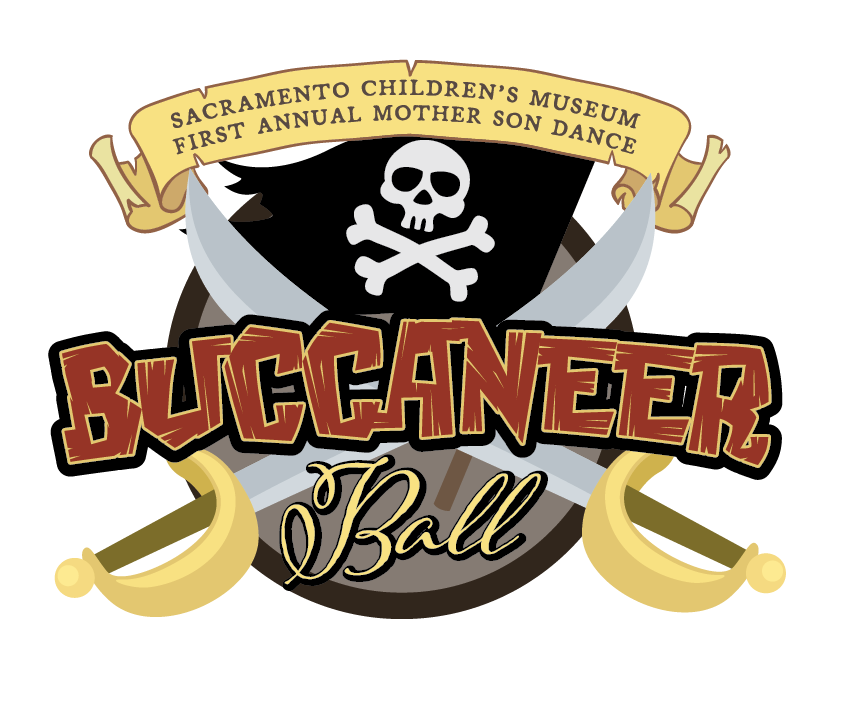 I think this Mother Son dance is a fabulous idea with an adorable theme and cannot wait to bring my two sons! Just last week something triggered my six-year-old to ask if there was such a thing as a Mother Son dance. I told him there was such a thing and maybe we could attend one together some day. Funny enough, I found out about this Buccaneer Ball soon after and when I told him, he was so excited! Both of my sons think it will be a blast for the three of us to dance to a DJ at the museum!
Sacramento Children's Museum cordially invites moms and their sons(s) to the Museum to dance the night away on Friday, September 19th from 6:00 PM to 8:00 PM for the first annual Buccaneer Ball!

$20 per Member Couple ($4 for every additional member child)
$30 per Non-Member Couple ($5 for every additional non-member child)

Pirate dress-up is encouraged!  Enjoy playing in the Museum and Dancing the night away to a DJ! Desserts and light refreshments will be served.
ENTER TO WIN A PAIR OF TICKETS! *2 WINNERS!*
Would you like a pair of tickets for you and your son? The Sacramento Children's Museum has generously offered 2 tickets each for 2 winners!
How to Enter:
1. Click here and subscribe to our Sacramento Sidetracks "Don't Miss A Thing!" e-blasts for discounts, giveaways, and newsletter.
2. Leave a comment below letting me know why you and your son/s want to attend the Buccaneer Ball.
These 2 things count as 1 entry. 1 entry per person. Giveaway closes Monday, September 15th at midnight and the winner will be chosen randomly and announced Tuesday. Good luck! (Don't worry if you don't see your comment post immediately, they all have to be approved after spam filtering.)