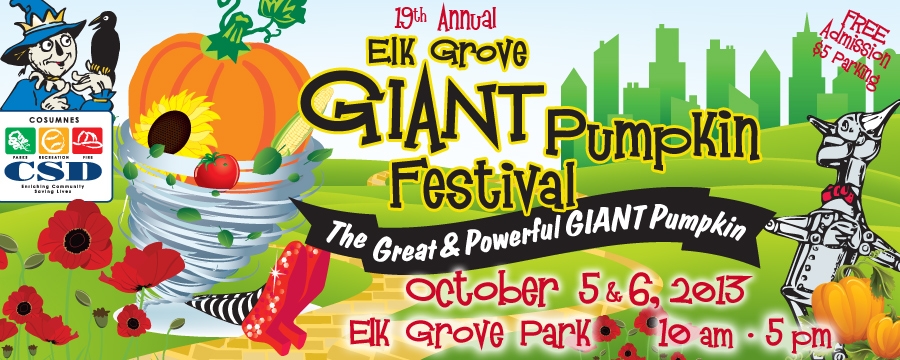 There's no place like Elk Grove the first weekend in October. CSD organizers are planning to whisk guests away to the mystical land of Oz for the 19th Annual Elk Grove GIANT Pumpkin Festival, October 5-6, from 10 am to 5 pm at Elk Grove Regional Park. Staff and participating businesses have begun planning for a weekend filled with pumpkins and scarecrows and fun…oh my!
See some of the state's biggest pumpkins, creatively fashioned scarecrows and cheer on the pumpkin boats as they race across Strauss Lake.
Magical activities abound in Munchkinland where kids can explore two children's areas with carnival games, a pumpkin patch, inflatable attractions, hay maze and more!
When: Saturday, October 5 – Sunday, October 6; 10am – 5pm
Where: Elk Grove Regional Park
Cost: FREE, (small fee for some of the kids attractions in Munchkinland)
More info: yourcsd.com/pumpkinfestival/
Category: Blog