About
SACRAMENTO SIDETRACKS
find adventure together
I'm Keilah and I'll be your guide!
My definition of sidetracks = diversions from the daily routine for the purpose of bonding, creating memories and simply having fun!
Sacramento Sidetracks is a one-stop resource for all the best places to go with kids in the greater Sacramento area!  My goal is to make it easy for parents to find ideas that suit the needs of their family by offering an upcoming events Calendar, Indoor & Outdoor Activity pages, a list of FREE things to do, and even the best places to have Birthday Parties. This is the home of the Weekend Top 10, which is posted each Thursday and features all the don't-miss events.  I also write Reviews of my family's experiences and include tons of photos to give parents a first-hand look at what they can expect.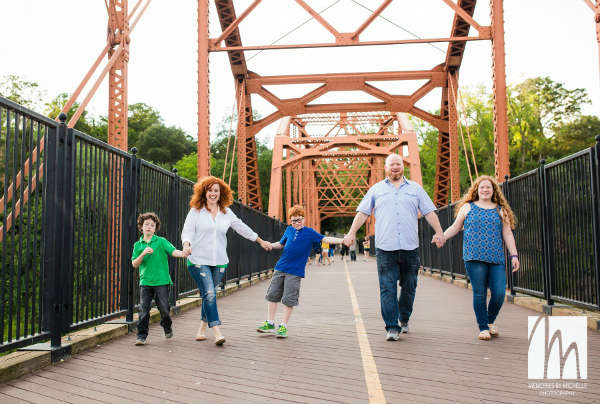 THE STORY

My husband and I moved to Sacramento from Southern California when my oldest child was just ten months old. My love for exploring and creating experiences meant that I was constantly on the lookout for things to do and got excited when I found any information about a destination that sounded interesting. I collected anything I could get my hands on – brochures, magazine articles, etc. I would find a couple of lines written about a place online with no pictures, go there and discover that it was wonderful! It felt like treasure hunting!
I realized that Sacramento had so much to offer and felt a need to put all of my collected information and experiences in one place so that I could share it with other parents. It's in my nature to enthusiastically share things I'm excited about. When I discover a fun place to go, I cannot wait to tell everyone about it!
During a conversation with a neighbor, I mentioned I was working on a book idea about places to go with kids in Sacramento and she suggested I create a website instead. I thoughtfully accepted her nudge, as well as her technological push in the right direction, and set out to build an online resource.
In 2009, SacramentoSidetracks.com was born.
Besides simply having fun, these are the other positive side effects of taking my kids on outings that I've discovered: we have quality time together away from the distractions at home, we cultivate our curiosity, learn new things, conversations are triggered by what we see and do, we connect and bond as a family, and we create new memories.
These are the reasons I find purpose in what I do here at Sacramento Sidetracks.
Ready to get sidetracked, too? Let me be your guide!
You'll see me around town. I'm the one up ahead, running to see all I can see and then waving you up and shouting, "You've got to check this out!".
OTHER PLACES YOU CAN FIND MY WORK
Freelance Articles

"Go Play! Ski & Snow" Sacramento Parent Magazine (November 2014 issue)
"Go Play! Top 5 Ways to Find Adventure in Folsom" Sacramento Parent Magazine (August 2014 issue)
"Go Play! Top 5 Ways to Find Adventure in Roseville" Sacramento Parent Magazine (July 2014 issue)
"Go Play! Top 5 Ways to Find Adventure in Downtown Sacramento" Sacramento Parent Magazine (June 2014 issue)
"Go Play! Top 5 Ways to Find Adventure in Elk Grove" Sacramento Parent Magazine (May 2014 issue)
"With planning, Tahoe makes a kid-friendly destination" Sacramento Bee
"10 great free activities around the region to share with kids" Sacramento Bee
"Free and affordable things to do with your family this summer" Sacramento Bee
Featured On

"Free Things To Do on Memorial Day Weekend" – Fox40 NEWS LIVE with Bethany Crouch
"Fun Outings with Special Needs Kids" – Fox40 NEWS LIVE on location at ArtBeast Studio
"Unique Birthday Party Ideas" – Fox40 NEWS LIVE on location at the Busy Bus
"Indoor Playgrounds for Rainy Days" – Fox40 NEWS LIVE with Alisa Becerra
"Spring Break Camp for Kids" – Fox40 NEWS LIVE on location at Star ECO Station

"Family Fun for Under $40" – FOX40 NEWS LIVE with Alisa Becerra
"Unusual Outings to Take the Kids On" – FOX40 NEWS LIVE with Alisa Becerra
"Holiday Education Fun" – FOX40 NEWS LIVE with Alisa Becerra
"Blogging Proves Lucrative for Many Moms" – FOX40 NEWS feature Stefanie Cruz
"Holiday Fun for the Kids" – FOX40 NEWS LIVE with Bethany Crouch
"Free Fall Fun" – FOX40 NEWS LIVE with Sabrina Rodriguez
"Kid Friendly Trick-or-Treating" – FOX40 NEWS LIVE with Bethany Crouch
"Family Fun Halloween" – FOX40 NEWS LIVE with Ama Daetz

"Free Things To Do With Your Kids" – KCRA NEWS LIVE with Deirdre Fitzpatrick
"Local entertainment and culture-oriented blogs worth babbling about" – Sacramento Magazine

"Young Chef Honored in Burger Competition" – KCRA news

"Sacramento blog has holiday calendar for kid events" – Sac Bee

"Get Sidetracked" – KCRA NEWS LIVE with Deirdre Fitzpatrick
"Great Blog for Sacramento Area Families" – Good Day Sacramento Prego & Beyond Posse

"Top 20 Working Mom Blogs Named" – Examiner.com
"A mom blogger on the lookout for fun for kids" – Sac Bee Blog of the Week