"There are no mistakes in art!" This was my favorite takeaway from the Firefly Art program my sons participated in. Among many other things, they learned that important concept and took it to heart while having fun creating a variety of projects.
Dream Enrichment Classes offers Firefly Art, an after school art program that focuses on drawing.  Their aim is to instill confidence, creativity, collaboration, and critical thinking skills through their 7-9 week sessions.
We offer Firefly Art because the creative process is a fundamental part of development. While Firefly Art teaches drawing skills with a variety of art media, it also teaches children life skills. In Firefly Art, we embrace "mistakes" as part of life, and we learn to move through those mistakes, and beyond them. We want our students to be able to draw as a secondary means of communication, to relish in the creative process, and to also learn how to design creative solutions when we make "mistakes". – Dream Enrichment Classes
OUR EXPERIENCE:
I was looking for art classes to enroll my sons (ages 8 and 10) in for two different reasons. My oldest, because he has enjoyed drawing for quite some time and my youngest, because he thinks he is "bad at it".
I knew that Firefly Art Classes were offered after school at many local elementary schools and after looking over Dream Enrichment's website, I saw that it was a convenient option for our schedule. The boys and I watched their video together and got excited about the fun project examples we saw! So I went ahead and signed them up for session dates and a school that worked best for us. The boys could not wait to start!
Ms. Ruby, the Firefly Art teacher, made them feel incredibly welcome! She taught them concepts such as perspective in an easy way they could understand. Projects were shown step by step, usually starting with one simple line or shape. After the drawing portion of the project was completed, Ms. Ruby walked around to give individual attention and encouragement as the kids used the day's chosen medium to finish their work of art. My 8-year-old really appreciated it when she told the class (in his words) "everyone's project will turn out different but no matter what, yours will look good". She said that there are no mistakes and if you feel you messed up, you can turn it into something else.
The students created a brand new project every week. The photos below are from just one of the seven classes my boys took. They drew a trolley car on a San Francisco street, with a view, and watercolored it. Other mediums they used were colored pencils, markers and pastels. My boys were proud and excited to show me their projects each time I picked them up after class!
A fun update: Since taking the classes, my 10-year-old son has been inspired to draw (constantly) in the way he learned from Firefly Art's program – with a black sharpie and then color it in. He even created a binder to hold all of his new drawings!
KNOW BEFORE YOU GO:
If Firefly Art classes are not being offered at your school yet, your child can attend any participating school that is convenient for you.
Firefly Art provides all artist-quality supplies, so you do not need to bring anything.
Classes are limited to 15 students, to ensure every child receives enough encouragement and attention. Classes are also divided by age (e.g. my boys were in a class with 3rd – 6th graders and the other class being held at the same time had K – 2nd graders).
You can choose whether your child must be signed out or give permission for the instructor to release your child to meet you at the front of the school.
DETAILS:
What: After School Art classes for grades K – 6 that focus on drawing
When: Many sessions offered; once a week for 7-9 weeks; 60 minute classes
Cost:  $112-144 (7, 8 or 9 weeks); $10 discount with Early Bird Pricing ends 9/18!
Where: Elementary schools across Sacramento (your child can attend classes offered at any school)
Phone: (916) 419-7644
Website:  dreamclasses.org
PHOTO GALLERY:
This was the inspiration for a San Francisco Trolley art project.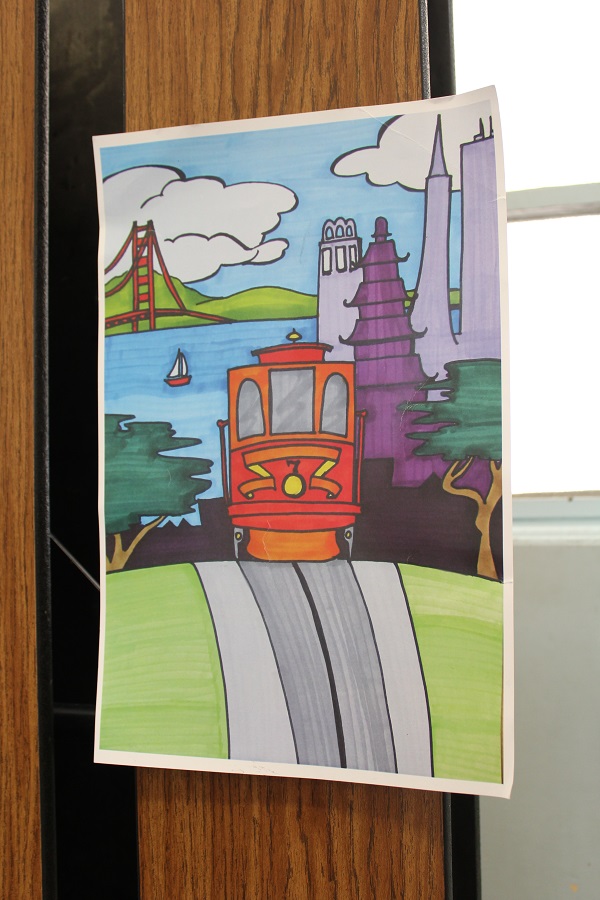 Ms. Ruby going over the class rules.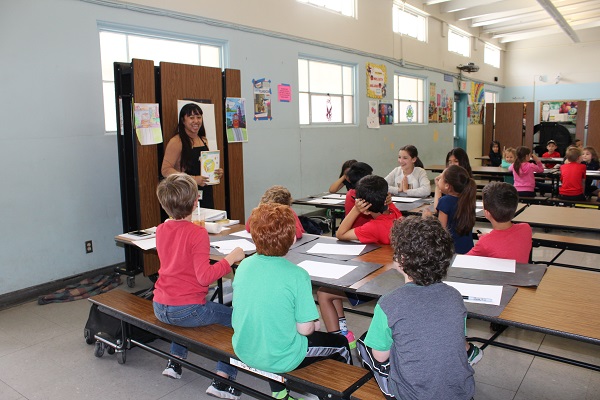 Education on perspective and other art concepts that will be included in this project.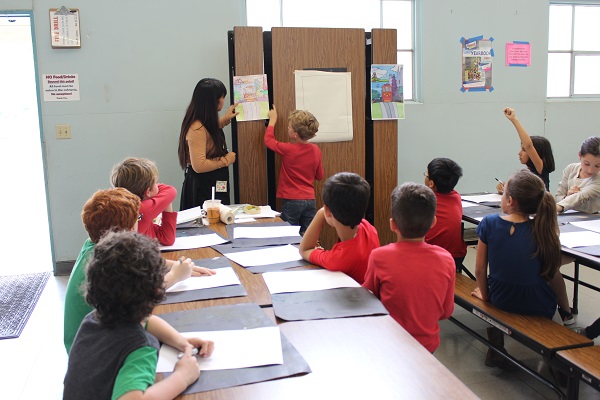 Ms. Ruby started with one square and step by step instructed while the kids followed along.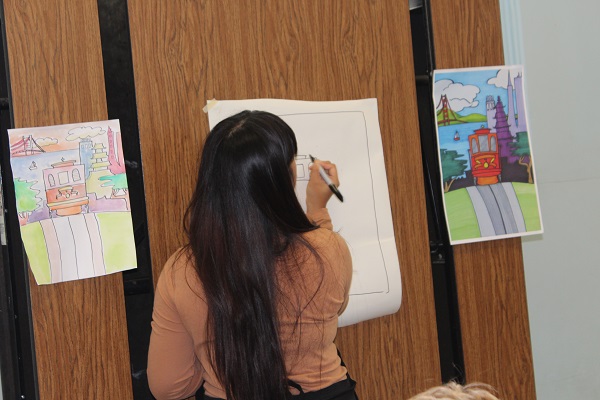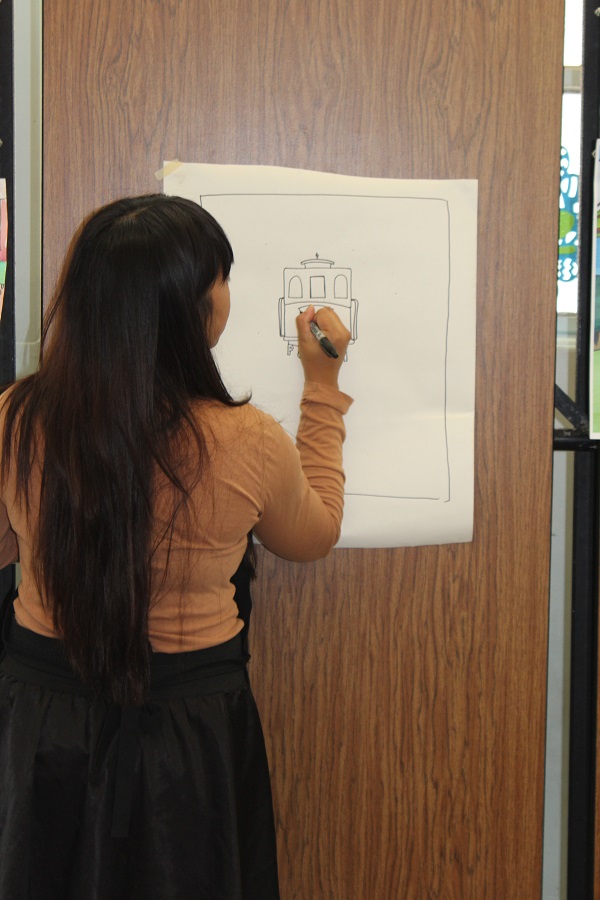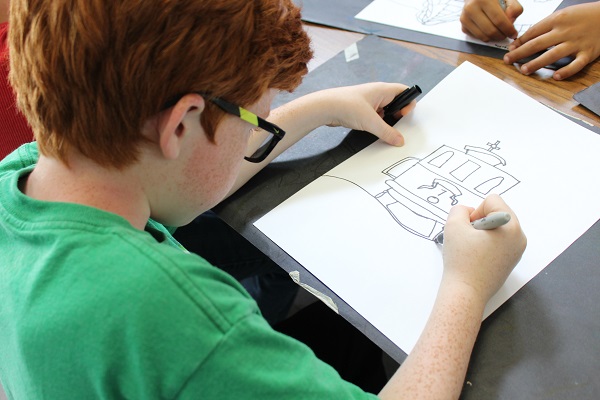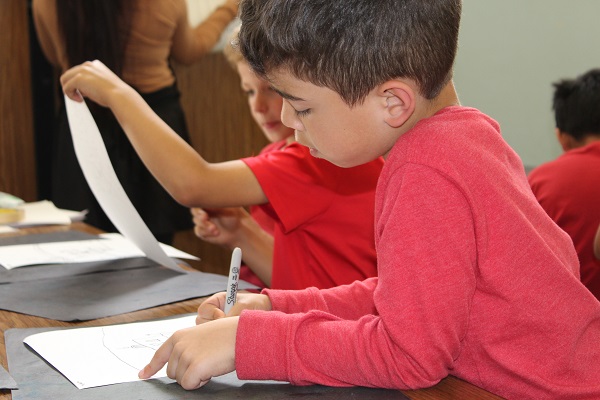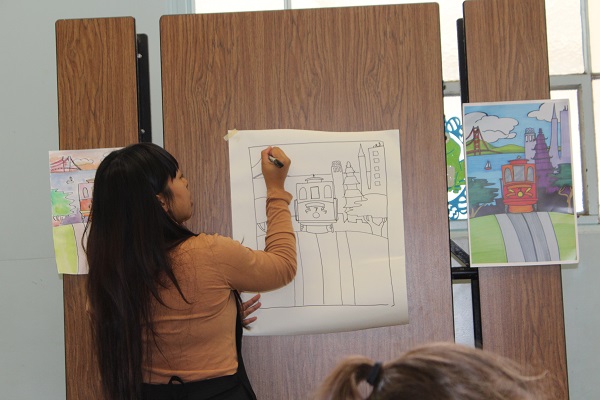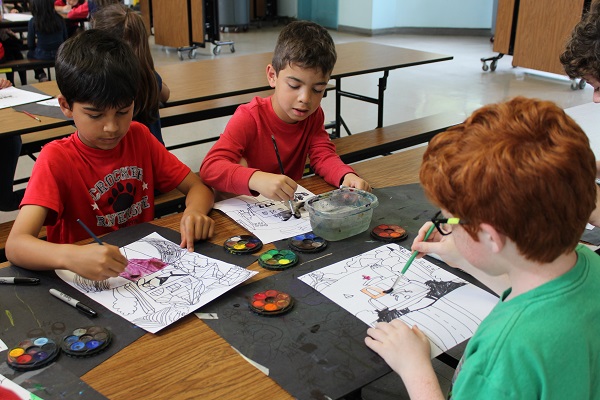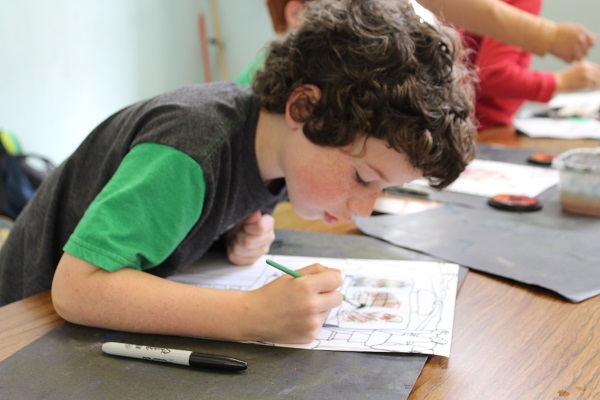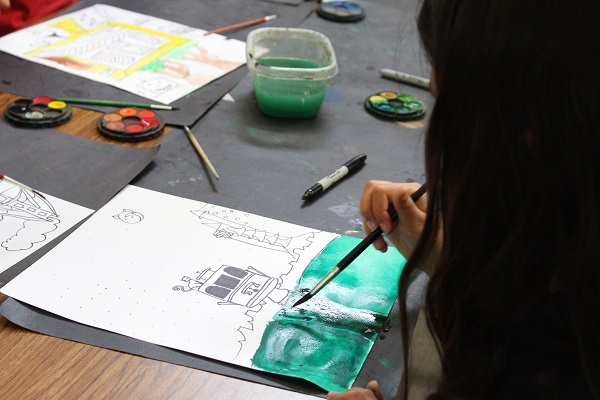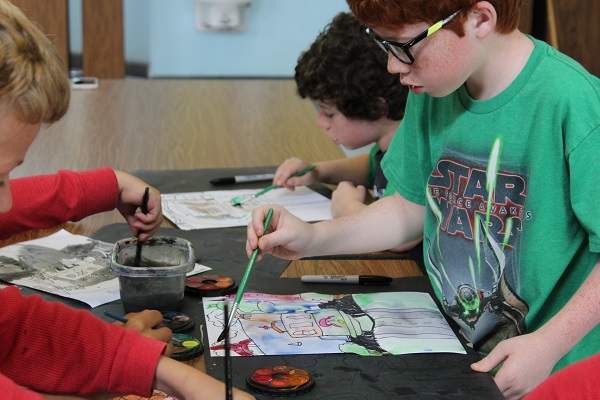 My oldest son's final result.