Amusement Parks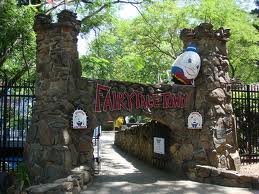 Address:William Land Park, 3901 Land Park Drive, Sacramento, CA
Phone: (916) 808-7462
Ages: Ages 2 – 12
Cost: General Admission $4.50 Weekdays/$5.50 Weekends Adults and Kids; FREE for Kids 1 and under
Annual passes available for a bargain
*Coupon available in the Entertainment Book
Hours: Fall/Winter Hours (November 1st – February 28th): Thursday – Sunday, 10 – 4
Spring/Summer Hours (March 1st – October 31st): Daily, 9 – 4
Guests in the park before 4pm may stay until 5pm.
Website: www.fairytaletown.org
There are few places in the world like this little magical corner of Sacramento's Land Park. Favorite fairytales and nursery rhymes are the backdrop for more than 25 colorful playsets, all designed to inspire creativity and literacy in young children. Nigerian Dwarf goats, Vietnamese pot-bellied pigs, a miniature Sicilian donkey, and a miniature Hereford cow are among the child-friendly creatures that you'll find here. Located at various play sets around the park are storybook boxes. Insert your special key and you'll hear a story and a song. The keys are available for purchase at the box office. The Dish & Spoon Café has snacks and drinks available at affordable prices. Throughout the year, both the Mother Goose Stage and the Children's Theater are home to a variety of live performances in music, dance, puppetry, drama, storytelling, and more.
---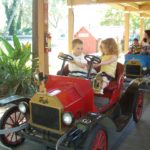 William Land Park, 1350 17th Ave., Sacramento, CA
(916) 456-0115
Regular Hours (February – April, September – November): Fri., 12 – 5, Weekends 10 – 5
Summer Hours (May – Labor Day): Monday – Fri., 11-5, Sat. & Sun. 10 – 6
Admission is Free; Each ride requires 1 ticket per person
Weekday tickets: $1.50/each, $12.50 for Book of 10, Unlimited ride wristband $13.50
Weekend tickets: $1.75/each, $15.00 for Book of 10
*Coupons available on Funderland's website and in the Entertainment Book
Ages 2 – 12 recommended
Funderland is a small-scale, old-fashioned amusement park. The park's rides include a roller coaster, steam train, airplanes, cars, a carousel and more.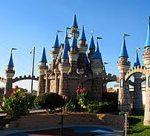 1893 Taylor Road, Roseville, CA
(916) 784-1273
Castle attraction hours: Mon. – Thurs. 10 am – 10 pm, Fri. 10 am – midnight, Sat. 9am – midnight, Sun. 11 – 9
(Sunsplash info – see Water Parks)
Miniature golfing – $7.75 Ages 12 +, $6.75 Ages 4 – 11, 3 and under FREE
Indy cars and Lazer Tag – See website for hours and rates.
*Monday nights 5 pm– close are Family Nights – $4.00 any age


5070 Hillsdale Blvd., Sacramento, CA
(916) 331-0115
Summer Hours: Sun. – Thurs. 10:00 am – midnight, Fri. & Sat. 10:00 am – 1:00 am
Winter Hours: Sun. – Thurs. 10:00 am – 10:00 pm, Fri. & Sat. 10:00 am – midnight
Miniature golfing – $8.95 Adults, $6.95 Kids, 36" and under FREE with paying adult
Bumper boats, batting cages, gas power raceway, grand arcade with prize center, snack bar & new Sky Screamer attraction. See website for rates.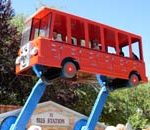 1001 Fairgrounds Drive
Vallejo, CA
(707) 643-6722
Park hours vary – see website for calendar
General Admission $42.99 and up
Season Passes $61.99 and up
Six Flags Discovery Kingdom is a unique thrill ride amusement park mixed with an aquarium and zoo. It is located 55 miles from Sacramento in Vallejo. The officials at Six Flags Discovery Kingdom describe their park as a one of a kind amusement park, wildlife park and oceanarium. Offering extreme thrills, popular appeal with Loony Toons cartoon shows and educational displays and exhibits as well as many children's rides.