Animals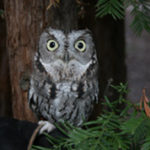 3615 Auburn Blvd., Sacramento, CA
(916) 575-3942
Winter hours (September – June) Tues. – Fri. 12 noon – 4:30 pm, Sat. – Sun. 10 am – 4:30 pm
Summer hours (July – August) Daily 10 – 5
Weekday admission: Adults $6.00, Teens 13-17 $5.00, Kids 4-12 $4.00, Kids 3 and under FREE
Weekend admission: Adults $8.00, Teens 13-17 $7.00, Kids 4-12 $6.00, Kids 3 and under FREE
Wild Life Shows!
Visit live animals in the Nature Discovery Hall. Birds, mammals, reptiles, and insects are here waiting to help you learn about their fascinating lives and habitats. Wildlife shows are included in your general admission.
All year: 12:00pm and 2:00pm on Saturday and Sunday
Additional shows in July and August: 2:00pm Monday-Friday
4465 Granite Drive, Suite 700, Rocklin, CA
(916) 632-8347
Open Fri. 1-5, Sat. 10-4, Sun. 12-4
General Admission $6.00, Kids under 16 $5.00, 2 and under FREE
Tours start every hour on the hour.  Last tour starts one hour before closing.
Click here for our experience at the Star ECO Station.
Working in collaboration with the U.S. Fish and Wildlife Service and other government and environmental organizations, STAR ECO Station provides a last chance for illegal or abandoned at-risk exotic wildlife.  Visitors to the STAR ECO Station experience incredible hands-on lessons of ecology and environmentalism on breathtaking encounter with beautiful tropical birds, exotic reptiles, wildcats and ocean life in a tropical jungle setting.  Environmental partnerships enhance the station with 15 discovery exhibits from organizations such as the World Wildlife Fund, US Fish and Wildlife, Surfrider, and Santa Monica BayKeeper's unique Storm Drain display and walk-thru Kelp Forest.