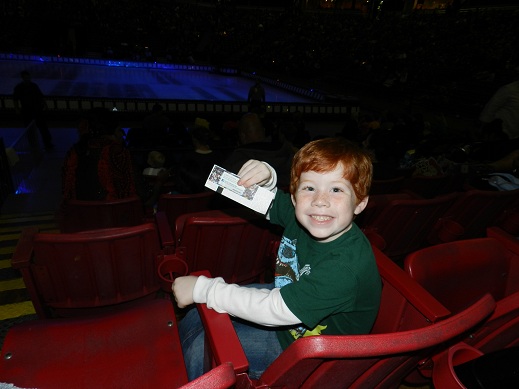 Our family has been to several Disney on Ice shows and this is what I can now tell you for sure…Disney DELIVERS THE MAGIC every time!
The theme for this show, 100 Years of Magic, combined stories and characters that we have all grown up with! We got to see just about all of our favorites as this was the largest cast ever of Disney stars on ice! Very appropriately Mickey Mouse & Minnie Mouse narrated and took us on a "tour" with Buzz Lightyear & Woody, the princesses, Nemo & Dory, Pinocchio & Jiminy Cricket, Stitch, and The Incredibles…as well as showing us exciting moments from Disney's Aladdin, Mulan and The Lion King.
My kids were all mesmerized right from the start! The music, brightly colored costumes, and beautiful set held their attention. Each act was as exciting as the last and kept the show moving at a rapid pace. There were a few times the characters encouraged the audience to clap along and nobody held back from singing to the familiar tunes!
For us parents, it was very nostalgiac to see the "It's a Small World" and "Pinocchio" acts! We even got up and marched in place while singing along to the "Mickey Mouse Club" theme song which brought back a flood of memories! This was truly a show that young and old could enjoy together!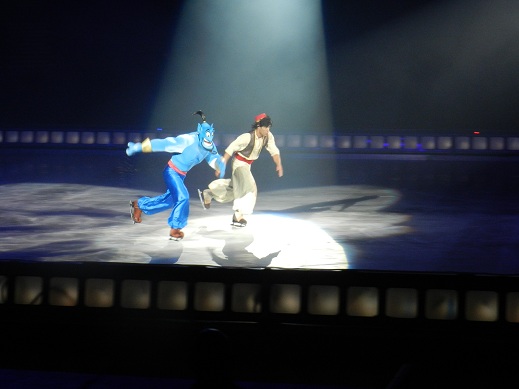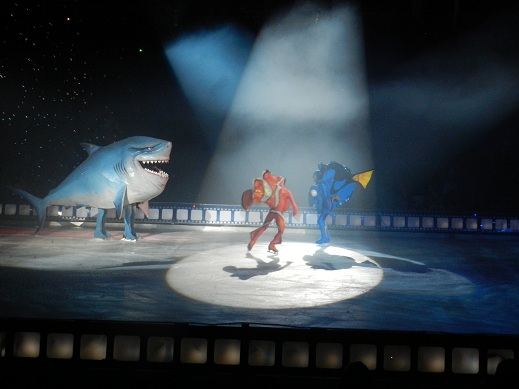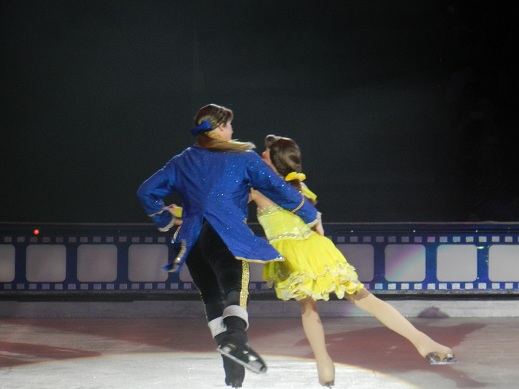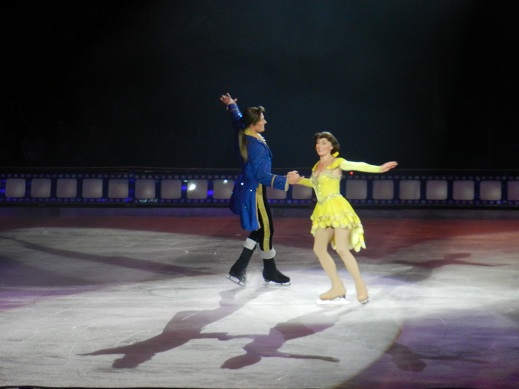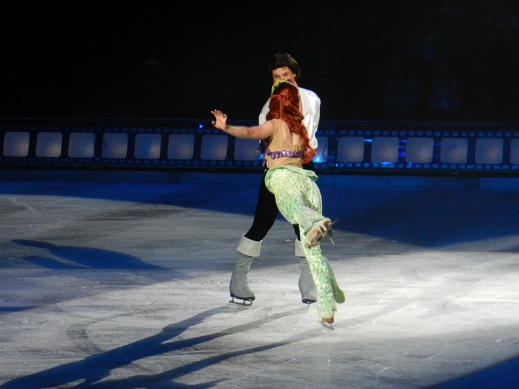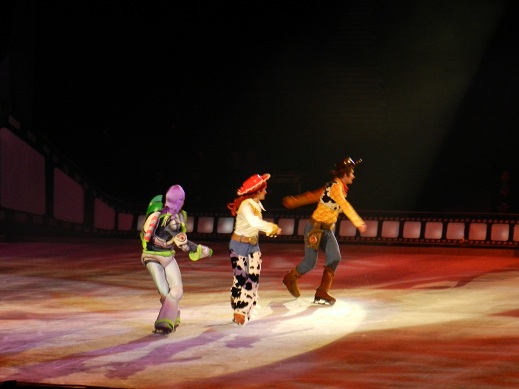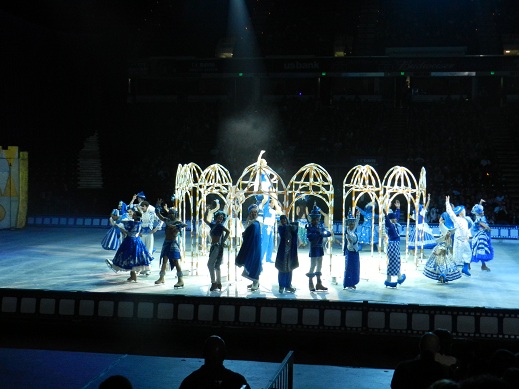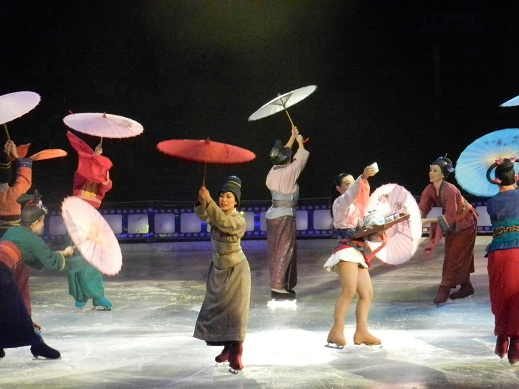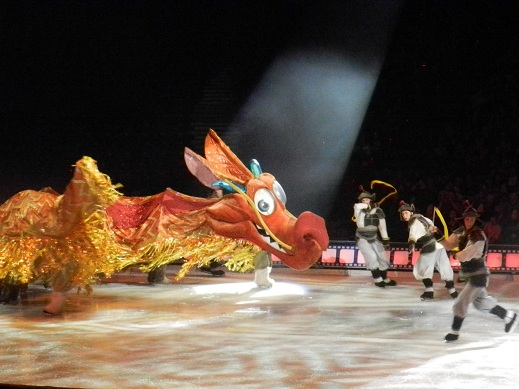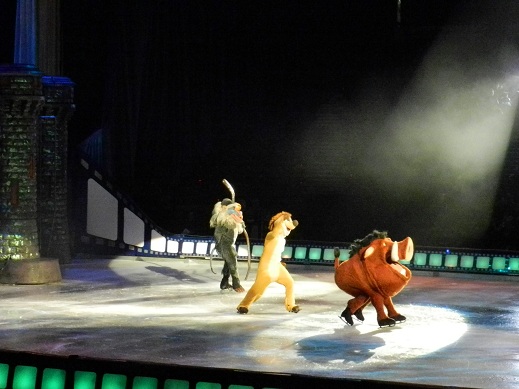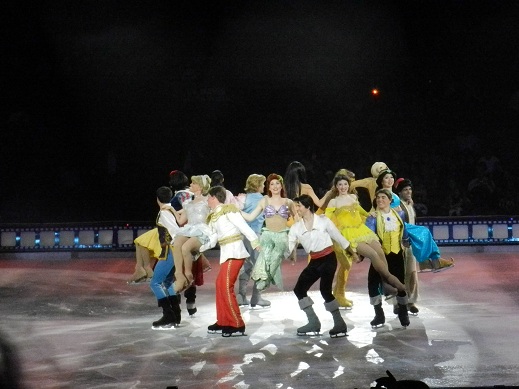 This morning, it was SO fun to see my two oldest take their show programs to breakfast with them and recall their favorite moments and characters!
That's what it's all about…creating those memories!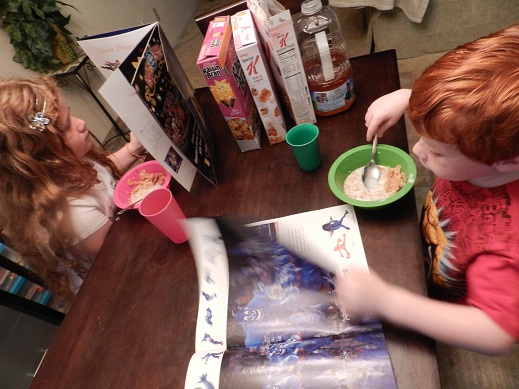 There's still time to get tickets for the remaining shows this weekend!
PERFORMANCE SCHEDULE AND TICKET INFORMATION:
Sacramento's Sleep Train Arena (formerly Power Balance Pavilion)
Saturday, November 3, 2012    12:00 p.m., 3:30 p.m. & 7:00 p.m.
Sunday, November 4, 2012    12:00 p.m. & 4:00 p.m.
Ticket Prices: $17, $23, $40 (VIP) and $65 (Front Row); Kids tickets available for only $10 each*
Opening night tickets available on select seating for $11 each* (*not valid on premium seating)
Tickets available for purchase online at Ticketmaster.com, Ticketmaster retail locations, Sleep Train Arena Box Office or charge by phone at 800-745-3000.