by Jennifer Bell
Having three kids with winter birthdays is never easy, and often expensive because we have to stick to indoor locations.  I decided to try something new this year for my son's 7th birthday, and enlisted some help for an in-home party that would be every bit as fun as anything we had done before.  We all want to make our kids' parties as special as can be, and I can honestly say that our Fancy Feet birthday made for one of the most memorable ever!
These guys are truly pros!!!  I couldn't believe how smoothly the entire party went, and how it lowered my stress level to have such capable extra hands on board!
Pirate Steve and First Mate Jennifer showed up with a whole Mary Poppins-like suitcase of never ending goodies!  Music? Check.  Activities? Check.  Party favors?  It was all in there!  While the kids took turns getting their faces painted, Pirate Steve played with the others and left me free to prepare snacks for our hungry sailors.  By the time I came back, the kids were all holding balloon twisted creations- and of course, balloon pirate swords were the big hit of the day!
First Mate Jennifer had some amazing face painting skills that left all of us in awe!!!  Whether the kids wanted to look like a pirate, butterfly, Batman…nothing was outside of the realm of her expertise!
In staying with our swashbuckling theme, our Pirate had a special Treasure Hunt planned.  He and I hid the party favors they brought all over the yard (along with chocolate and plastic gold coins provided by me), and let the kids loose to search for their bounty!  Once the treasure was collected, Pirate Steve brought out the "ship's sail" (a rainbow parachute), and wore the kids out with parachute games!
All of this took us through over an hour of constant movement and excitement, and the kids were definitely ready to take a break for presents, pizza, and cake!   Suddenly I had a whole crew of worn out, happy sailors, and I could just enjoy watching my son open his presents before the parents arrived.
Everything about this Fancy Feet birthday was beyond what I would have hoped.  Steve and Jennifer were wonderful with the kids, and everyone had an absolute blast…Mom included!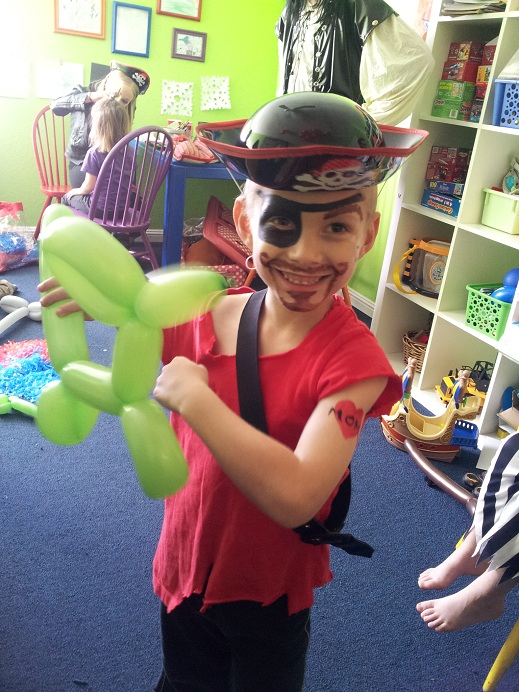 Check out the Fancy Feet website for more information about all of the party packages available!  If a party in your own home sounds a little too wild, they also have parties available at the studio!  Just some of their package themes include: characters (they have a huge selection to choose from!), spa parties, dance parties, princess parties, craft parties, and even a cookie decorating party!
Thanks again to Ms. Elizabeth, Pirate Steve, First Mate Jennifer, and the rest of the crew at Fancy Feet for making this such a special day for my birthday boy!
Jennifer Bell lives with her three children in Elk Grove and is always on the lookout for great deals and adventures!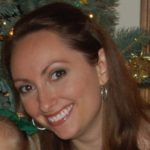 Category: Birthday Parties, Blog, Reviews