Museums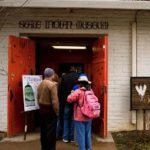 2628 K Street, Sacramento, CA
Located next to Sutter's Fort
(916) 324-0971
Open 10 – 5 Daily; Closed Thanksgiving, Christmas and New Year's Day
$2.00 Adults, $1.00 Kids 6-17, Kids 5 and under FREE
Parking tip: Metered parking on K and 26th streets. Meters free on Sundays.
The museum displays exhibits and artifacts illustrating the cultures of the state's first inhabitants.
California Indian cultural artifacts in the museum include basketry, beadwork, clothing and exhibits about the ongoing traditions of various California Indian tribes. A section of the museum features a hands-on area, where visitors can try their hand at using Indian tools, such as the pump drill, used for making holes in shell beads and other materials; the mortar and pestle and soap root brush, made from the soap root plant, all used for grinding acorns.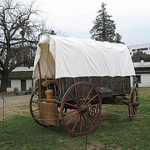 2701 L Street, Sacramento, CA
Located next to California State Indian Museum
(916) 445-4422
Open Daily 10 – 5
Adults $4.00, Kids 6-17 $2.00, Kids 5 and under FREE
Parking tip: Metered parking between K and L streets and 26th and 28th streets. Meters free on Sundays.
In 1839 a Swiss immigrant named John Sutter received a land grant in the Sacramento Valley from the Mexican government. He used the land to create a flourishing agricultural empire and named it New Helvetia (New Switzerland.) This empire established Sacramento's earliest settlement and the first non-Indian settlement in California's Central Valley. His reputation as a hospitable host who provided a temporary refuge to travelers made New Helvetia the destination for early immigrants to California. Less than a decade after they were established, Sutter's properties were overrun by gold seekers and the fort is all that remains of New Helvetia. It has been restored to its former state based on an 1847 map published in Darmstadt, Germany. It is open daily for tours of the park and to view the collection of pioneer and early California artifacts.
Sutter's Fort Living History and Pioneer Demonstration Days:
These are outstanding theatre and interpretive programs at the state historic park that re-create the everyday life and times at "Fort New Helvetia," Sutter's original name for the Fort. Admission Fees for these days are as follows: FREE for Kids 5 and under, $3.00 Kids 6 – 17, $6.00 Adults.