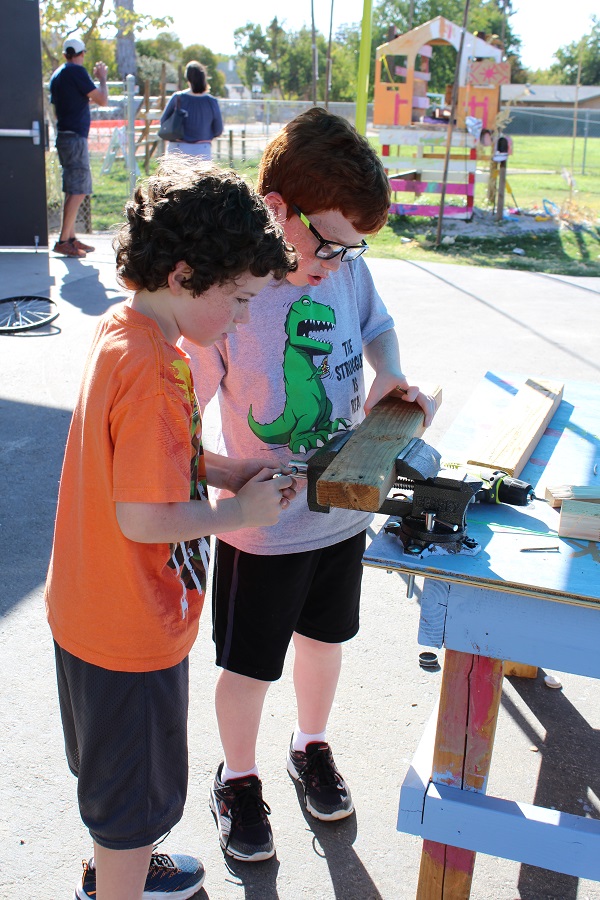 In a time when so many of us parents are recognizing that our kids are not playing outside and using their imaginations like we did when we were kids, this new addition to Sacramento comes as a refreshing opportunity for them to do just that. Sacramento Adventure Playground is powered by Fairytale Town and opened at Maple Neighborhood Center on August 23, 2016. The Adventure Playground is a free after-school youth development program for ages 7 to 15 that provides raw materials in a supervised environment so that they can create their own play spaces. The indoor area has recyclable art supplies, cardboard and junk piles. The outdoor area has more art supplies, a painting wall, a workbench with tools, mud and sand play areas, and wooden forts that can be added to and painted.
Adventure Playgrounds originated in Europe after World War II when landscape and playground architects noticed that children spent more time playing in the war rubble than in structured playgrounds. They observed that children were more engaged in play in spaces they created themselves and thought that these non-traditional environments inspired imaginative, collaborate and thoughtful play. Essentially makers' laboratories, Adventure Playgrounds put real tools, such as hammers, nails, saws, paint, gardening supplies and more, into the hands of youth to create and destroy their own things and spaces with facilitation rather than direction from adults.

"We're thrilled to open the Sacramento Adventure Playground at Maple Neighborhood Center," said Kathy Fleming, Fairytale Town's executive director. "Play is essential to healthy development, yet research shows that play in general, and creative play in particular, is declining for youth. The Adventure Playground is a fun and safe environment where youth can play, and more importantly, direct their own play."
OUR EXPERIENCE:
My husband and I took our two sons to Sacramento Adventure Playground for the first time after school in September. After getting a quick tour of the place and learning the rules, the boys quickly started working together to build a fort out of cardboard and even sawed a hole in the door they created to insert a doorknob found in a junk pile. I was in awe! After the fort, they moved on to the workbench outside where they couldn't believe that they were allowed to use "real tools". It was hard for me to stand back and not assist them when they didn't know how to use the tools but I got over it quick when I realized that they were having an amazing independent and empowering experience!
KNOW BEFORE YOU GO:
There are real tools (hammers, drills, saws, etc.) available for the kids to use. This came as a shock to me but the director explained the concept and assured me that I would be pleasantly surprised at how capable and safe my kids would be.
Kids should wear closed-toe shoes and clothes that can get messy.
Parents must register their kids to attend the playground, but do not need to accompany them. In fact, it is recommended that you do not play with or help your kids so that they can figure things out on their own and collaborate with other kids. You can download the registration form, program rules and etiquette here.
DETAILS:
What:  Sacramento Adventure Playground
Hours:  Tuesdays, Wednesdays and Thursdays 2:15 – 6:30pm, Saturdays from 11am – 3pm
Cost:  Youth ages 7-15 are FREE with registration by a parent
Where: Maple Neighborhood Center, 3301 37th Avenue, Sacramento, CA 95824
Phone: (916) 222-3831
Website:  sacadventureplay.org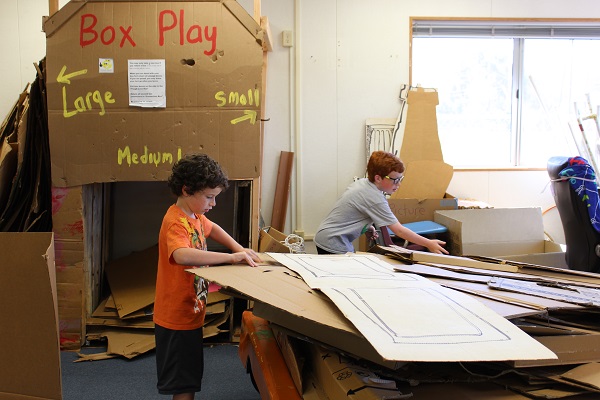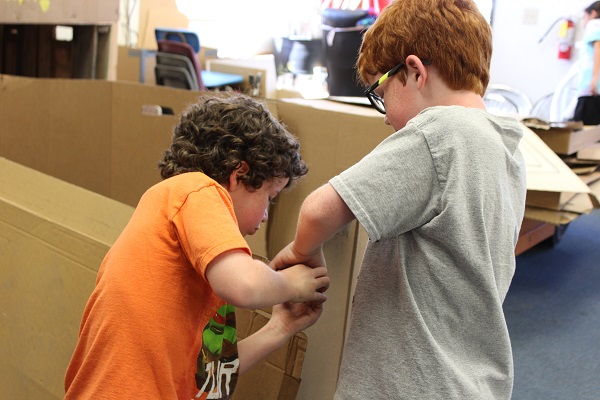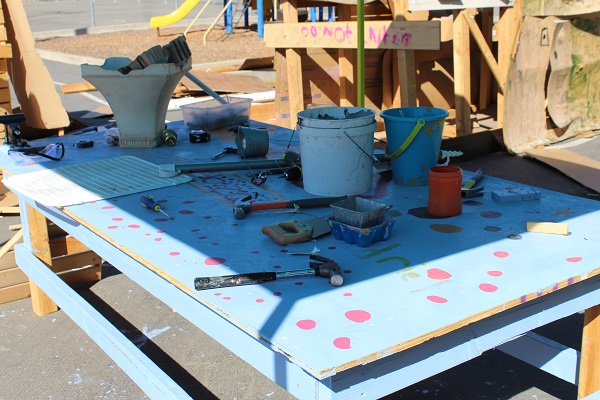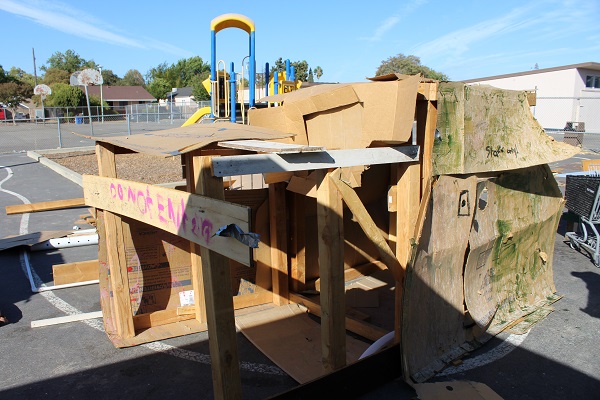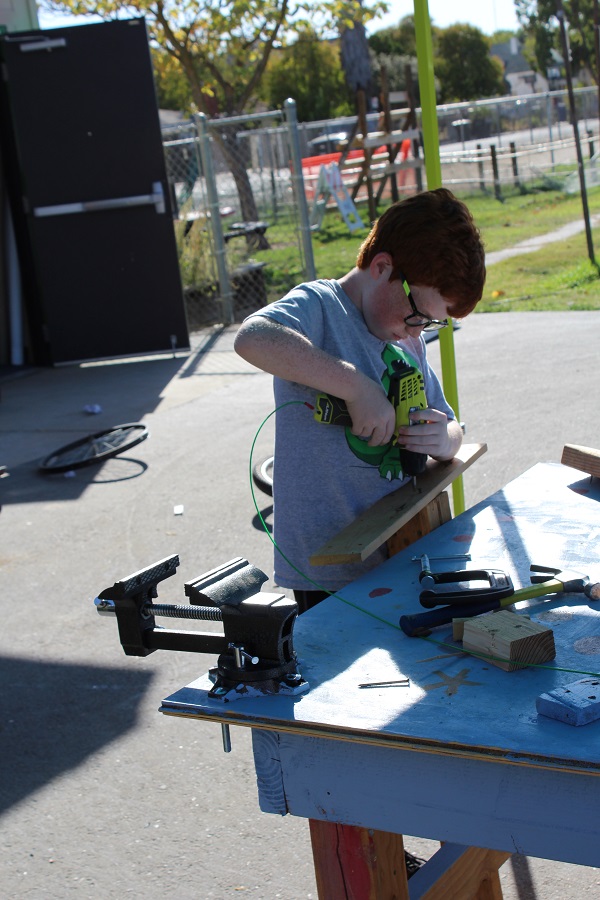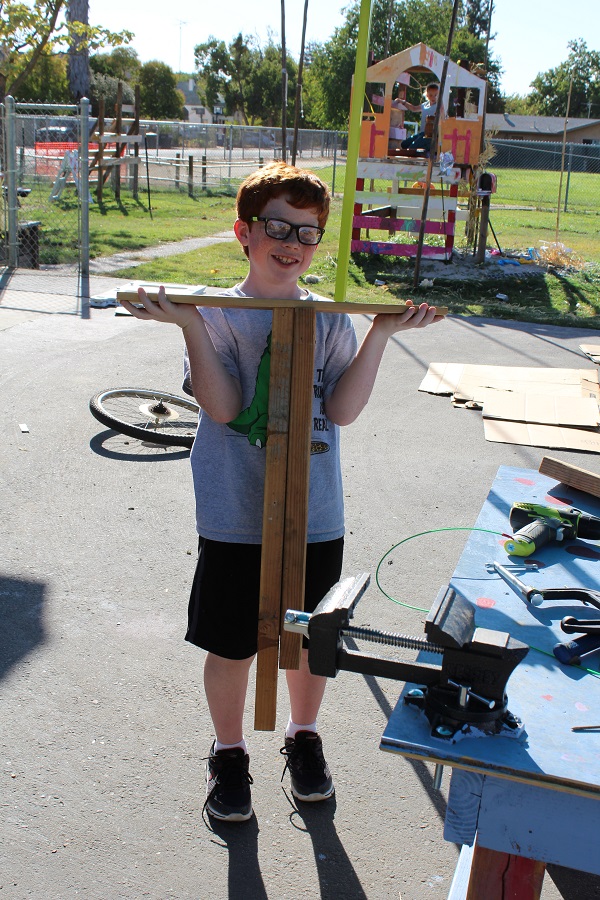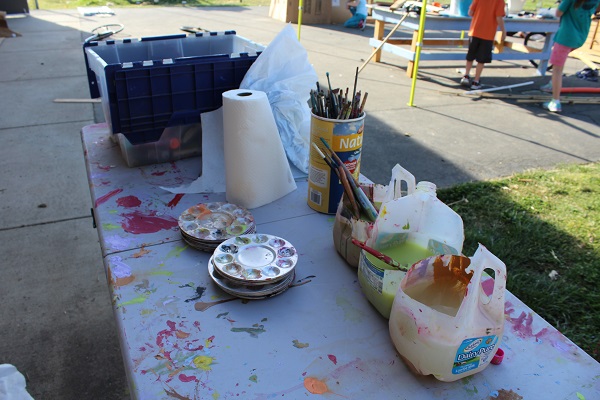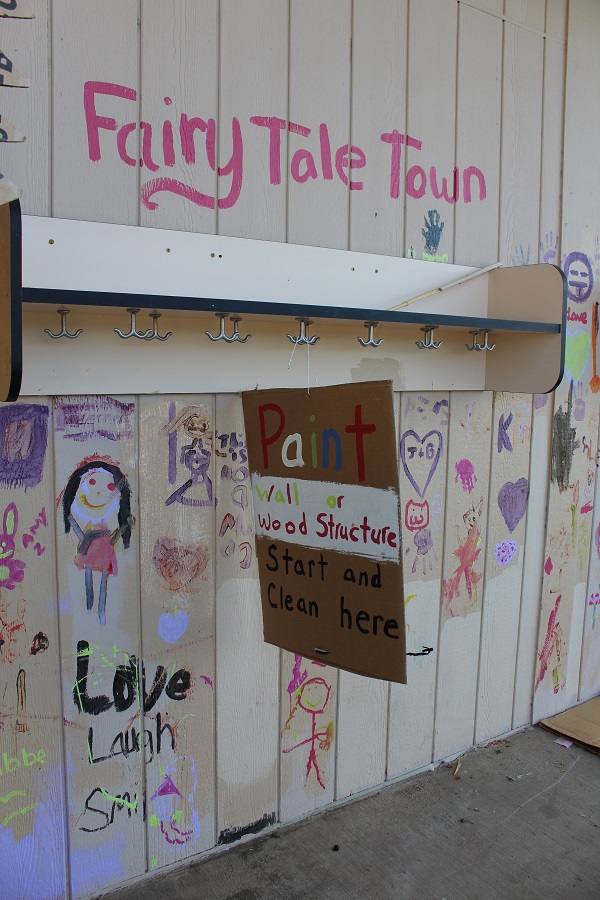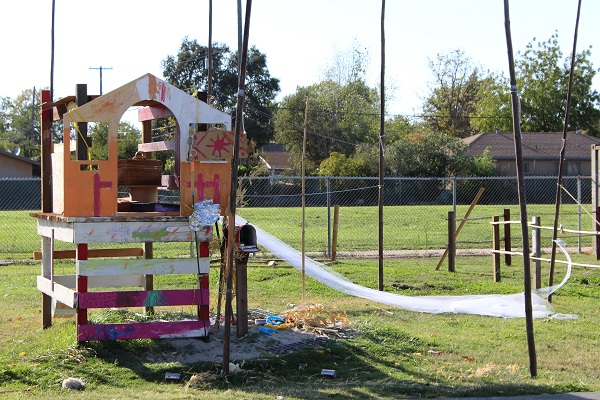 COMMUNITY DAYS AT THE SACRAMENTO ADVENTURE PLAYGROUND
Free Admission
Next Community Day: Saturday, February 11, 2017; 11am-3pm
While the Sacramento Adventure Playground's regular operating hours are designed for ages 7-15, the Playground opens up for children of all ages to come and play on Community Days!
Children get to create their own play structures and spaces by re-purposing everyday items such as cardboard boxes, plus household wares, natural elements and unexpected items. The Playground is a fun and safe environment where children can use their imagination and creativity to direct their own play! Community Days also feature special activities and craft projects.
Featured Activities
Box Forts
Mud Play and Slide
Sand Play
Bike Riding (bring your bike and helmet!)
Craft Projects
Bubbles
Painting
And more!
About Community Days
Advance registration is not required. Families are requested to wear closed-toe shoes and clothes that can get messy. The event will take place rain or shine. Community Days are held on the second Saturday of the month (except December and January) from 11 AM to 3 PM.
Category: Blog, Outdoor Activities