At Hagan Community Park in Rancho Cordova sits the cutest little Petting Barn.  It is taken care of by the Rancho Cordova Girl Scouts.  I was aware that they open on weekends for FREE…but when I called for more information, I was told that every Tuesday they hold a Storytime in the Barn.  Well, we had to check it out!
The Experience:
The kids were excited to go to a "real barn" and see the animals.  They were even more excited when we got there and they were able to have  a more interactive experience than we expected.  There was a donkey, a goat, a rabbit, chickens, birds and the sweetest baby lamb.  The kids and I agreed that the highlight was feeding the chickens out in the chicken yard!  Friendly Ms. Lu made this a wonderful experience by guiding their interactions with the animals, giving them some tips, and answering their questions.  She then read a few animal stories while the children all sat on haystacks.
Expense:
The fee is $5.00 per child and it was well worth the experience!  On the weekends the petting barn is FREE.
Tips:
You can bring your own carrots and crackers to feed the animals.
There is a playground close to the petting barn.  We brought a picnic lunch and played with the new friends we met at Storytime.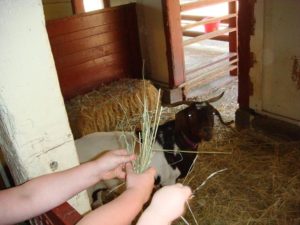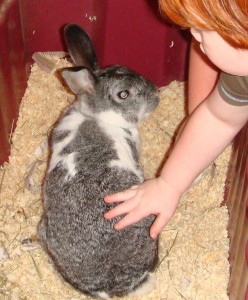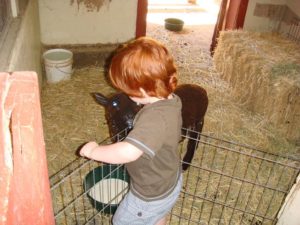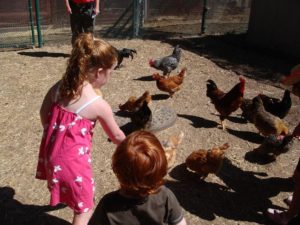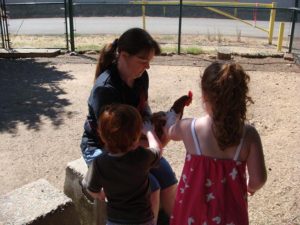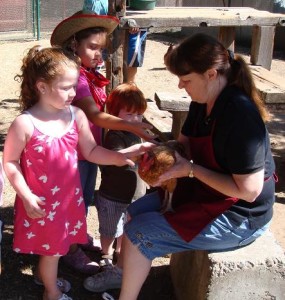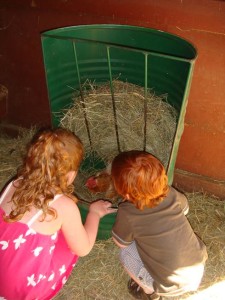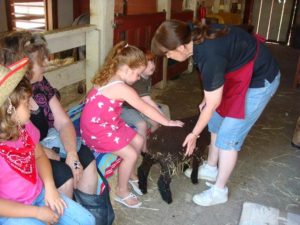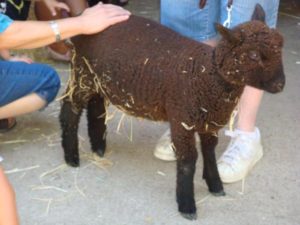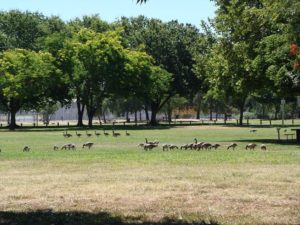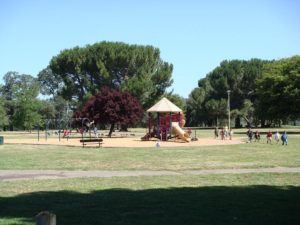 Storytime: All year long, Tuesday 10:00 – 10:45 AM.  $5.00/per child or $16.00 for 4-pass punch card; Parking fee of $4.00 when attendant on duty.
Weekends: Petting Barn open May – September,  Saturday and Sunday 12:00 – 4:00 PM. FREE [Update 10/2013 – no longer open on weekends]
Steam Train Rides: The Sacramento Valley Live Steamers offers train rides behind the Petting Barn a couple times a month from March to September.  Click here to see their schedule.  FREE – donations accepted
Hagan Community Park Petting Barn

2197 Chase Drive, Rancho Cordova
(916) 362-1841
Category: Animals, Outdoor Activities, Reviews, Storytime