[updated for 2016]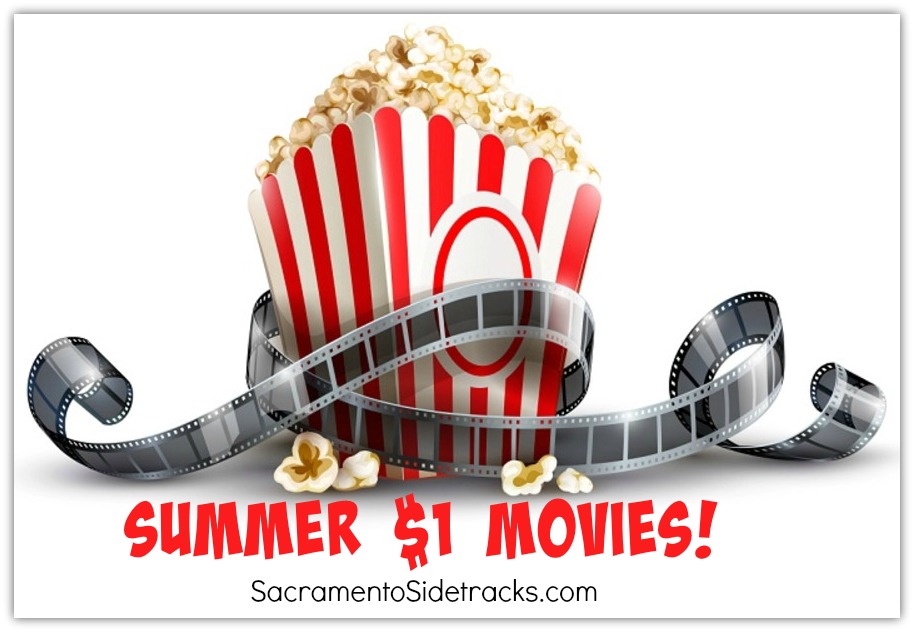 This is always a great way to stay cool and treat the kids to the big screen without breaking the bank! Both Regal and Cinemark theaters are offering a fun lineup of kid-friendly movies this year, beginning in June. Check out their schedules so you can add the movies your kids will love most to your summer calendar.

The $1 Summer Movie Express is coming our way! During this 9-week festival, participating Regal Cinemas, United Artists and Edwards Theatres will offer selected G or PG rated movies for only a dollar on Tuesday and Wednesday mornings at 10:00am starting June 7.
In our area, there are quite a few theaters participating!  Visit Regal's website to find the theater closest to you. Next to the location is the date that "Week 1" starts for that theater.

Here's the movie line up:
Week 1
The Lego Movie
Max
Week 2
Goosebumps
The Iron Giant: Signature Edition
Week 3
Pan
The Smurfs 2
Week 4
Despicable Me 2
Home
Week 5
Minions
The Peanuts Movie
Week 6
Alvin & The Chipmunks: The Road Chip
Curious George
Week 7
The Book of Life
Hotel Transylvania 2
Week 8
Cloudy With a Chance of Meatballs 2
Shaun The Sheep
Week 9
The Croods
Dr. Seuss' The Lorax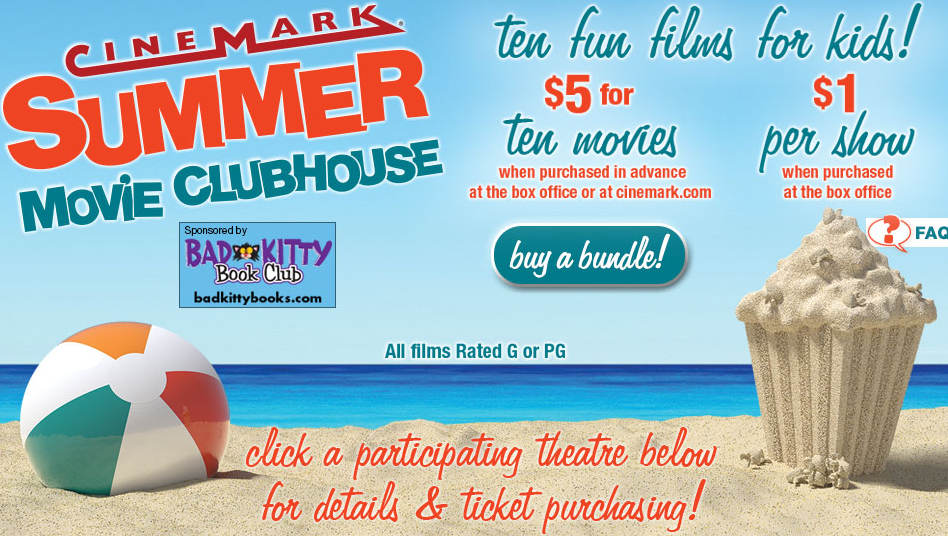 Cinemark is once again offering their Summer Movie Clubhouse with movies for $1.00…or 10 shows for just $5.00!
All films rated G or PG. These films are shown at 10:00am on Tuesdays and Wednesdays starting as early as June 2 in some theaters.
There are a few participating theaters in the greater Sacramento area. Visit Cinemark's website to check it out.
Here are some of the movies they've lined up:

Paddington
Alvin and the Chipmunks Road Chip
The Peanuts Movie
Pan
Home
Box Trolls
The Sandlot
Norm of the North
Shaun the Sheep Movie
Max
Category: Blog, Summer, summer favorites