Are you in the mood to get some fresh air, some exercise…and explore nature with the kids?  Here's a place you'll want to check out!
For quite a while I had been wanting to take my little ones to the Cosumnes River Preserve after seeing some pictures of a friend and her teenagers hiking there.  It looked beautiful and it is not that far away.  So with a good weather forecast for a Saturday in March we made plans to meet up with friends and check it out!  It is on Franklin and Twin Cities…we took the 5 south and from Elk Grove, were there in about 15 minutes.
The Experience:
Right away we were pleased with the fact that there were two trails to choose from…The Cosumnes River Walk, which is a 3-mile dirt trail or The Lost Slough Wetlands Walk, which is a 1-mile paved trail.  Since between our two families we had six kids with us, ranging between the ages of 7 months and 6 years old,we opted for the paved trail to keep it easy.  If we had known that there was such a trail, we would have brought strollers for the little ones.  The kids enjoyed starting off on a wooden bridge that led into the tree-filled preserve…wondering what they'd find on the other side.  They were thrilled to see a bunny, butterflies, and birds galore.  The older kids took turns taking pictures of the beautiful flowers.  It turned out to be a hot day and so 1-mile was just long enough for us! All in all, it was an enjoyable experience and we are anxious to go back and try the River Walk trail which I've been told is more of a true hiking experience with a bit rougher terrain and more wildlife.
Expenses:
There is a donation box in the parking lot and a $5.00 parking donation is suggested…but otherwise this is a FREE adventure.
Tips:
The paved trail is stroller and wheelchair-friendly.  As for any outdoor fun…I recommend a backpack full of water, snacks, sunscreen…and a camera!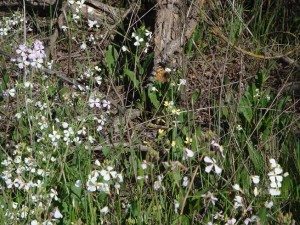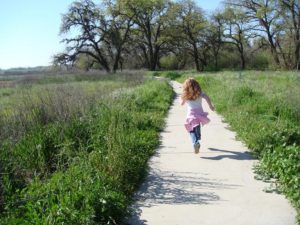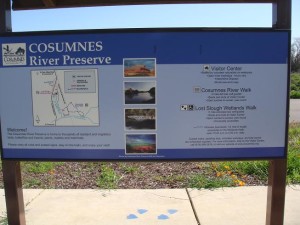 COSUMNES RIVER PRESERVE
www.cosumnes.org/
13501 Franklin Blvd., Galt, CA
(916) 684-2816
[mappress]
Category: Free Favorites, Hiking, Spotlight